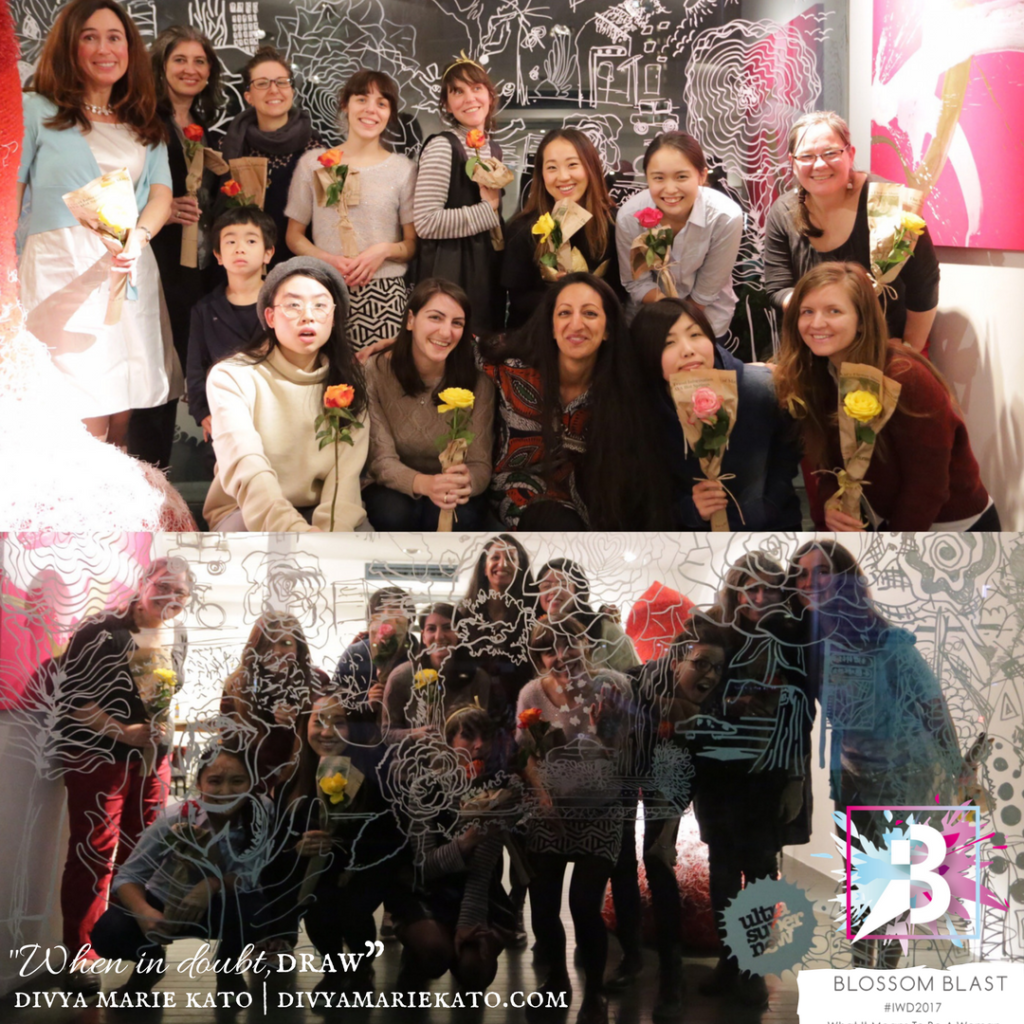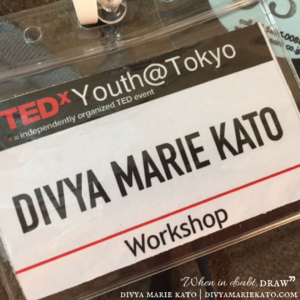 "The workshop was such a wonderful way to get to know more friends, as well as being reintroduced to the love of creating art!"
– Workshop Participant
"Thank you Divya and Masa!
It was a great session and very useful to switch the brain….
I certainly had a lot of fun!"  
– Cassandra Farrell, President ResMed Japan
---
DRAWING WORKSHOPS
EMAIL:  info@divyamariekato.com for a consultation
TEAM BUILDS |  CONFERENCE ACTIVITIES | TRAINING | EVENTS | PARTIES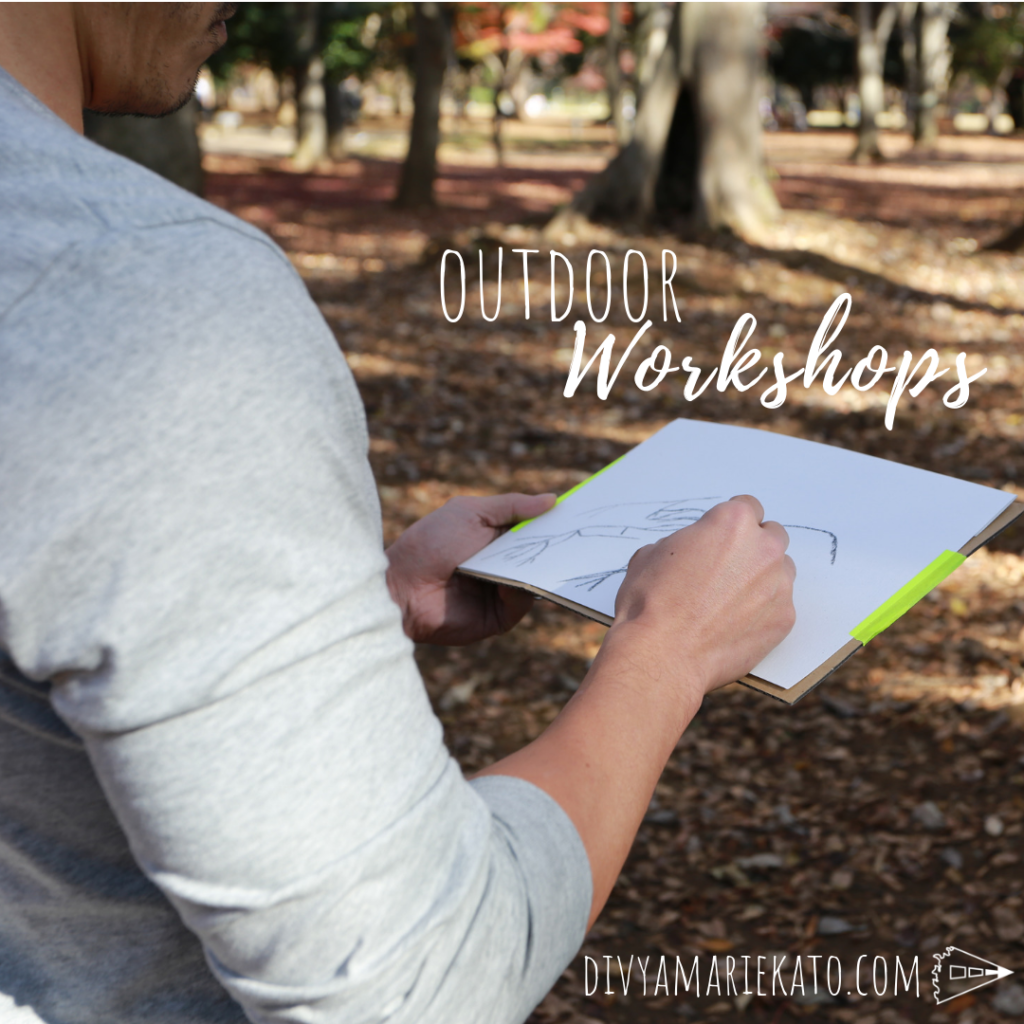 *******************************************
STRESS TO SPARKING SOLUTIONS
BARRIERS TO BRINGING PEOPLE TOGETHER
Re-energise Your Team – Fire Up Your Conference – Empower Your People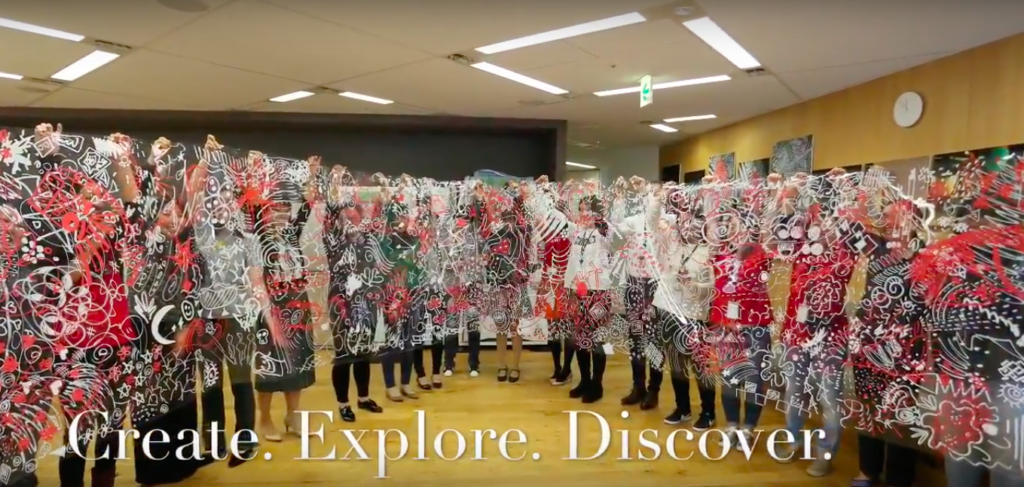 ******************************************
The Power Of Visuals

I'll introduce you…
to a way of turning doubts into drawings and discover new things about yourself and your team in the process.
You'll learn…
how to engage hand-mind connection, get into your creative right brain, watch how ideas take form, release stress and have fun!
*In Japan:  Workshops will be in English and Japanese support will be available.
VISUAL FACILITATION…
Liven up meetings, retain information for longer, keep participants engaged, have an objective person in the room, leave with a takeaway highlighting the process
**********************************************************
EMAIL:  info@divyamariekato.com for a consultation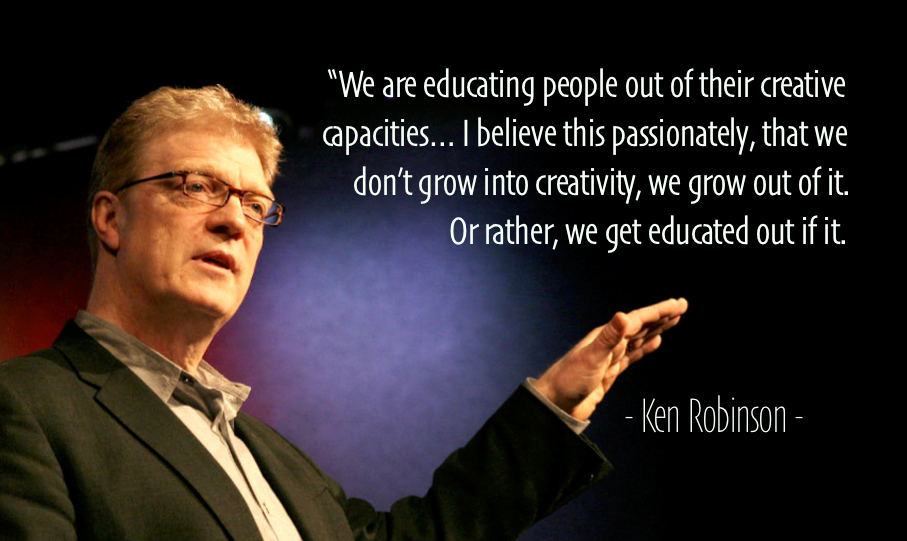 ---
When In Doubt, Draw Workshops
From corporates to community organisations, Divya Marie Kato has been facilitating creative workshops for over 14 years.
Her workshops are tailored both to suit those within both the corporate and non corporate environments looking to integrate creativity into their leadership, management, work and team. 
We know the old ways of business are changing.
The new way requires creativity and innovation.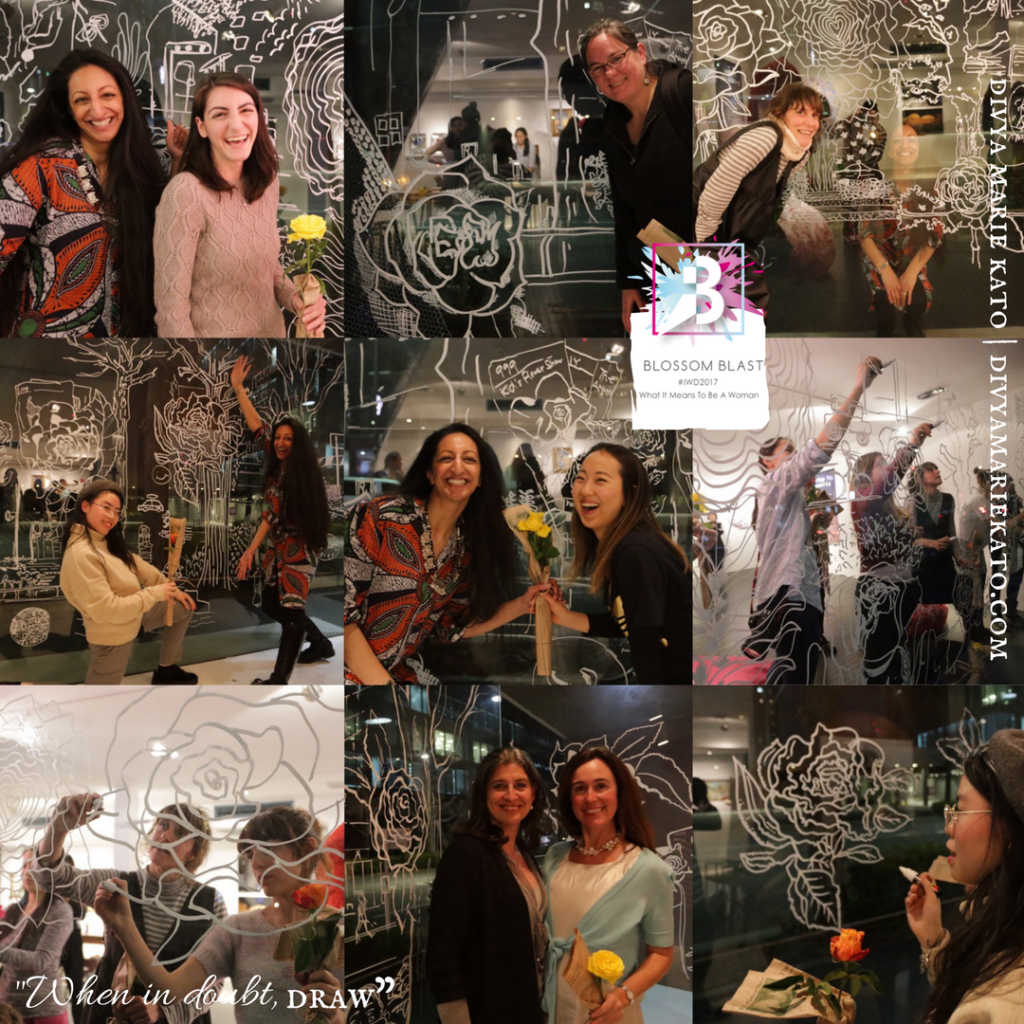 ---
 What does this look like?
People who are…
Refreshed by play
Energised by ideas
Inspired by action
Motivated by meaning
Productive by purpose
Enthusiastic & Joyful
Energised, motivated, inspired individuals making up a dynamic, enthused community.
---
How do we make this happen?
We reignite creativity in the environment, create space to reflect and reconnect with ourselves and each other.
Facilitate idea sparking
Foster right brain work
Nurture collaboration and team work
Encourage ownership and initiative
---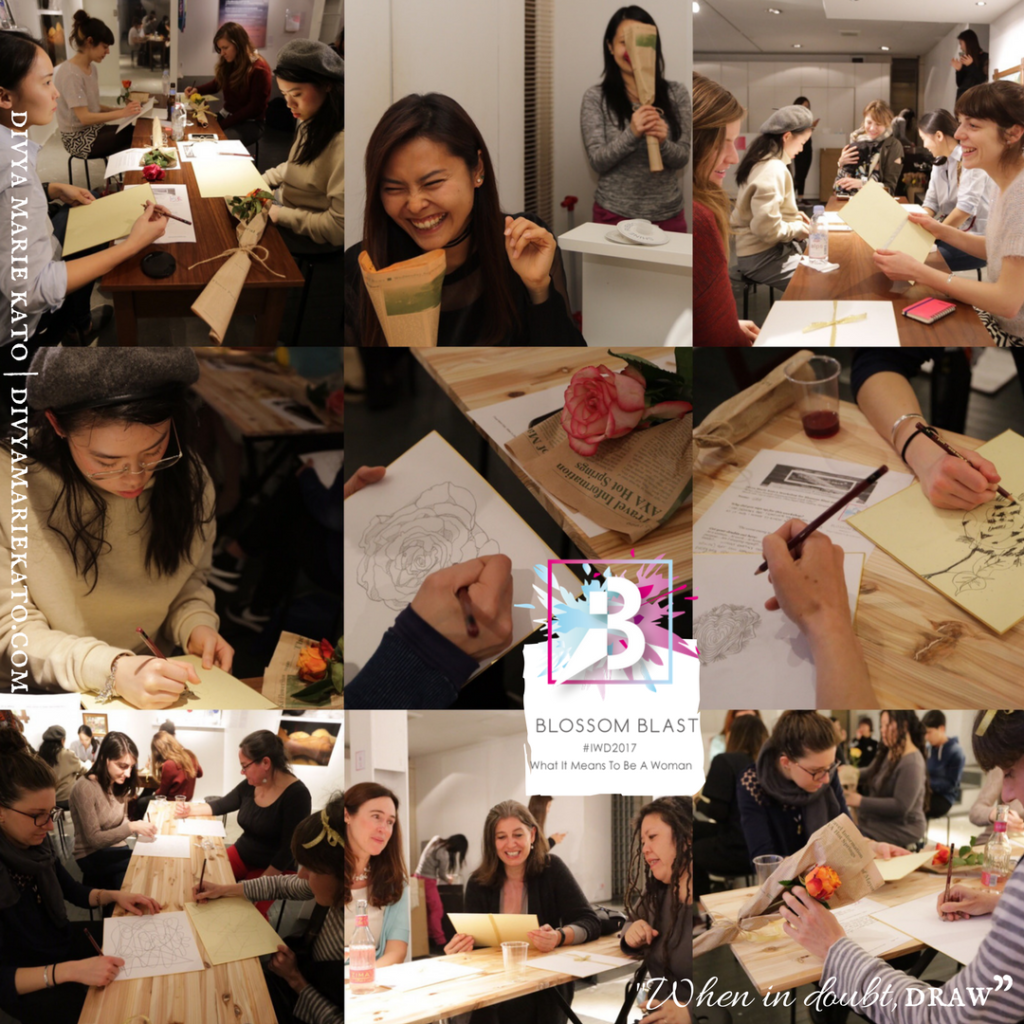 ---
Husband & Wife Team Divya & Masa Kato
Divya's partnered with her husband, Masahiro Kato, to be able to deliver these workshops bilingually.
The British-Japanese husband and wife team are combining their shared experiences of creative living around the world, in order to being creativity to your home or workplace.
"Thank you for helping to create a very special Christmas present for my family!"
These are workshops with a difference and the experience will be an unforgettable one for your family or for your team.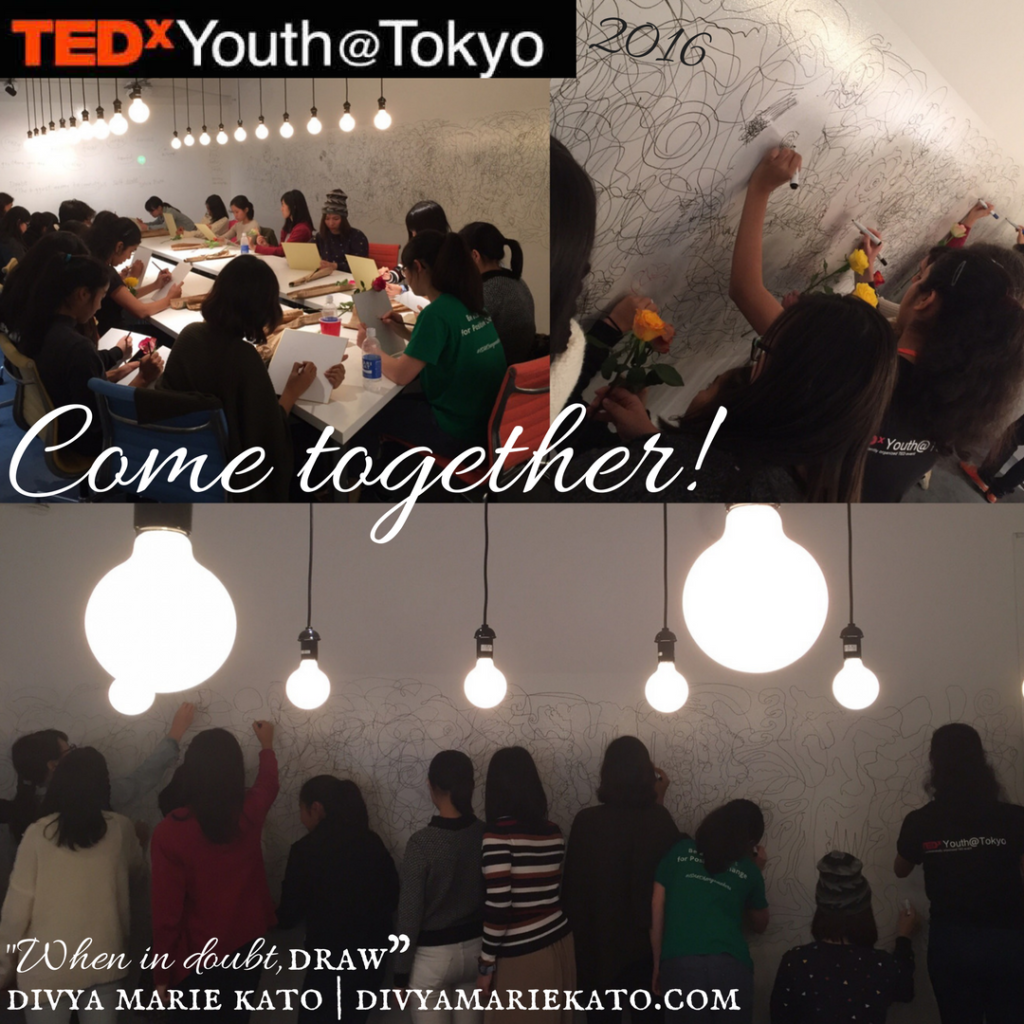 ---
---
Drawing at home and at work for:
Development & Growth: Generating Fresh Ideas & Solutions
Fostering A Sense of Community & Collaboration: Bringing People Together and Nurturing a Team Work Ethic
Ownership:  Creating an Art Piece to Celebrate Your Values
Building Confidence: Self Awareness, Motivation, Understanding & A Sense of Place
Skills in Expression: Communication & Effectively Reflecting What You Stand For
Divya and Masahiro Kato have been raised around the world with experience of different cultures and people from all walks of life.
Workshops tailored to suit all ages and backgrounds with a focus on the importance of creativity for development, community, confidence and communication and JOY!
Happy people. Happy work. Happy life.
EMAIL:  info@divyamariekato.com
---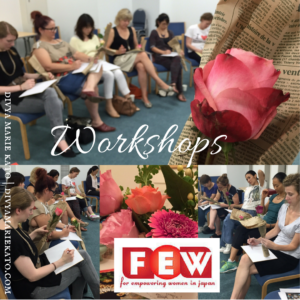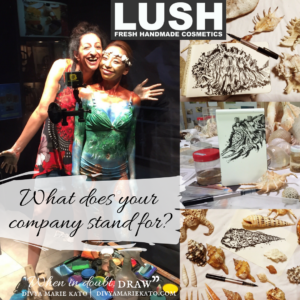 ---
"It was an inspired experience 
to see the pre-teens and teens step out of their self-conscience states to collectively create 
incredible pieces of art together.
They were so proud of their accomplishments, proving as such in the highest compliment one can receive these days, with selfies in front of the works of art!  
For many,
this was one of the most fulfilling and memorable events at the school all year. Thank you Divya for your magic and your passion!"
Ellen Motohashi, Columbia International School, Tokyo
---
Drawing Workshop Details
On & Off Location
Basics Of Drawing
Right Brain Work
Visual Facilitation
Collaborative Mural Creation
Artist Divya Marie Kato:  Over 13 Years Experience
Creative Director Masahiro Kato:  Raised all over the world with a mix of inspiring influences to share via art and music
Bilingual:  This Japanese-British husband and wife team has got you covered!  (Japanese & English)
Individual work: Own Pieces
Group work:  Collaborating On A Piece Together
Starter Drawing Set Option
Photography & Time Lapse Video Options
We can bring workshops to your home too!  Creativity Workshops At Home Click Here
---
Book a free, no obligation consultation to discuss your ideas:  info@divyamariekato.com
We'll talk through your ideas, needs and timeframe and work closely with you to make it the best it can be!
---
Who Are We?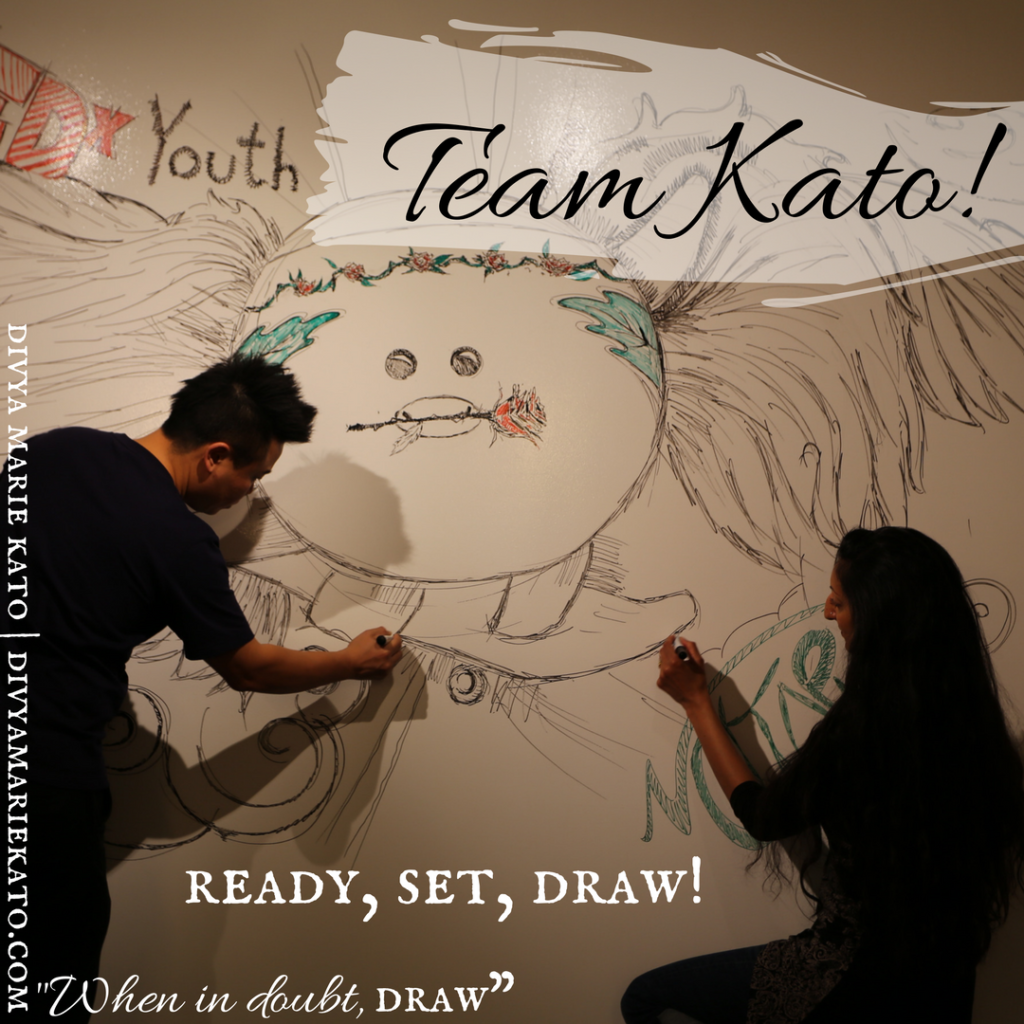 ---
Husband and wife team, Divya and Masahiro Kato, have been working together since they met in 2013.
They have both led lives guided by creativity and believe this is what ultimately brought them together.
British and Japanese by nationality, they draw on experiences from being raised around the world, with influences from different cultures.
Both with years of teaching experience: within the international school environment, privately and through public events and workshops.
What they have to share with you and your family or with your team at work, is an unforgettable experience reintroducing you to the joy of creating.
Something often left behind in adulthood and something that sparks countless ideas, conversations and connections.
---
 We look forward to meeting you for a workshop soon!
Divya & Masa Kato
Get in touch with us about bringing creativity workshops to your work place or home
EMAIL: info@divyamariekato.com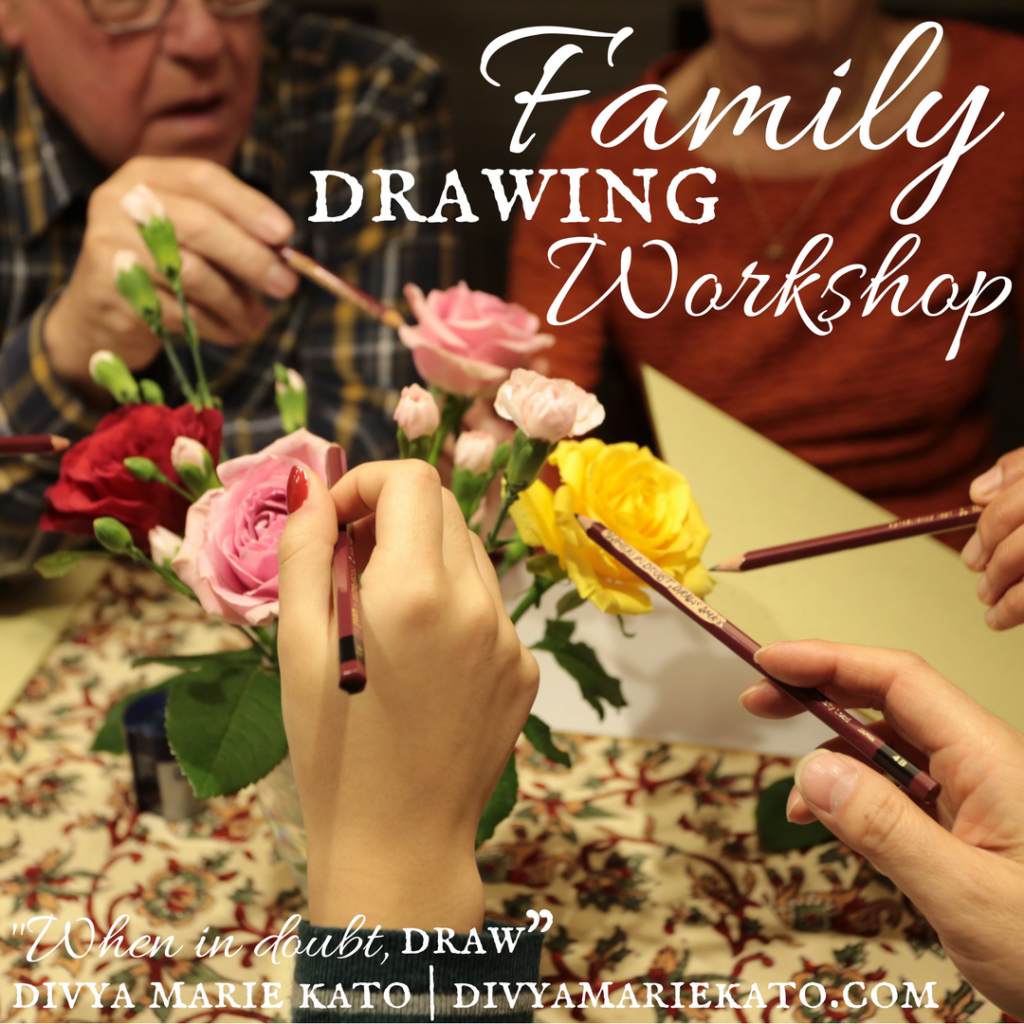 ---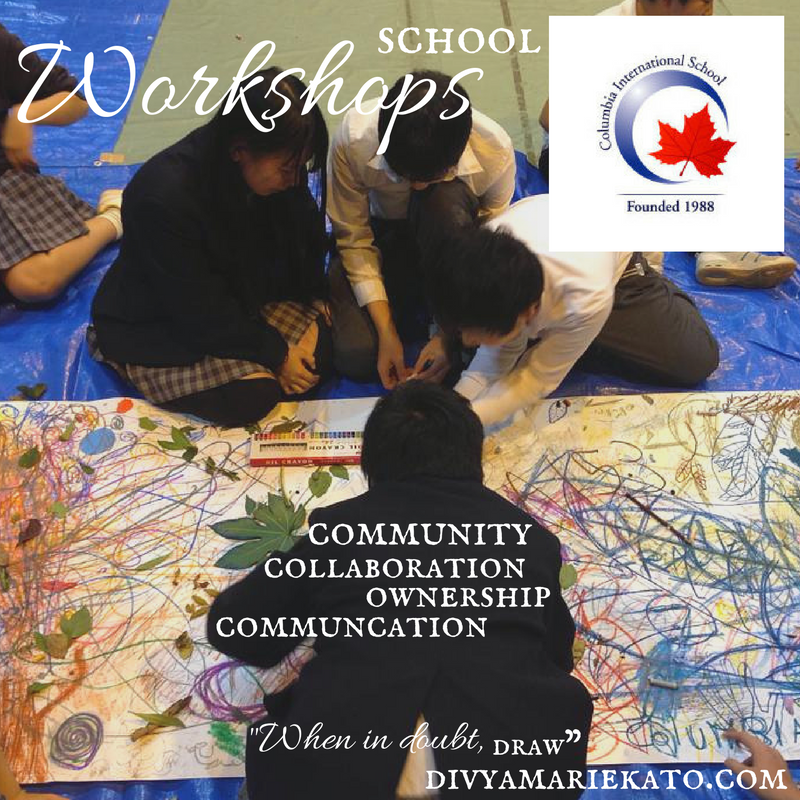 'Celebrate-Create-Generate' – a day dedicated to creativity –
 the key words being 'fusion' and 'flow' – the fusion of the collective, creative process of each year group and the flow of students moving between activities and materials; following the stream of their own inspiration and ideas:
Colour. 
Lines & Mark making.  
Collaboration & Team Work.
Each year group with different wants and needs – the younger elementary groups enjoying being tactile – plunging hands into paint and water – creating their own palette of colours and tearing up sponges to soak it all up and transfer to their canvas – what would they do with 2/3 Sumi lines? Where could this go? Now that's the question!
The older elementary students at first observing, observing, watching a short live painting demonstrating this very crucial point of 'starting wherever you are, it all starts with a line'- then slowly experimenting with all the materials laid out for them – they played a game 'camouflage the dragon' gaining momentum and boldness each time they approached the mural
Creating freely
Moving together
I was absolutely delighted to see them taking pictures with their completed murals – faces beaming, proud of what they'd achieved – it is my hope that the day gave them more than what they had thought they would receive
To unlock that precious place deep inside where all creativity resides and where everything that is first imagined can be brought out into the world.
Divya Marie Kato