The Myth:  If you tell me: "I can't draw" or "I'm not creative"  I won't believe you.
People often tell me that they can't or aren't.  And they can.  And are.
"Dear Divya, thank you for teaching me about drawing! I've learned a lot from your workshop, "When in doubt, draw!" I had mixed feelings about drawing, but now I see the possibilities of creating a piece of art by looking at nature and persevering with my work. Spending Friday afternoons with you has enriched my life!" – Barbara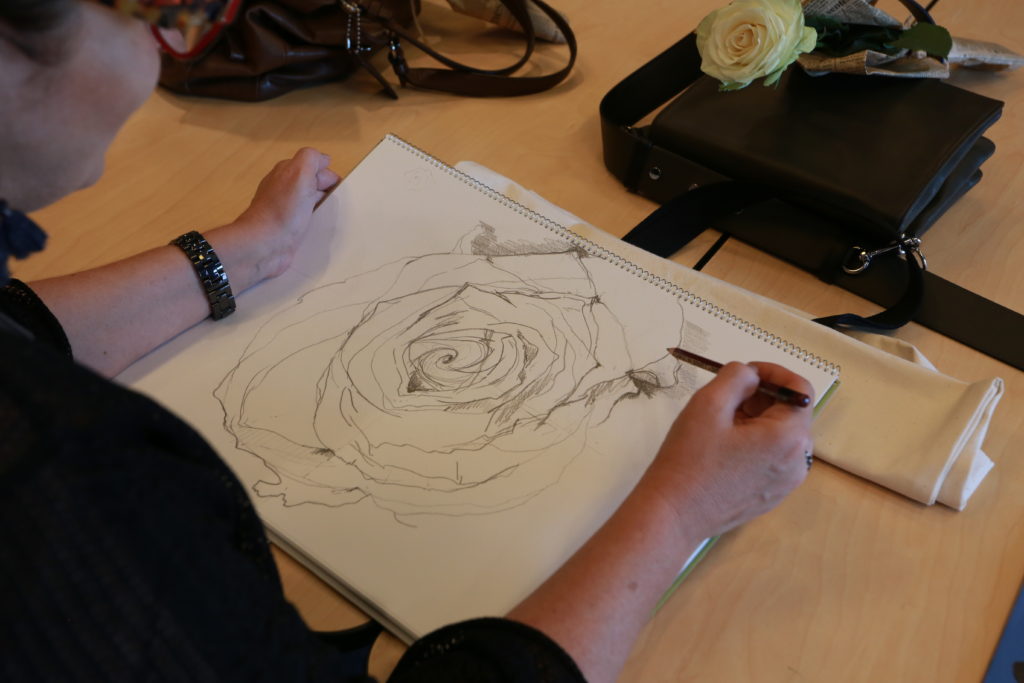 ---
Brand, new sketchbook at home?  Untouched water colour set?  Unopened sketchbook?
Hi I'm Divya. The go to person to wake up your inner artist.  I'm an entrepreneur, artist and writer and have built my life around one thing:  I help people reignite creativity at home and at work through the simple language of drawing.  
メールでのご質問は日本語でも対応可能です。 Email: info@divyamariekato.com  にご連絡下さい!
"I came out of the workshop reminded of what it felt like to be free as a child!"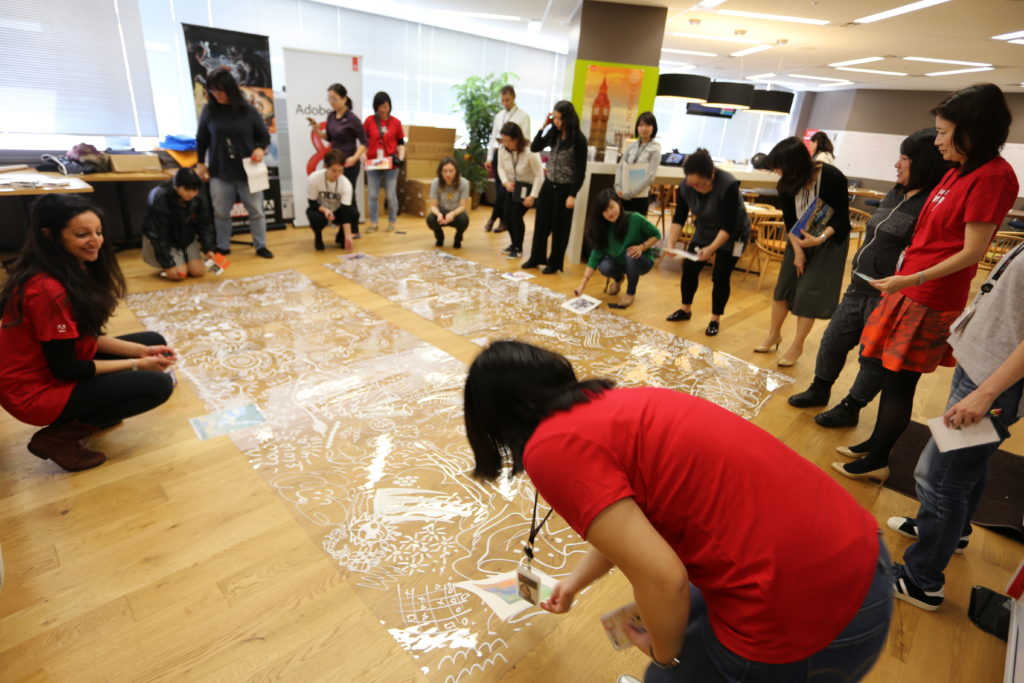 ---
"I suck at it. I can only draw stick figures and a stupid house with a chimney on a hill…
and it looks like a 6 year old did it. I just don't think I have what it takes to draw. I've tried before and I'm no good. And I don't like doing things I'm not good at. Some people just have it and some people don't…and I don't. I would love to be able to draw things, anything, and I just don't think I'll ever be able to learn."  – Sally
---
I'm here for you seekers.  You "there must be something more?" ers.
For all you beloved closet artists, anti-atelier, cookie-cutter course allergics.   Listen carefully.  The world needs your creative work.  Now more than ever. And I'm going to help you get it out there.
---
Everything you'll find here's dedicated to empowering and rediscovering your creative self through the simple act of drawing.
Drawing's the most accessible way to connect to your creativity, spark new ideas and get into a state of flow and YES you absolutely can.
More On Drawing & About Me Here 
---
When In Doubt, Draw
My approach's focused on connecting you back to your creative self, with nature and inspiring artists as your guide.
This is the place to find everything you need to get from blank page, to wherever you want to go, whatever your learning style.
Whether you love learning at home and online, like learning solo, enjoy learning as part of a group or if snuggling up with a book's your thing, here's where you'll find what you need.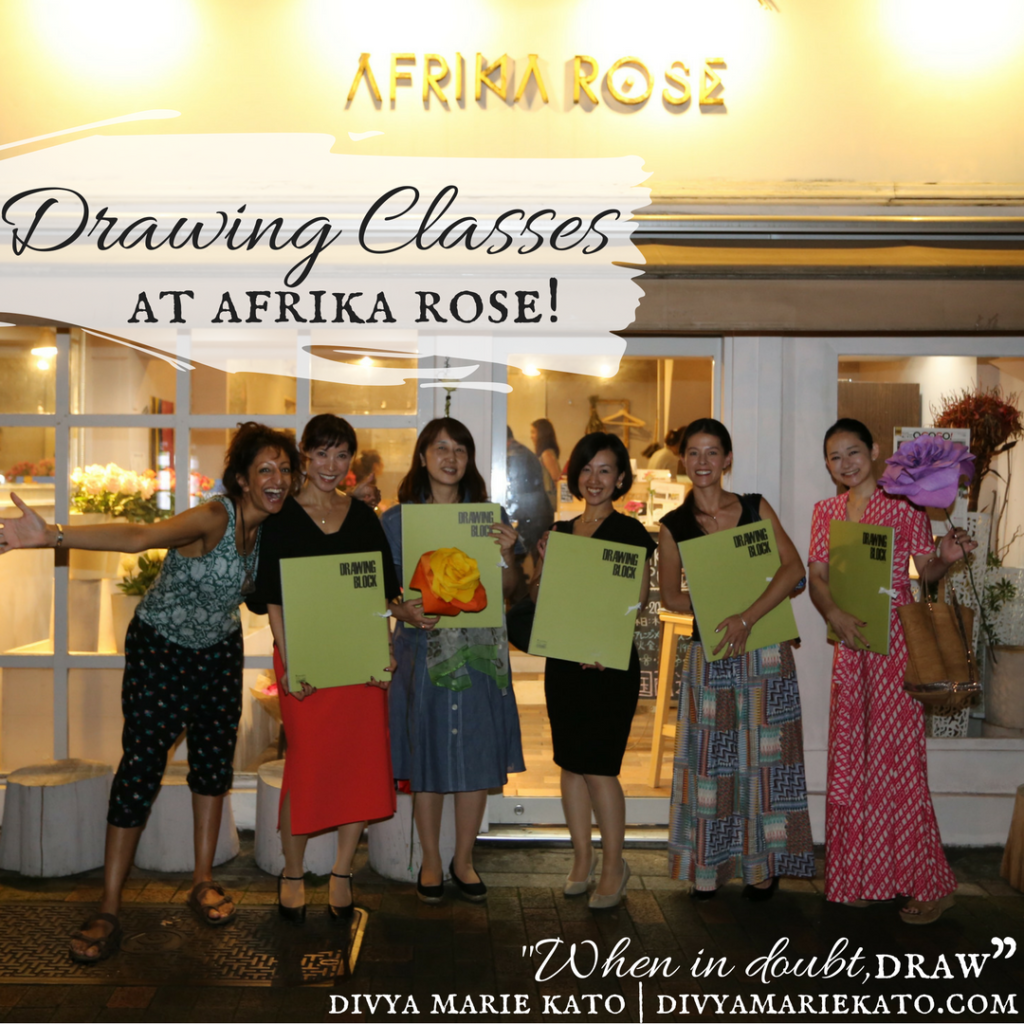 ---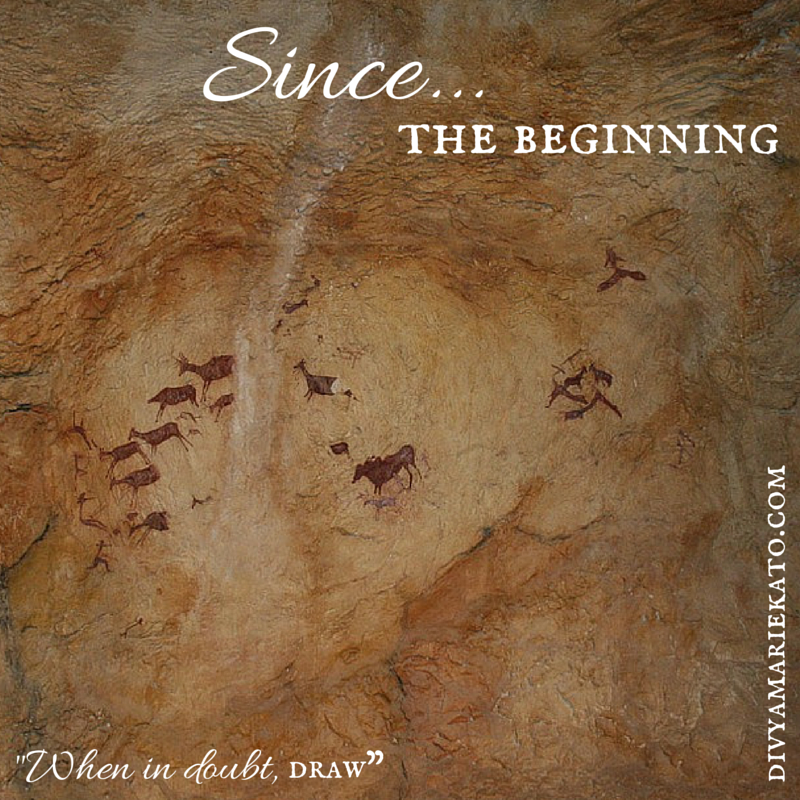 Drawing's something we all did as kids.  Drawing's something, as a species, we've been doing since the beginning.  
Since the dawn of time.
---
I know why you're here. And you're in incredibly good company. (see above)
You're an explorer.  One of the seekers left in society's sieve.   You see things differently. You get frustrated with monotony and the norm.  You did all the things – worked hard, got good grades, got the dream job and take good care of yourself and others.
You're always thinking about your purpose.  And wondering if there's something more.
---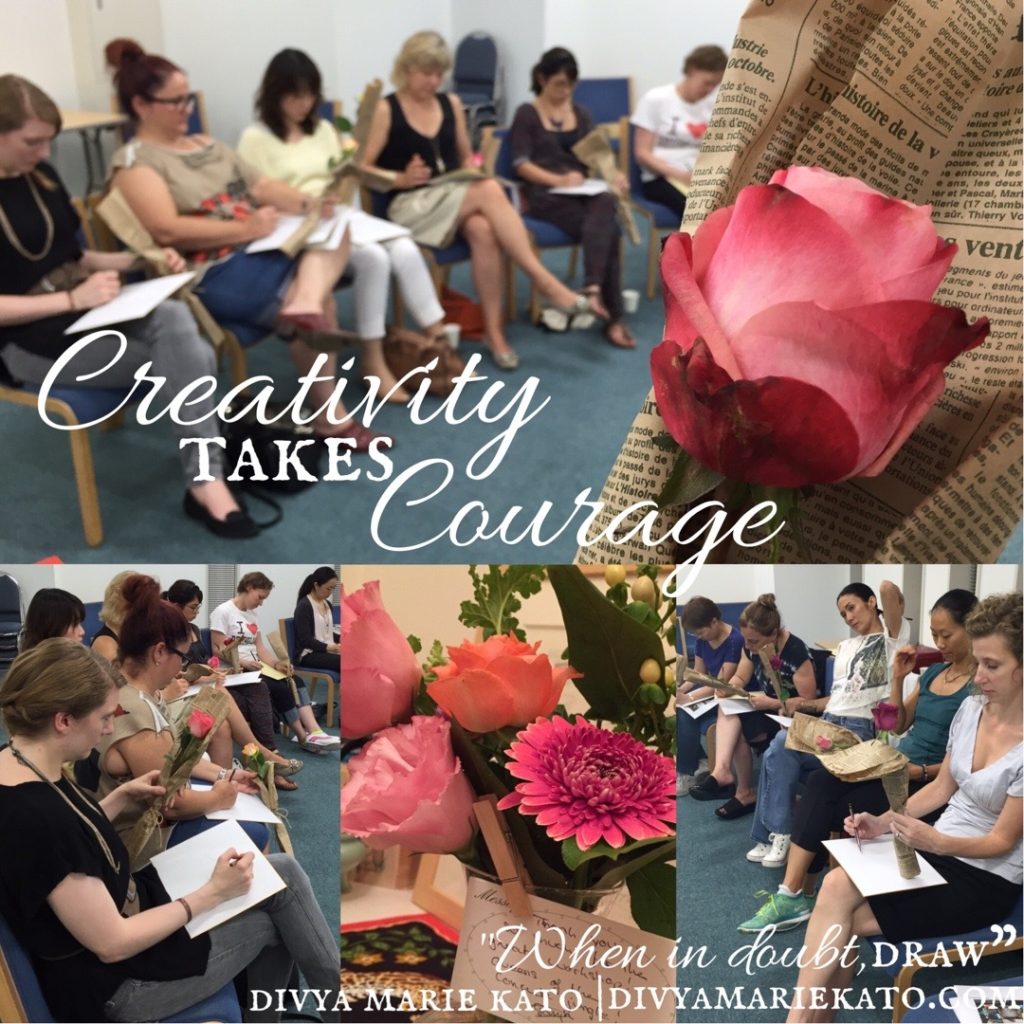 ---
Early experiences in life have taught me about moving forward (you'll find out more in my forthcoming book, When in doubt, draw) and here are a few things I've learned:
Because drawing's an inquiry, it'll help you out of stuck and stressed and process daily ups and downs.  
Because drawing's about observation, it has seeking is at its core.  
Because drawing's a way of harnessing our whole brains – right and left sides – it's a practical tool, that you can use anywhere and anytime, to explore experiences and get grounded in presence and purpose.
---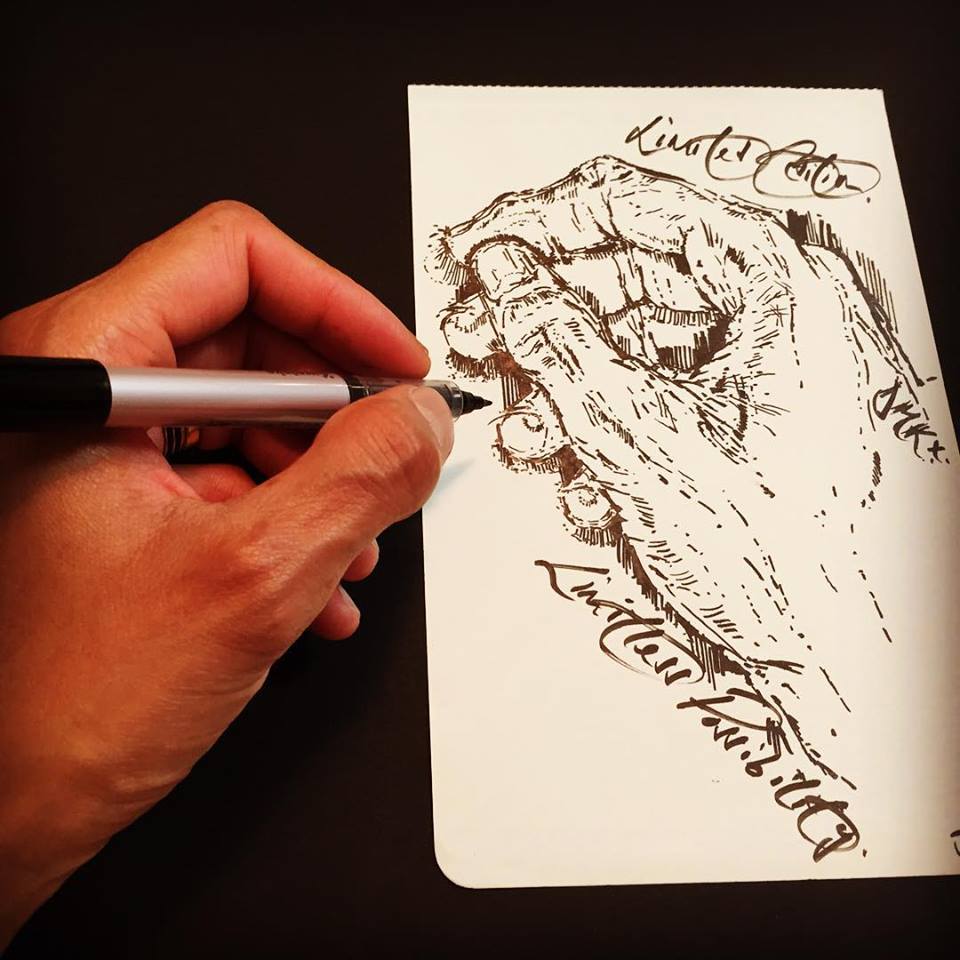 The way I share drawing will surprise to you (Hint:  less about the how and more about the why.)
Again, let me be clear; if you're looking for a cookie-cutter course, be gone sweet one!  
There's absolutely nothing I love more (wine, cheese my beau aside) and nothing I do better.
This is about bringing out what's inside of you.  About seeing differently.  About adding a tool to your tool box, with which to explore the world.
For you brave, rare ones, here's to sparking a revolution in the way you approach your life.  
---
All of my clients have one thing in common.  They're not here for ordinary.  They want extraordinary.  
They've got good jobs but want to discover more:
"You're one of the unsung reasons for my big awakening. I could never have done it without you." 
About what's possible – "Is this the right job for me or should I keep exploring options?"
"I'm much happier about how my life is going!"
About healing – at a crossroads in my life and know I'll be ok, but want to keep feeding my creativity to get me through."
"I still keep your words…as fuel and inspiration.  Thanks a lot for being you in front of me who was in search of myself… You taught me not only about drawing, but also about being my real self."
     About getting closer to who they truly are:
"I want to find out more about me"
---
F***!!!!  
Yes, it can get a little colourful in here.
The recent boom in Mindfulness. Meditation. Mandalas. Colouring books are breeding at an alarming rate.
INFORMATION OVERLOAD!
A sign of our times. Stress is our number one epidemic.
In a world with increasing demands on our time and attention, combined with heartbreaking news headlines, we're all on a search for meaning, connection and inner peace.
---
Drawing Helps Us With Stress
Drawing to release stress, get present, rediscover meaning, reconnect with ourselves and the big picture and to break down the BIG BUZZ WORDS of peace, presence, creativity, consciousness, meditation and mindfulness into a simple practice of start and see.
---
Drawing Helps Us With The Tough Stuff
"We're getting a divorce",  "It's cancer",  "He's not coming back",  "We're bankrupt",  "I don't love you anymore"  
Snippets from my story and we all have our stories.  Stories made up of experiences.  Every day we wake up to a fresh serving.  Good ones.  Bad ones.  These daily experiences wind up stored in our bodies as information and we often take for granted the way our bodies magically process food – extracting nutrients needed to nourish and expelling the rest.
Drawing presents a way of processing our human experiences.
---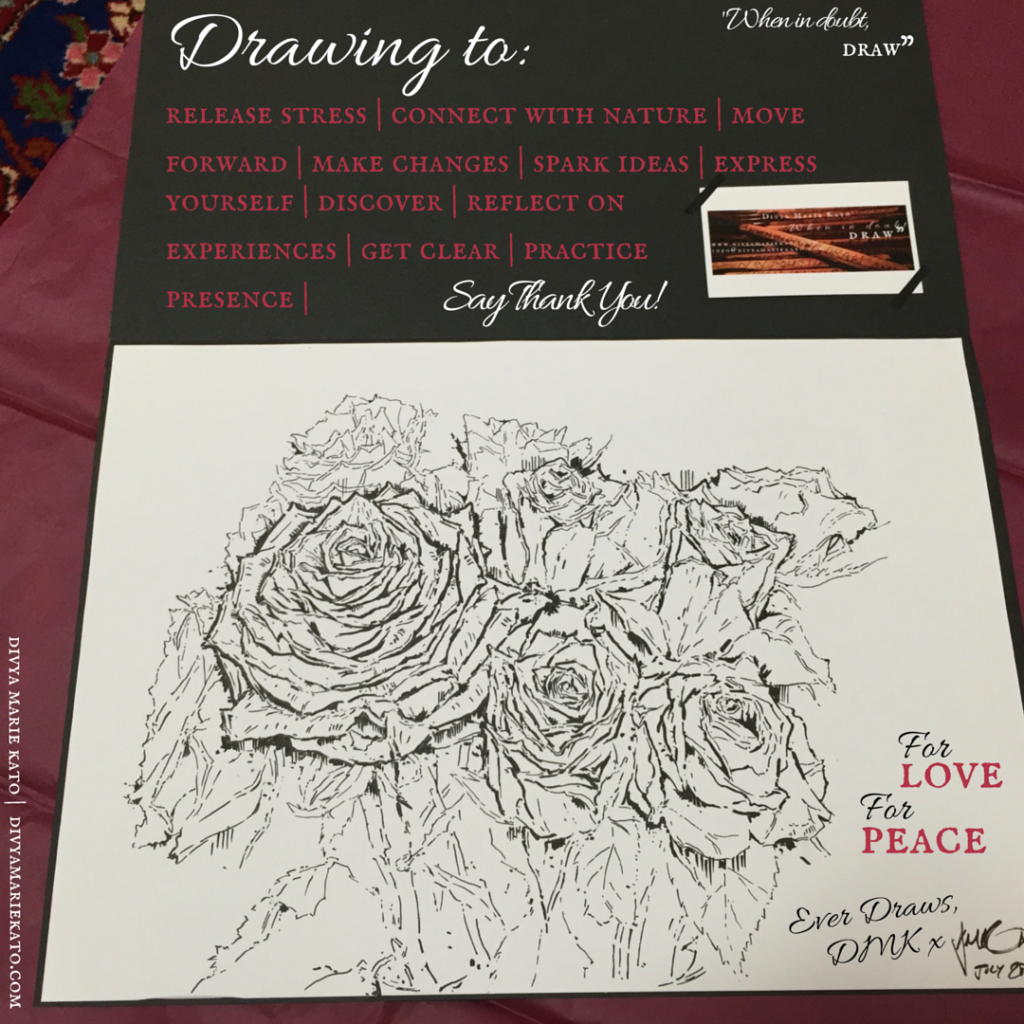 Come discover drawing.  We'd love to see what you'll create.
Want to ask us something?  Anything we can help with?  info@divyamariekato.com
---