"Art is one of the most brilliant tools for making sense of the world and our place in it…

Art is the way human life expresses itself and it's always been that way. It's still trying to do the same job that the artists of the Lascaux caves were."
– Sir Antony Gormley RA, Art For Hope
Summer Art, Tokyo Exhibit, Classes & Events
Summer art events and classes, exhibiting work 1-31st July in Shibuya, Tokyo at UEMATSU ウエマツ , marking World Refugee Day with an Art For Hope workshop, a birthday 'selfie' and online drawing courses to try wherever you are this summer.
Dragon power to you and yours for the second half of 2019!
Love,
Divya x
**************************************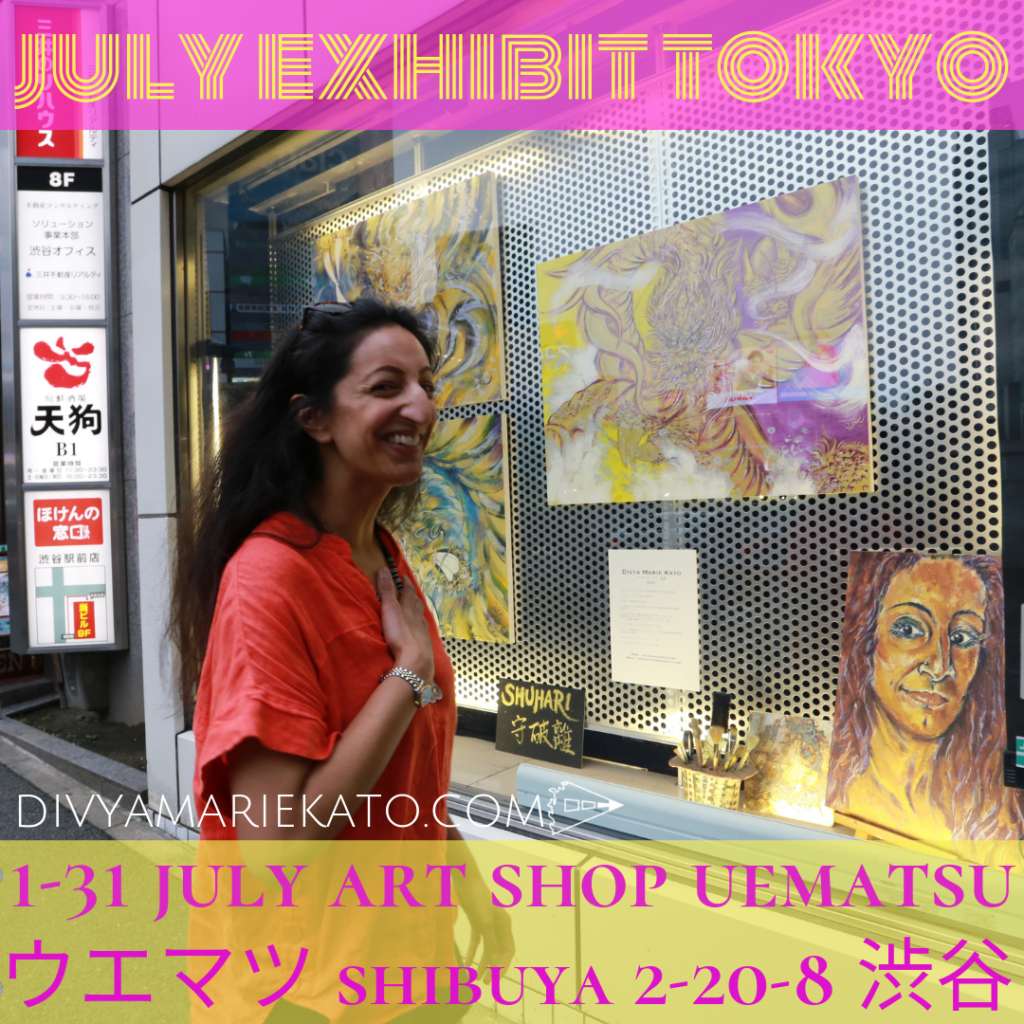 The work is up! 
Excited and grateful to be sharing the work that I came to Japan to learn, in my favourite art shop in Tokyo!
1-31 July 2019 Tokyo Art Exhibit, UEMATSU Shibuya
SHUHARI 守破離
In front of Shibuya station, next to HIKARIE
ウエマツ UEMATSU  1-31 July 2019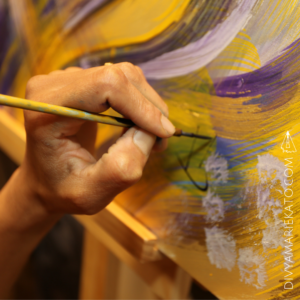 Exhibition Details & Address:  Link to ウエマツUEMATSU here (right outside Shibuya station,1 min walk)
Address:  2-Chome 20-8, Shibuya, Tokyo | Phone: 03-3400-5556
Open:  Mon-Sat 10am-7pm (closed Sunday) throughout the month of July.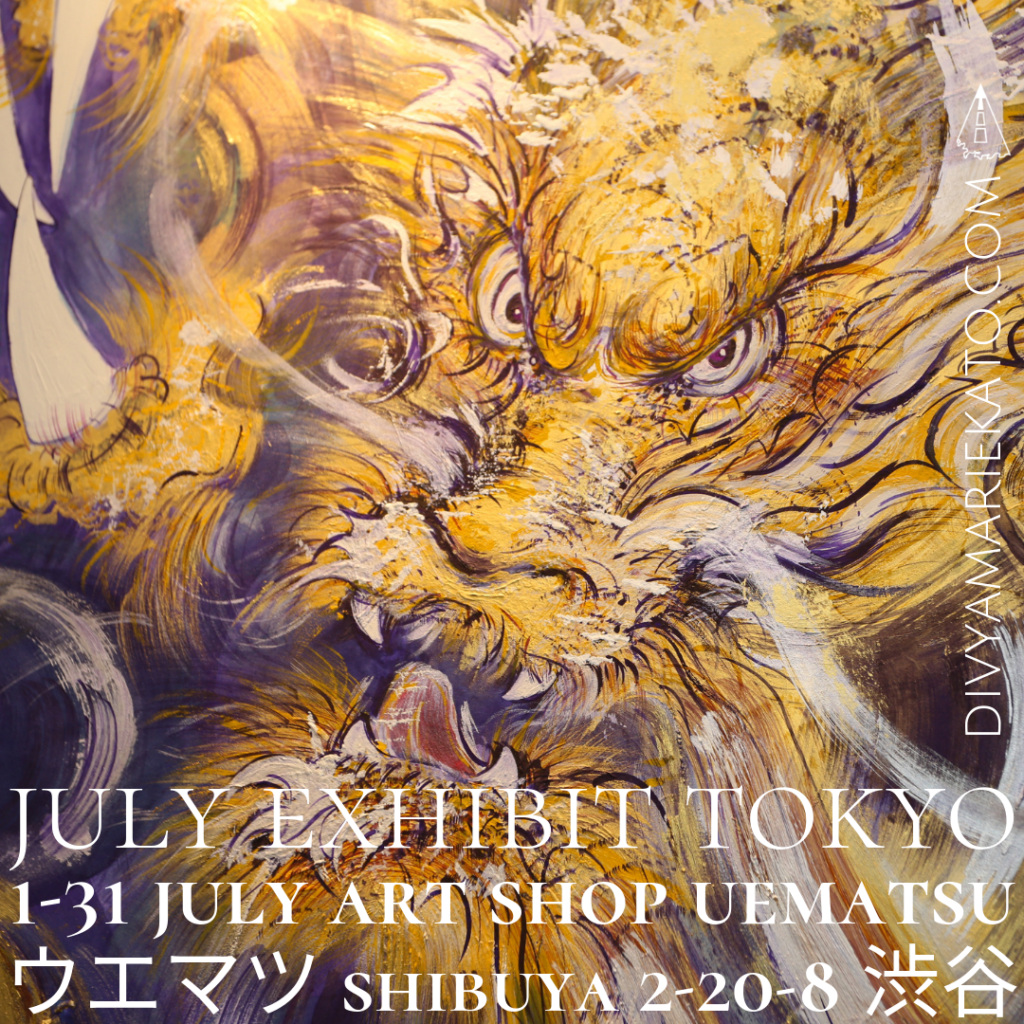 ******************************************
Birthday Portrait 2019
Happy to be here for another year and very grateful for the wonderful humans in my life – thank you and much love from Japan!
***********************************
New Commission

********************************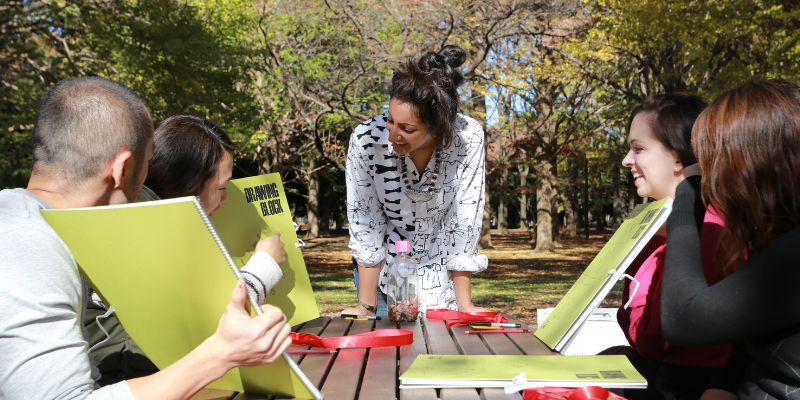 Drawing Classes
In Person & Online: Details Here
Away For The Holidays?
Enjoy the drawing exercises in my free mini course in my online drawing school:
Divya's Online Drawing School | Check It Out Here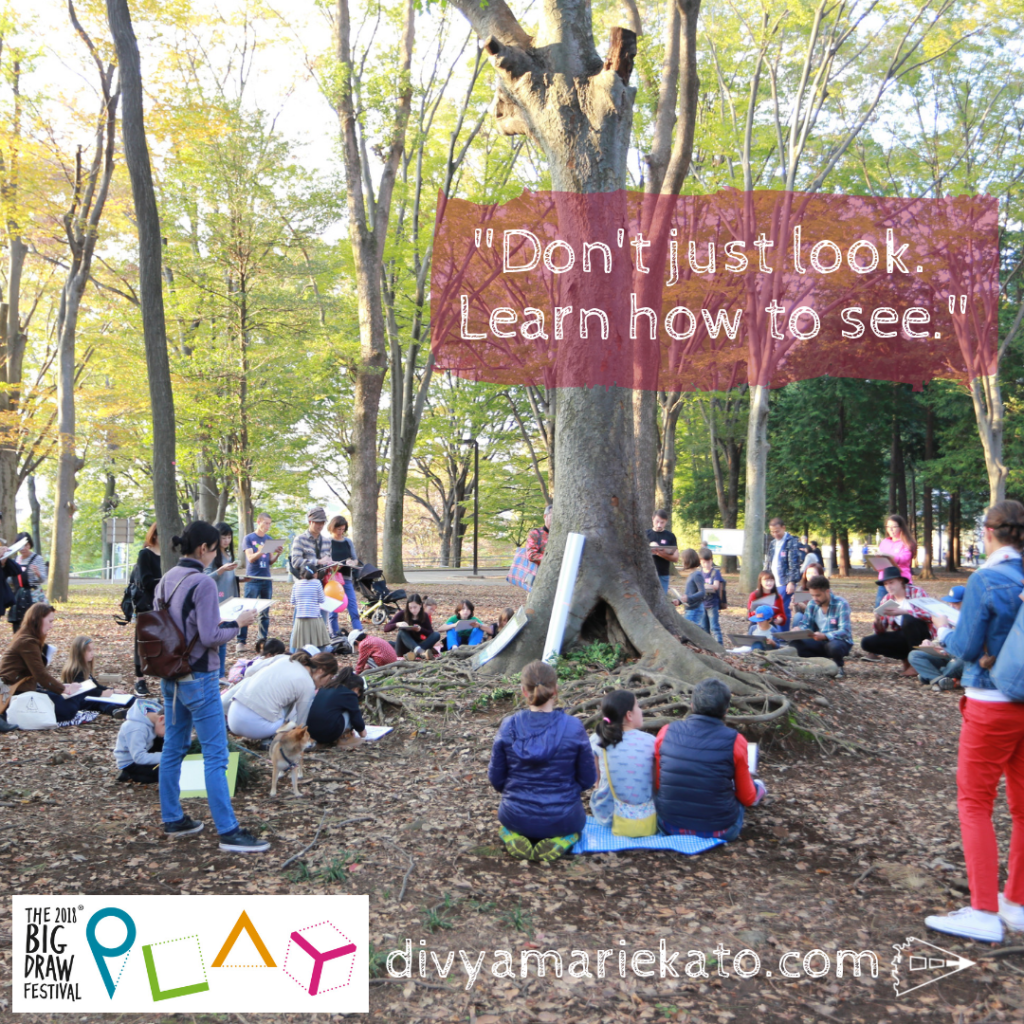 Big Draw Japan Drawing Festival
The world's largest drawing festival comes back to Tokyo October 27th 2019!
Thrilled to announce that we're now proud Companions of The Guild of St. George, the organisation founded by the great Victorian polymath and champion of drawing, John Ruskin.
The Big Draw 2019 will be on October 27th 2019
The Big Draw is the world's largest drawing festival and we brought it here to Japan for the first time in 2017.
In 2018, we organised a bilateral Japan-UK event and, with 2019 marking the bicentenary of John Ruskin's birth, this year's going to be a good one too!
* Mark Your Diaries & Register Now *
Last year, our event was fully booked!  To register, please email: info@divyamariekato.com with your name and number of people.  Fee: ¥1000.  
********************************************************
World Refugee Week 2019: Take The Quiz!
Famous or not, refugees bring much more than their belongings with them to their new countries.
World Refugee Week Quiz
Yes, I'm biased!  These famous refugees are from the art world, but how many can you name?! (answers below)
Art For Hope Workshop June 21st 2019
The theme of the event was demonstrating how small steps can lead to big changes.
Making and selling snacks or selling second-hand shoes can be the difference between borrowing from your neighbour or having a future for your family; providing a simple baby kit with a health message can ensure a child grows up healthy despite the circumstances.
With dishes from recipes sent by beneficiaries in RIJ-funded projects, we discussed how important memories are.
By starting with one line, we began drawings that proved we can all express ourselves through art.
A big thank you to all who came to eat, drink, make art, make merry and help our friends at Refugees International Japan.
Details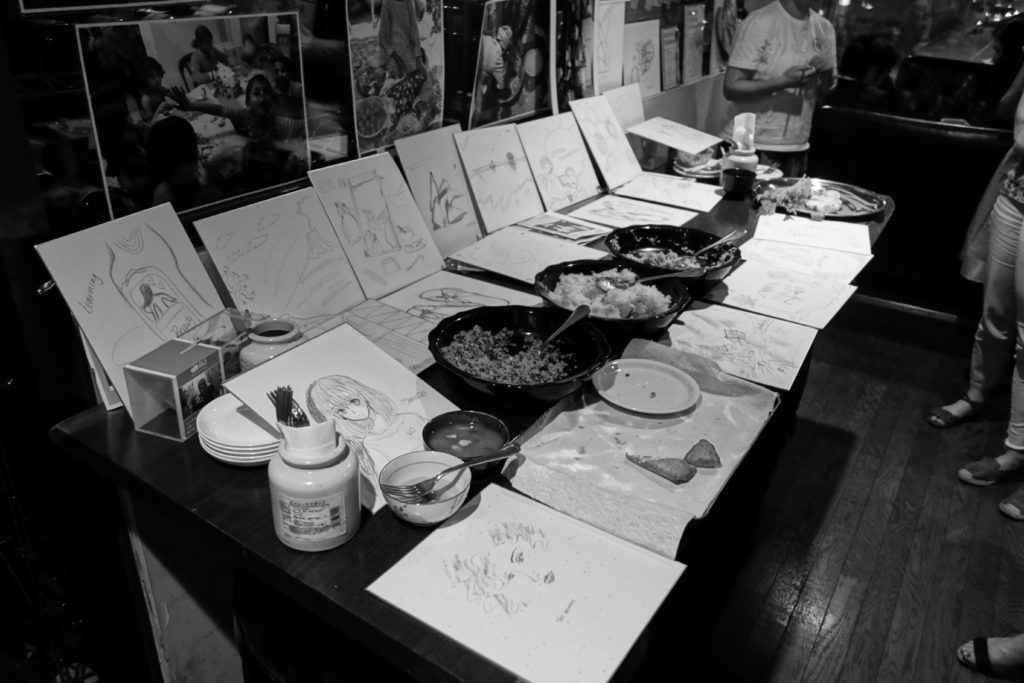 Answers
Explore the contributions of notable refugees on the World Refugee website (and get your answers!): https://refugeeweek.org.uk/resources/facts-figures-and-contributions/famous-refugees/
Friends in Tokyo, help out our friends at Refugees International Japan.
In just over four decades, Refugees International Japan has provided more than 9 million US dollars to over 700 projects in 50 countries, helping thousands of people rebuild their lives.
Here's to celebrating 40 years of RIJ and putting the FUN into fundraising!

Art For Hope: A Project Exploring How Art Helps & Heals
"Even on occasion I've gone and sat down and done some drawings to cheer myself up…

I think a lot of people should draw… it's another language in a way…

I think if you draw you find out things that perhaps you didn't know…

There'll be something in there that you saw… you will have taken something away"
– Quentin Blake, Big Draw Patron
**************************************
Divya Marie Kato, Artist & Educator, CEO Atelier Kato Tokyo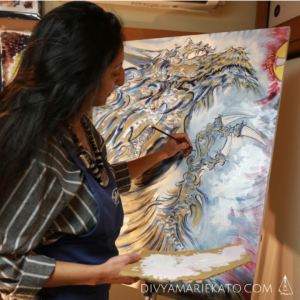 Artist & Educator, CEO Atelier Kato Tokyo, Creator, When In Doubt, Draw, Founder, The Big Draw Japan. Paris-born, Tokyo-based, British Indian artist and educator working in Japan since 2005.
Private and public collections, including ANA InterContinental Tokyo, featured in ELLE, The Indian Express, the Royal Society of Arts (RSA), Metropolis and collaborations with international organisations, local communities and schools. (Portfolio here)
Fellow of The Royal Society of Arts, Companion of The Guild of St. George and passionate advocate of drawing.
***************************************
Drawing For Work, Life & Play
Drawing Classes In Person, Atelier Kato Tokyo | INFO
The Big Draw Japan Drawing Festival | INFO
Divya's Online Drawing School | INFO
Divya's Portfolio | INFO
Services |  INFO
*****************************************
info@divyamariekato.com
******************************************
Something is wrong.

Instagram token error.