"Fine art is that in which the hand, the head, and the heart of man go together."  – John Ruskin
****************************************
A key area of the RSA's work is education and working towards "… an education of the head, hand and heart…".  But what does this mean in 2018?  And, could the ideas of a man born 200 years ago give us some clues?
As its contribution to the RSA's Creative Learning & Development, RSA Japan Fellows' Network ran:
Ruskin Calling:  Educating Hands, Heads & Hearts In The Age Of AI
Approaching The 200th Anniversary Of John Ruskin's Birth:
Artist and educator, Divya Marie Kato FRSA, presented his messages for a society in change, in an event with a twist:
Rather than a lecture style presentation, we experimented by putting Ruskin's ideas into practice.
Divya also highlighted Ruskin's influence in Japan, which was brought to her attention via another RSA fellow, artist and Ruskin expert, Hilary Baker.  Hilary will be coming to Japan in 2019 to organise events celebrating Ruskin's bicentenary.  Divya and Hilary have been collaborating on exciting things – read on to find out!
Fun Fact:  Due to the work of Ryuzo Mikimoto and efforts of The Ruskin Library Tokyo, Japan holds the largest collection of Ruskin's work outside of the U.K. (links listed below).
Why Ruskin Calling?
Divya's husband, Masa, was inspired to name this event after The Clash song, London Calling, because he felt that Ruskin really has been calling us!  (also a great tune to kick off the evening!  Don't know it?  Listen here)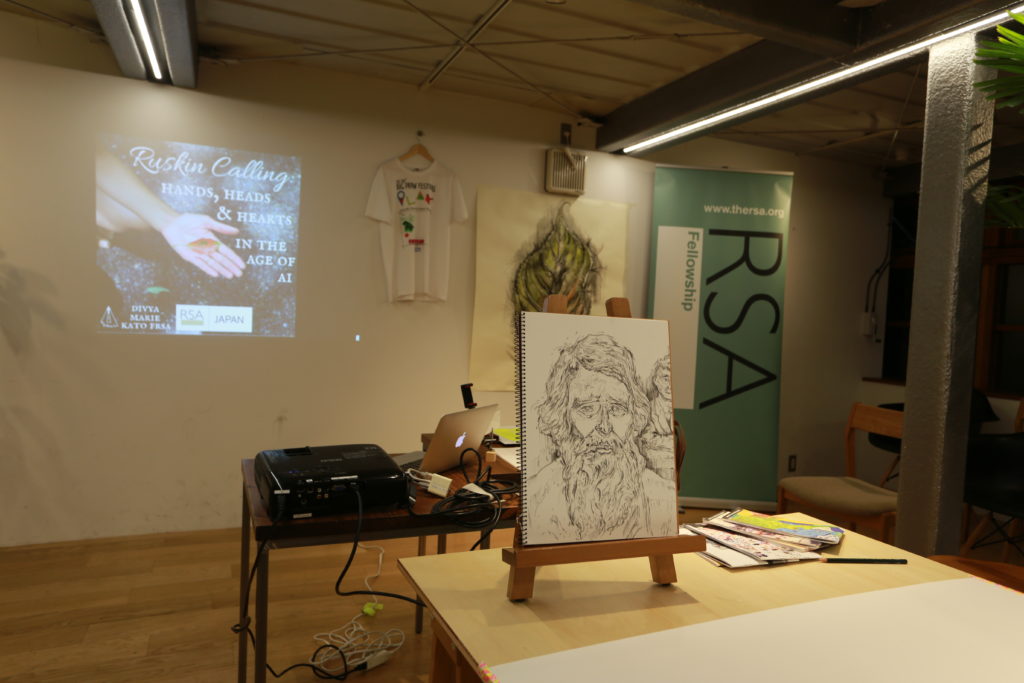 Ruskin:  Largely Forgotten?
Ruskin was undoubtedly the most influential critic of the Victorian era.  Born in 1819, his work, spanning art criticism, politics and society, inspired such notable figures as Gandhi, Proust and Tolstoy.
"I translated it (Unto This Last) later into Gujarati entitling it 'Sarvodaya' (the welfare of all). I believe that I discovered some of my deepest convictions reflected in this great book of Ruskin and that is why it so captured me and made me transform my life." — Mahatma Gandhi
It's hard to imagine how such popularity has waned over the years, however there are organisations striving to keep his ideas alive and academics and individuals alike who continue to be captured by and drawn to his work.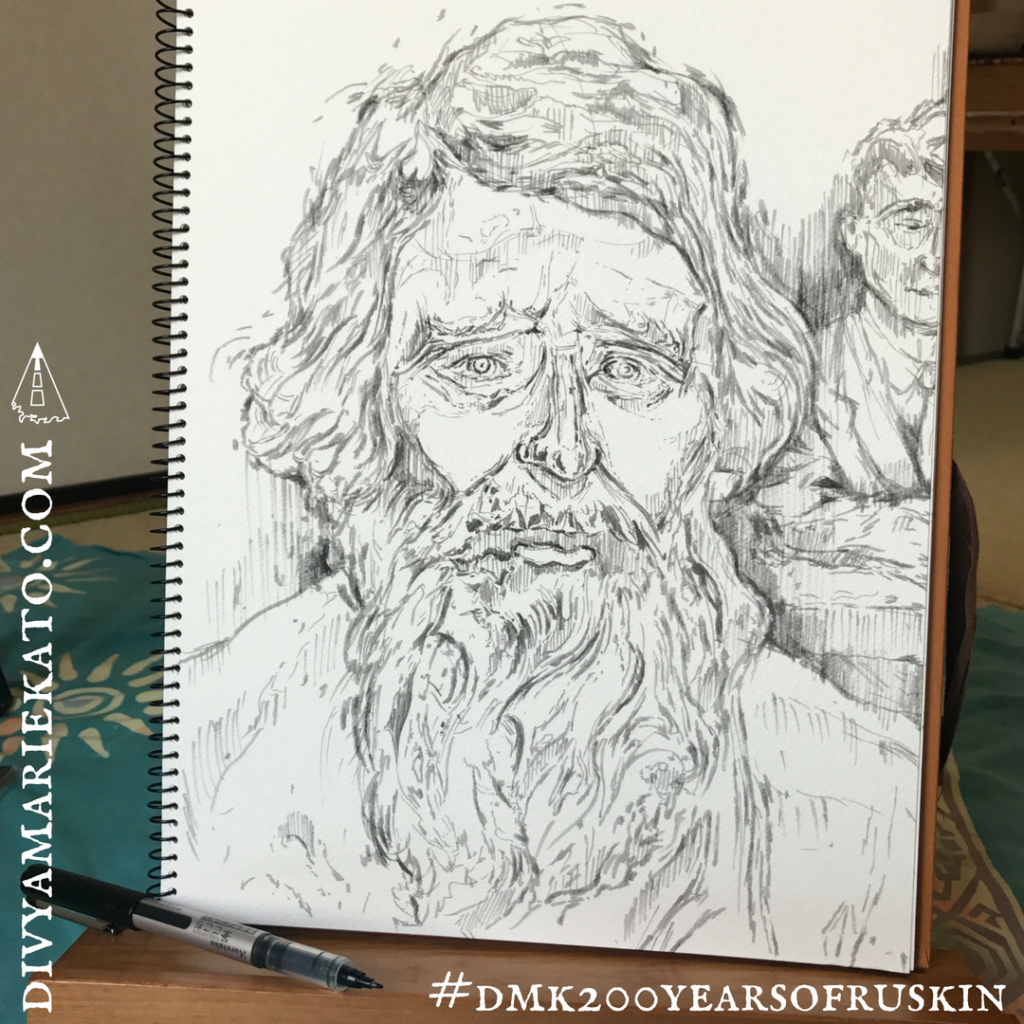 "There is no wealth but life."  – Ruskin
Ruskin's legacy lives on in The Guild of St. George and The Ruskin School of Drawing, both of which he founded, and also in the substantial body of work he left behind, including the five volumes of Modern Painters, The Elements of Drawing and The Stones of Venice, of which Volume 2 included the chapter, The Nature of Gothic.
It was this chapter which famously inspired William Morris, who described it as: "one of the very few necessary and inevitable utterances of the century" and published it separately.
In the following passages, you'll see how Ruskin, ever the social reformer, strove to share the wider implications he observed in details:
"We want one man to be always thinking, and another to be always working, and we call one a gentleman, and the other an operative whereas the workman ought often to be thinking, and the thinker often to be working, and both should be gentlemen, in the best sense.
As it is, we make both ungentle, the one envying, the other despising, his brother; and the mass of society is made up of morbid thinkers and miserable workers. Now it is only by labour that thought can be made healthy, and only by thought that labour can be made happy, and the two cannot be separated with impunity." 
– Ruskin, The Stones of Venice
"My dear Reader,—Whether this book is to be of use to you or not, depends wholly on your reason for wishing to learn to draw.  If you desire only to possess a graceful accomplishment, to be able to converse in a fluent manner about drawing, or to amuse yourself listlessly in listless hours, I cannot help you:
but if you wish to learn drawing that you may be able to set down clearly, and usefully, records of such things as cannot be described in words, either to assist your own memory of them, or to convey distinct ideas of them to other people; if you wish to obtain quicker perceptions of the beauty of the natural world, and to preserve something like a true image of beautiful things that pass away, or which you must yourself leave;
if, also, you wish to understand the minds of great painters, and to be able to appreciate their work sincerely, seeing it for yourself, and loving it, not merely taking up the thoughts of other people about it; then I can help you, or, which is better, show you how to help yourself."  
-Ruskin, The Elements of Drawing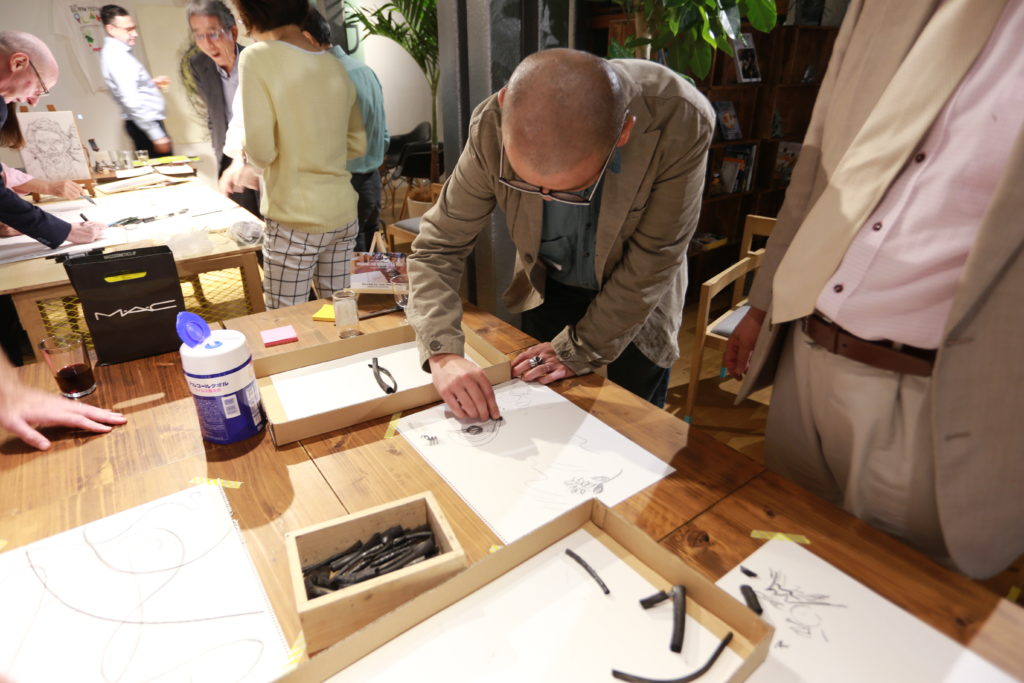 Ruskin not only wrote feverishly on art, architecture and nature, in both books and letters, but was also a powerful advocate of drawing.
Fun Fact:  (brought to my attention by Japan RSA Connector, Tania Coke) RSA Founder, William Shipley, was himself a drawing master!
Ruskin assembled 1470 diverse works of art for use in the drawing school he founded at Oxford in 1871. They included drawings by himself and other artists, prints and photographs. Arranged in a series and placed in special cabinets, they are available to view online (links below)
Ruskin passionately encouraged self inquiry and deep observation; values he felt drawing inspired; as well as developing a close relationship to the natural world and finding value and purpose in your work.
His enthusiasm for drawing also inspired The Big Draw – the world's largest drawing festival – more on that and this year's event below!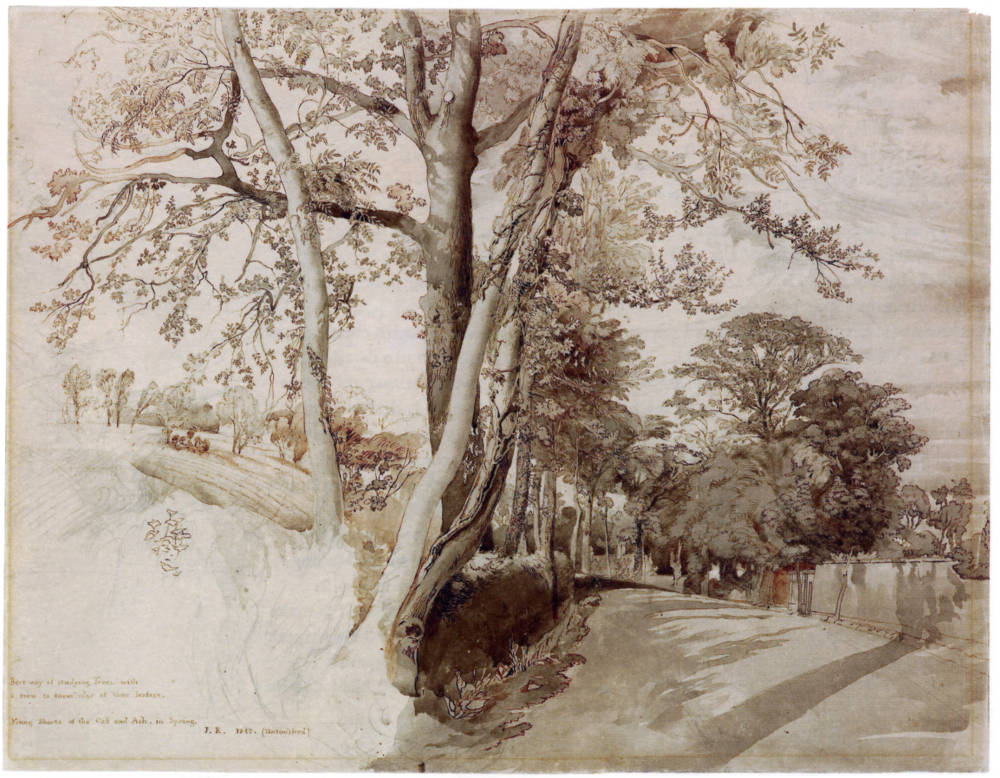 Messages From The Age Of Steam For The Age Of AI
Many of Ruskin's messages ring true today as we progress further towards the so called Fourth Industrial Revolution.  In exploring our ideas about human value, we also sought to address the question driving the RSA's education work:
"What kind of education will help bring about a 21st Century Enlightenment?"
Held in partnership with The Ruskin Library Tokyo and artist Hilary Baker FRSA, the inspiration behind this project, this event was designed to share our fears and hopes for the future and reignite an interest in Ruskin's ideas through practice.  Divya wanted to focus on exploring the kind of education that will prepare us for changing times.
Self Reflection In Search Of Meaning
Building upon our last RSA JFN Event, Immune To Failure, with Alexandra Krawiec, RSA Connector in Poland, here's a snippet from the RSA blog  written by Philippe Valdois:
"I felt that our self-reflection in search of meaning, advocated by Alex and conducted with the help of philosophy and literature, would benefit greatly from exposure to such role models and thinkers, particularly those whose own self-reflection is the product of experiencing hardships and uncertainty."
*************************************************
Ruskin Calling Event Recap, Link & Resources
Exploring John Ruskin's ideas and their relevance to society today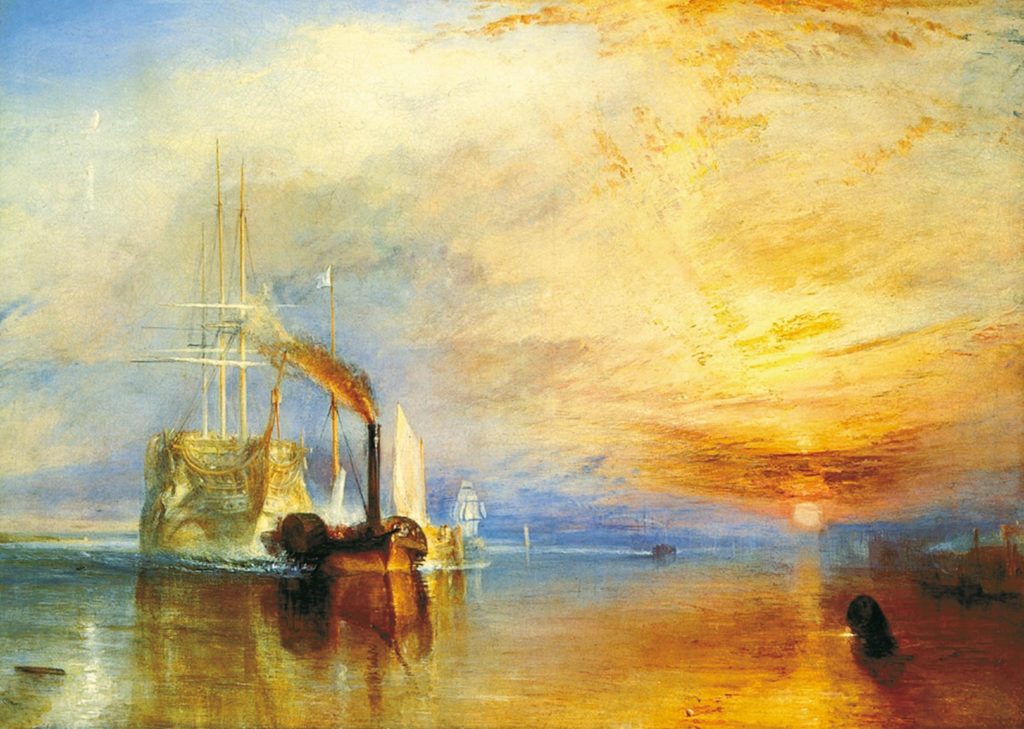 Q:  Always makes me feel a little melancholy. Grand old war ship, being ignominiously hauled away for scrap… The inevitability of time, don't you think?  What do you see?
Bond:  A bloody big ship.
-James Bond Film, Skyfall 2012
A symbolic exchange between an aging James Bond and Q as they stand in front of Turner's masterpiece depicting the old warship being pulled in by a steam tug boat.
Soon to be broken up into wood scraps, HMS Temeraire glides into view with the majesty of a queen.
Ethereal and other-worldly, her beauty radiates across scene; in stark contrast to the chugging, black boat throwing smoke in her face.  The piece transcends maritime romance and speaks to us of a a much bigger picture:  these are no longer boats, but messengers heralding the dawn of a new era.
Turner's painting framed this event perfectly by reflecting the turning point of the Industrial Revolution, which Ruskin warned passionately about, on the one that faces us now.
In addition, Ruskin was an emphatic supporter of Turner and championed his work at a time when he was venturing further into abstraction, and the beginnings of an Impressionism before its time, and further away from the devoted eyes of the public.
Why Are You Here?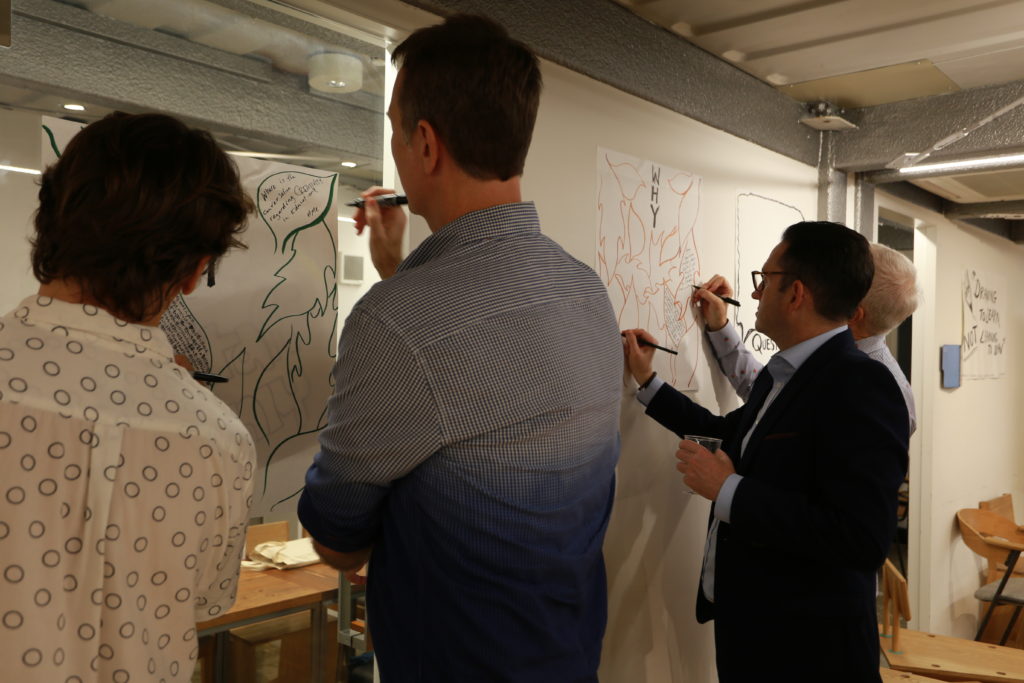 First Divya Invited Participants To Reflect On What Brought Them Here
"I'm interested in the impact of new things on society…how Japan can benefit and change, without losing all that we love about the country and its people."
"I'm an educator and heard about it."
"Where is the conversation regarding creativity in education?"
"I'm interested in potential in education; especially training adults in the work place!"
"Because I know I'll have fun when Divya and Masa are around!"
"I'm an educator and taught at a school this summer and Ruskin's name was on a book.  I learned that he made a big contribution to the protection of the natural environment of the Lake District.  So I got interested in who he is!"
"I'm just curious about it!"
"Very much interested in what kind of society we want to reside in, since this will be the source of what education we need to offer the younger generation.  I'm interested in listening to the participants' views."
"Curiousity! One of the most important catalysts is asking lots and lots of questions, which leads to development and improvement."
"I don't know anything about Ruskin.  I just thought it would be an interesting evening with an interesting group of people!"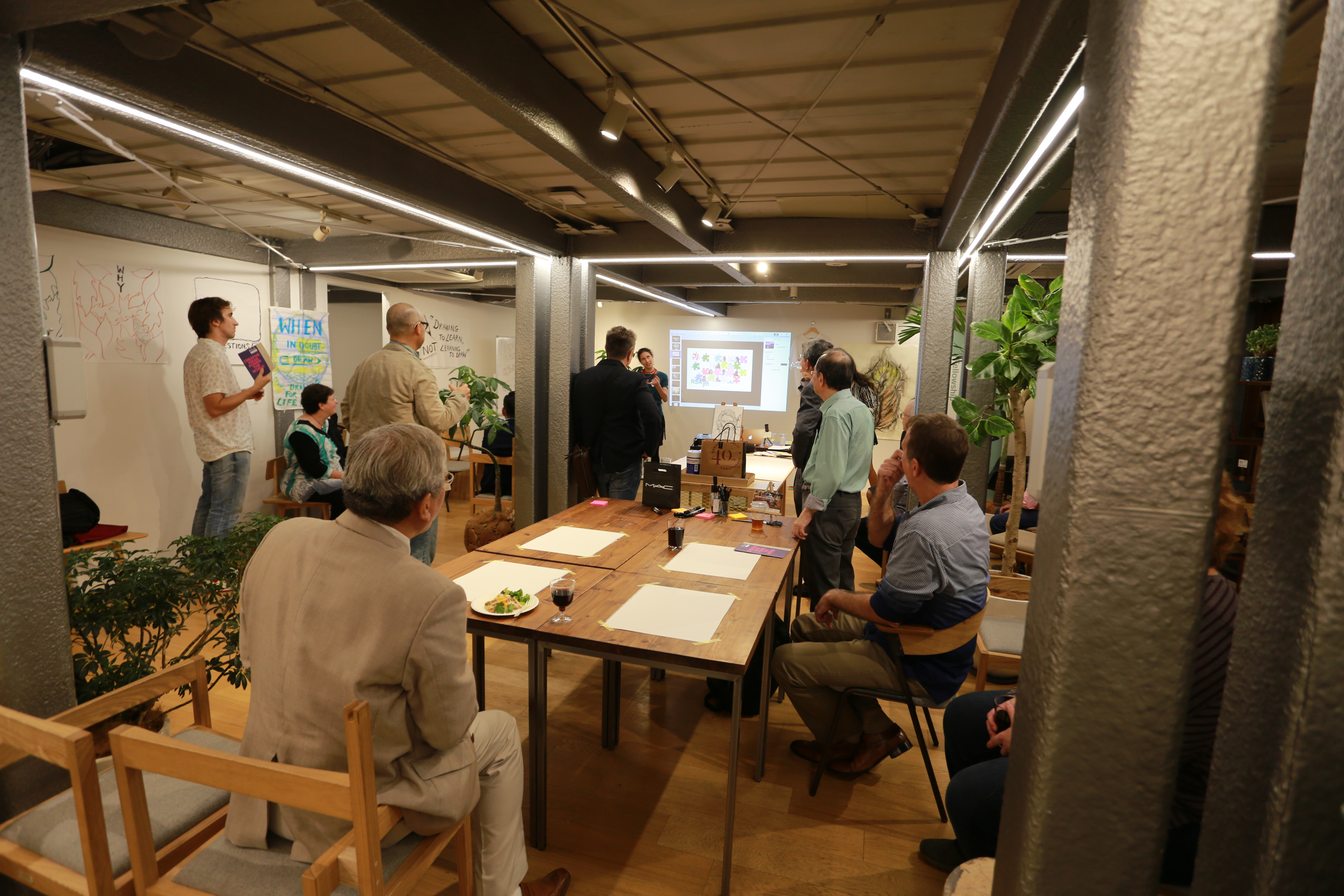 "I was at a uni where the Faculty of Art was known as The Ruskin School.  I thought coming tonight would help me understand more about Ruskin and his influence as I never bothered to find out about him when I was at college – stupid!"
"If Divi is a Ruskin fan, Ruskin must have something valuable for us in 2018!"
"Reviving Ruskin in the 21st century as a new educational idea!"
"To find out how to apply the idea and arts of Ruskin in the modern age – curious!"
"How humans will coexist with AI – what's an effective method to develop and inspire sensitivity?"
"I'm interested in AI and the arts, art and craft and in the Industrial Revolution."
"I've been in both education and technology for years, but with a focus on their use to engender sustainability."
"Interested in Ruskin's ideas, RSA research and creative learning, education in the 21st century and the value of human expression in the age of AI and automation!"
We Discussed The Value Of Being Human In The Age Of AI Verbally & Visually
A Few Responses:
FEARS
"Big Brother."
"Becoming obsolete."
"Environmental impact of economic growth."
"Less children."
"Over digitalisation."
"Bigger gap in inequality."
"Fear of silence not science.  People no loner talking, asking, doing,"
HOPES
"More mindfulness and creativity."  (with automation, more time to pursue other goals)
"We can once again become human 'beings' and not human 'doings' and breathe – ahhhhhhh…."
"Less politic -ing  and more reasonable pragmatism."
"Inclusion not exclusion."
"Things which seems frightening now, will be revealed merely as the evolution every generation fears."
"Togetherness."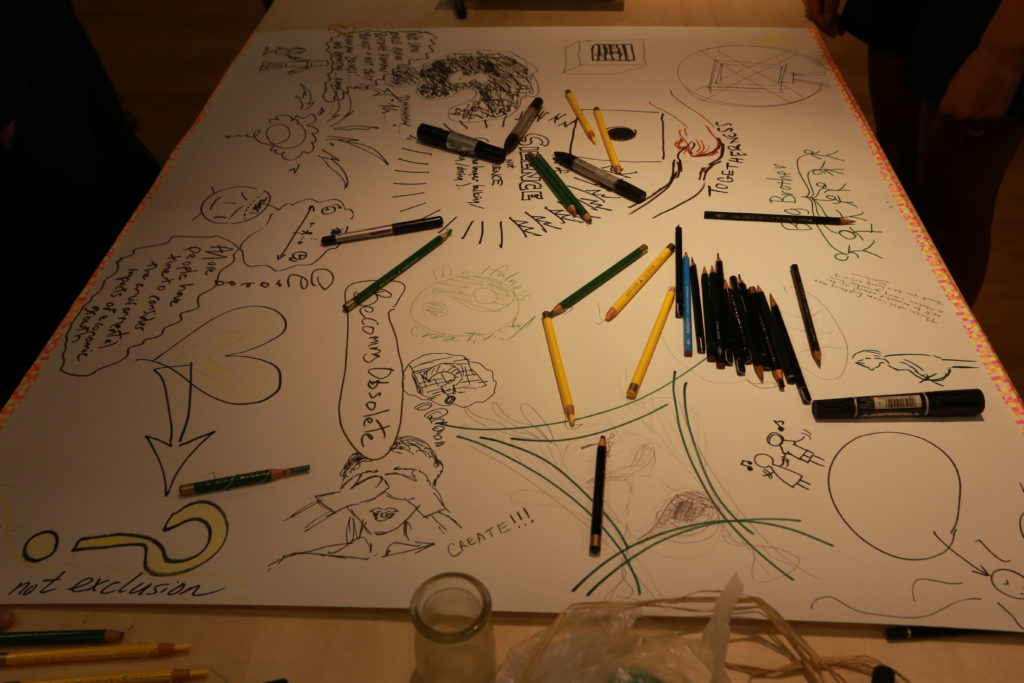 RSA Research
"All great art is the work of the whole living creature, body and soul, and chiefly of the soul." – Ruskin
We sought to offer our contribution to RSA research on Creative Learning & Development, Learning About Culture & The Future Of Work. (for more information and resources exploring these topics, please visit the RSA website. Links provided below)
We Enjoyed Live Skype Calls!  Skype Call One: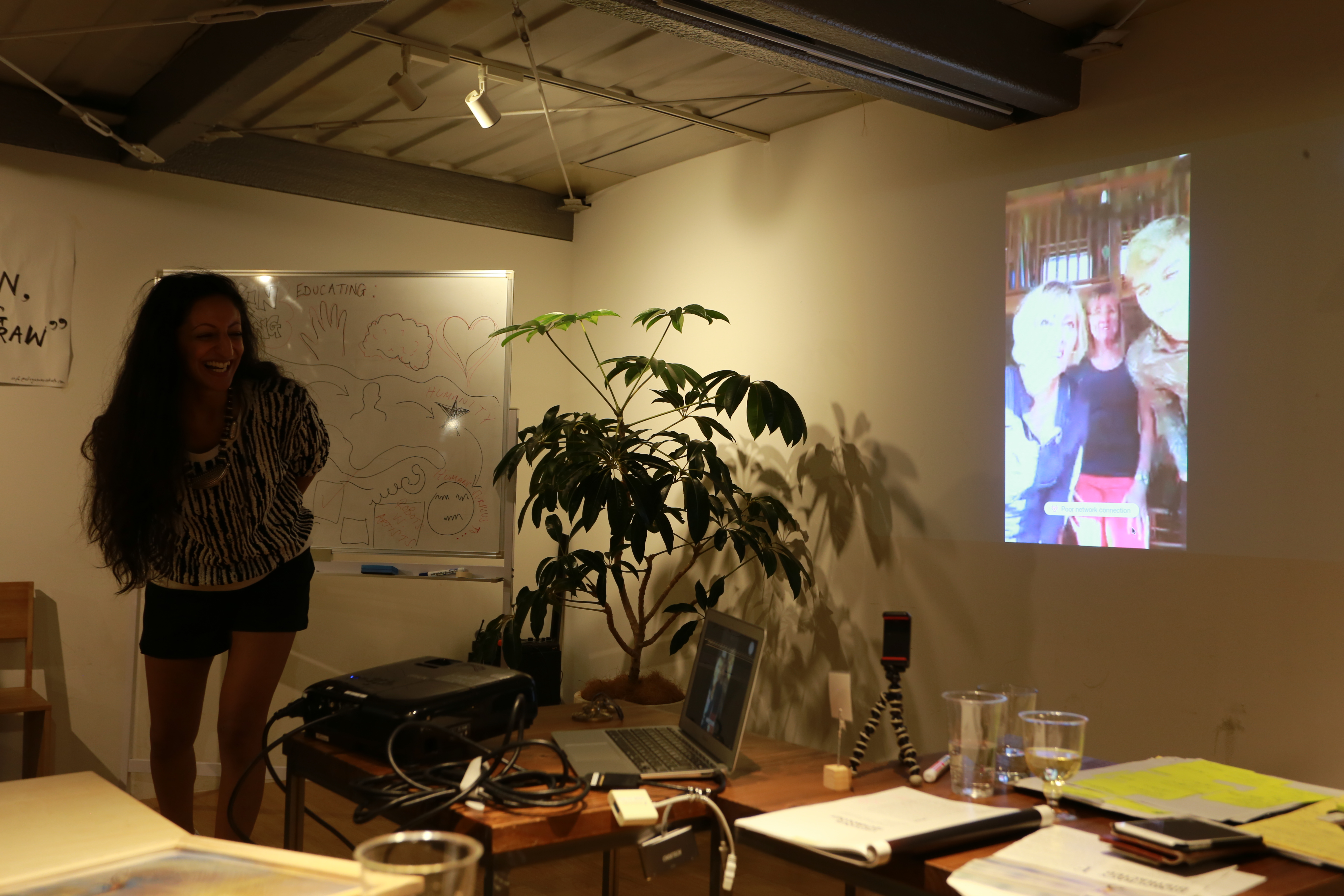 U.K.-based Artist & Ruskin Expert Hilary Baker FRSA
Hilary will be coming to Japan in 2019 for Ruskin in Japan events and is collaborating with Divya for this year's Big Draw Festival (October 28th 2018) – more information below!
Hilary also sent us charcoal made in the woodlands of Ruskin Land, Bewdley.  Thank you Hilary!
Here we are trying it out!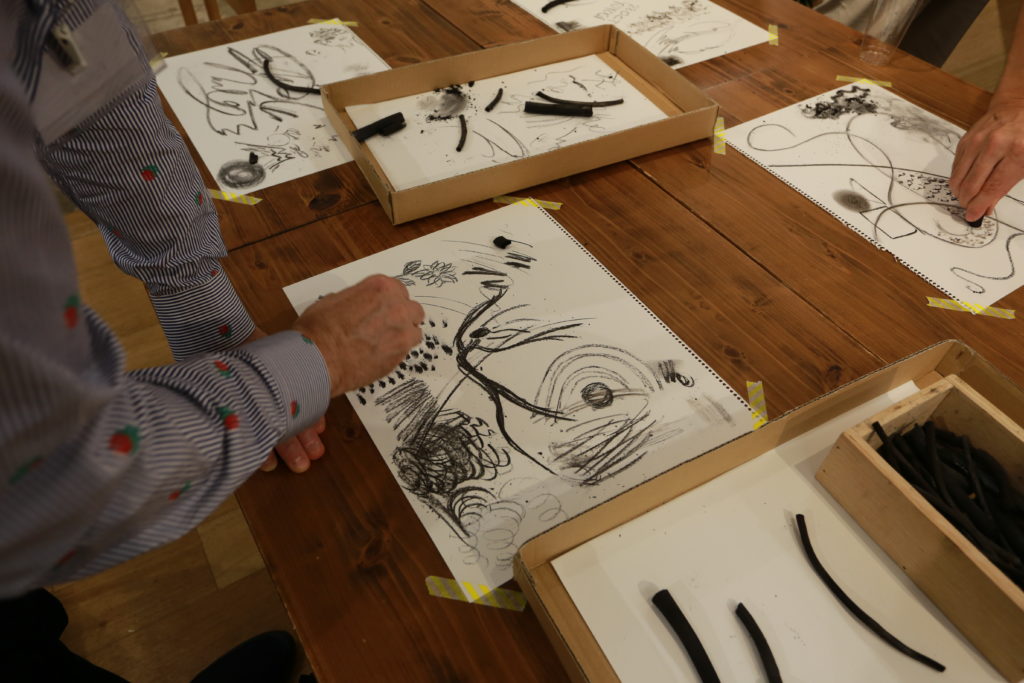 Drawing to learn. Not learning to draw.
"I believe that the sight is a more important thing than the drawing; and I would rather teach drawing that my pupils may learn to love Nature, than teach the looking at Nature that they may learn to draw."
– John Ruskin, The Elements Of Drawing
Skype Call Two!  Artist & Critic, Alexander Massouras, Paul Mellon Fellow & Leverhulme Fellow, Ruskin School of Art, Oxford
Are Artists Safe?
We discussed how art is an area which stands the least risk in this new AI and digitalised era.  What jobs are safe and what skills should we focus on?  This sparked some great questions and good discussion around the topic of teaching creativity in schools and preparing the younger generation for what lies ahead.
Wish we could've spoken for longer; thank you Alexander!
BBC Radio 4's Bringing Up Britain programme discussed this topic too and I'll leave a link to the podcast below, along with an interesting TED talk by Anthony Goldbloom called The Jobs We'll Lose To Machines & The Ones We Won't
In uncertain times, with many questions regarding human value in the age of AI, we can remain hopeful.
Imagination and expression, arguably our most precious assets, will shine a light on the path forward.
"What if a cyber brain could possibly… create a soul all by itself? And if it did, just what would be the importance of being human then?"
– Major Motoko Kusanagi, Ghost In The Shell
Often explored in popular culture, from Frankenstein to The Terminator, Orwell to Huxley, Blade Runner to The Matrix, we're fascinated by what exactly it is that makes us human.
And whether through films, books, music or paintings, I'd argue that the arts do two things above all: inspire independent inquiry and hope.
In any case, it seems that every generation faced with change naturally fears the unknown.
In recently watching an episode of Downton Abbey, we laughed when the Dowager Countess Violet Crawley (played by the brilliant Maggie Smith) cowers under an electric chandelier:
"First electricity, now telephones. Sometimes I feel as if I'm living in an H.G. Wells novel."
**************************************************
Divya Shared How She's Applying Ruskin's Ideas In Japan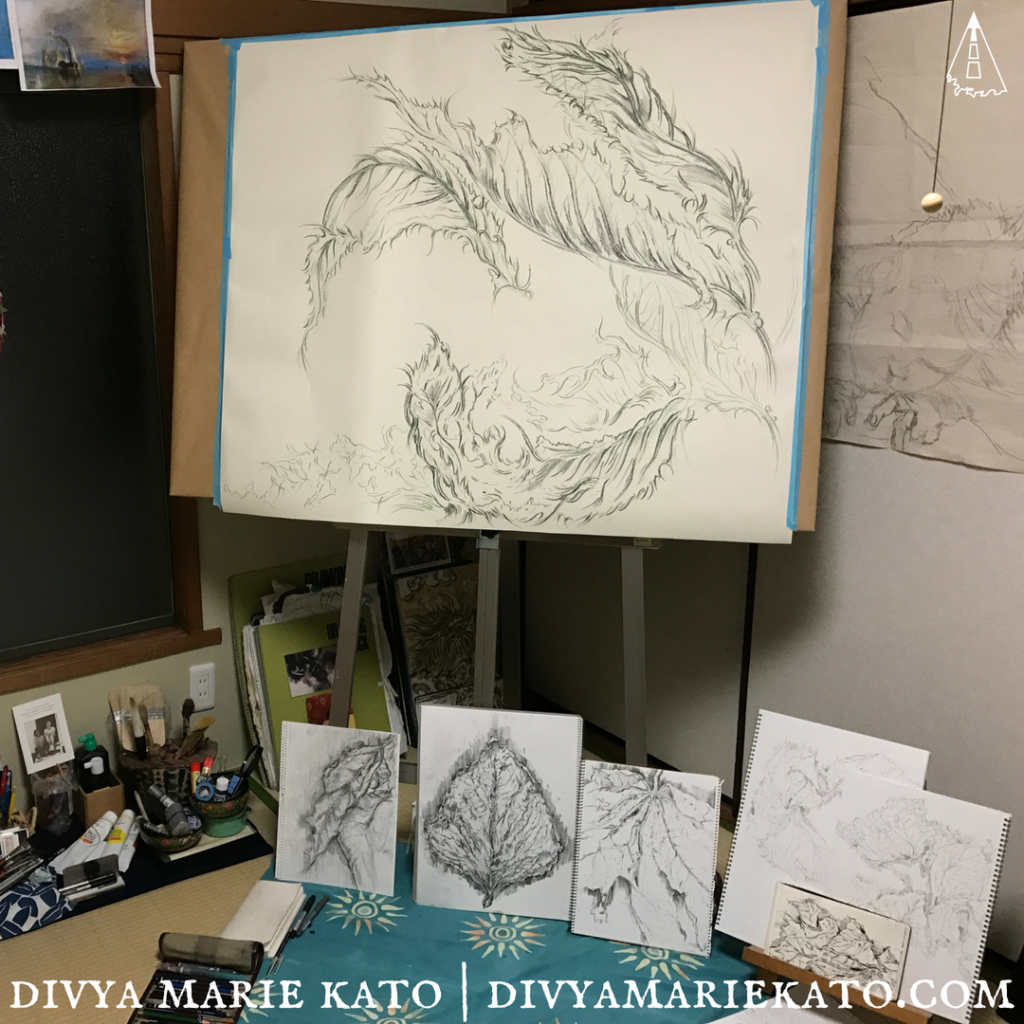 Through drawing projects inspired by Ruskin's idea:  "If you can paint one leaf, you can paint the World."
Especially concerning our relationship with the natural world: fostering independent inquiry through the language of drawing and finding value and purpose in our work.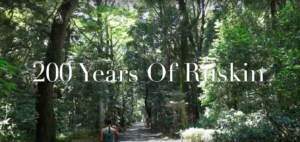 Together with artist and Ruskin expert, Hilary Baker and Ruskin Land, Divya's also organising a bilateral UK-Japan art event on October 28th 2018:
The Big Draw  (the world's largest drawing festival – for details click here)

********************************************************
In a short time frame, with minimum power point and maximum interactive participation,
we sought to engage our heads, hands and hearts in a lively conversation about lifelong learning and the value of being human in the age of AI.
And, I believe in doing so, we managed to bring Ruskin's ideas to life.  If he has been calling, I hope he enjoyed our response.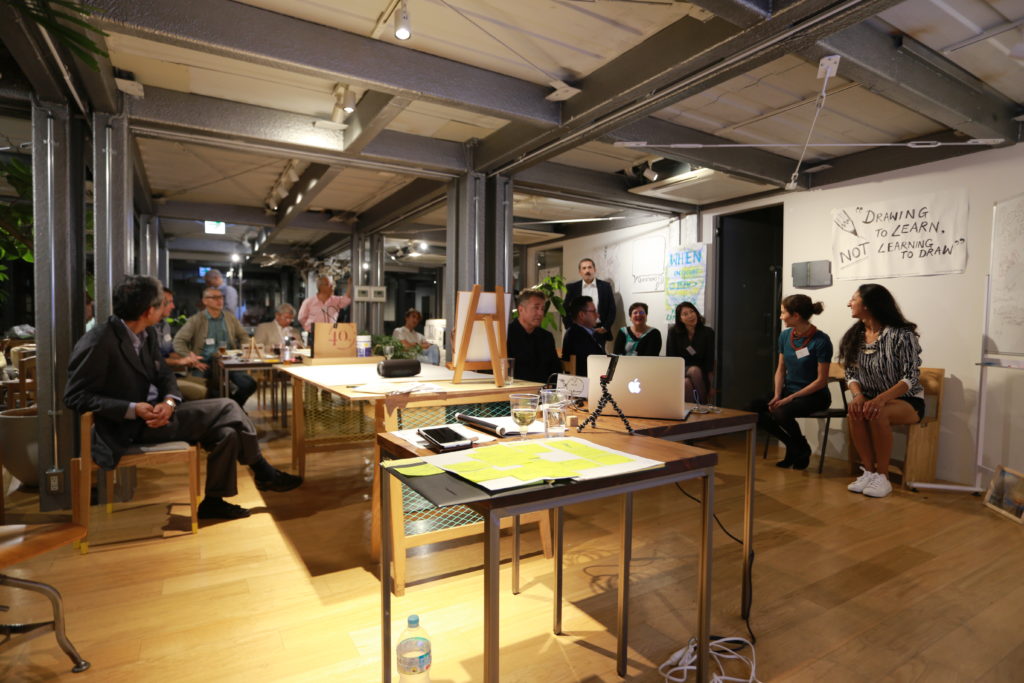 One more quote from Philippe Valdois FRSA :
"Montaigne encouraged us to "rub and polish our brains against other people's brains".
I would suggest that the RSA is one such place where we can get exposed to fearless and innovative minds and find or reinforce meaning in our own life."
A BIG THANK YOU to all of you who joined us for this event!
A rollercoaster of discussion, drawings and Skype calls which elicited passionate responses and questions about our future.  Special thanks to the RSA JFN team and our special guests, Hilary Baker and Alexander Massouras.
I believe the techy difficulties only served to highlight our human skills of imagination, ingenuity and on-the-spot thinking!
Links to all resources mentioned for you below.
Hope to see you all on October 28th for The Big Draw in Yoyogi Park!
All welcome!  Details Here
***************************************************
New To The RSA?  Come Find Out More About What We Do!
"Championing new ways to think, act and be, in response to the challenges of our times."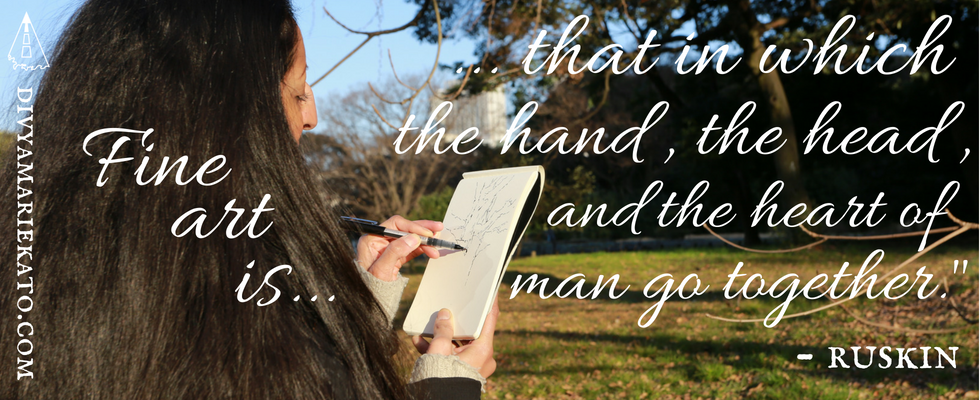 Celebrating 200 Years Of John Ruskin
Links & Resources:
(for something funny before you begin researching)  The State Of Eduction, Yes, Prime Minister, BBC
Article About The Big Draw Festival
The Big Draw Japan 2018 October 28th
Using Drawing At Work Article Here
The Ruskin Library Tokyo
Article About The Ruskin Library Tokyo
The Elements of Drawing:  John Ruskin's Teaching Collection, The Ashmolean 
Ruskin Land, Bewdley, U.K.
Artist & Critic Alexander Massouras
Artist & Ruskin Expert Hilary Baker
Ruskin Today Website 
RSA Website:  Creative Learning & Development Here | 21st Century Enlightenment Here | AI Research Here
Artist Divya Marie Kato's 200 Years Of Ruskin Project Page
Art For Hope Get Inspired Here
BBC Radio 4, In Our Time, John Ruskin:  Listen Here
"Ruskin: the most brilliant art critic of his age, perhaps the most brilliant that Britain has ever produced, but he was much more than that. A champion of Turner and an enemy of Whistler, he placed the study of art and architecture at the heart of a moral assault on Victorian life.
In the stone work of a Gothic cathedral, Ruskin saw all that was right about medieval society and all that was wrong about his own capitalist age.
But why was Ruskin so critical of his own time? What deep currents of thought infused his ideas? And how much does our thinking, about society, the environment, art and work owe to this unusual man?"
BBC Radio 4, Bringing Up Britain, Creative Kids:  Listen Here
What People In 1900 Thought The Year 2000 Would Look Like:  Article Here
Anthony GoldBloom TED Talk The Jobs We'll Lose To Machines & The Ones We Won't  Watch Here