COMMISSIONS, CLASSES & WORKSHOPS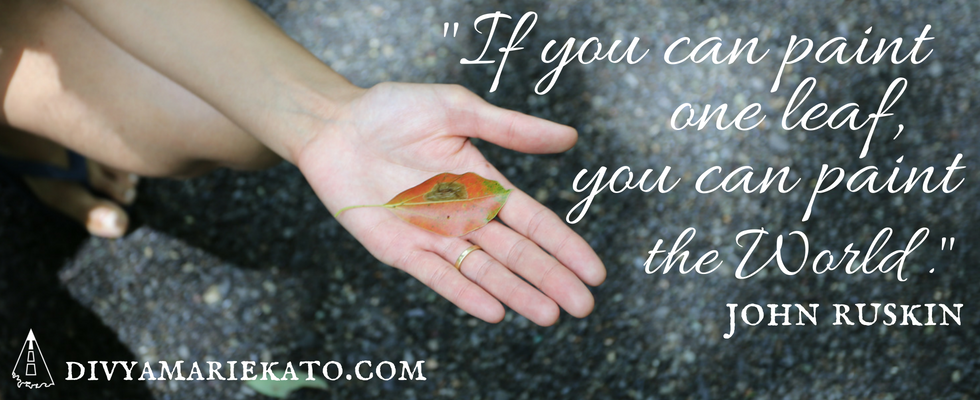 **********************************
Contact: info@divyamariekato.com (English & Japanese)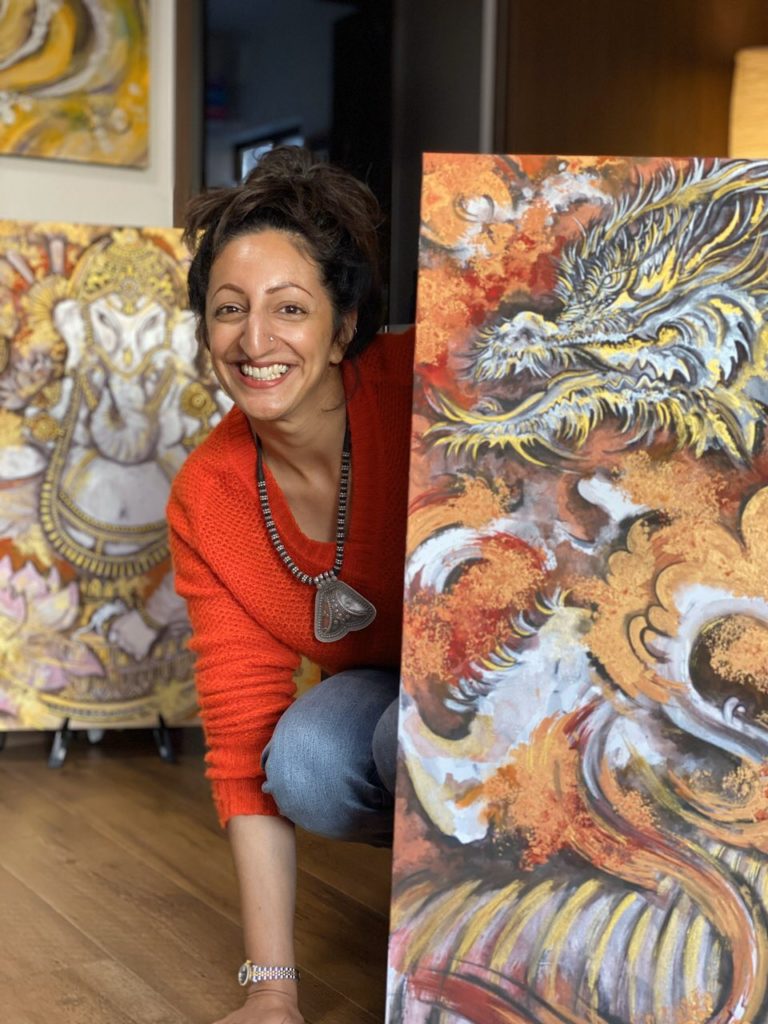 Art Commissions & Art Specialist (Schools)
Drawings, Paintings, Murals. Artist Educator (Experience: Preschool – University/Adult Education)
Drawing
I help people of all ages and abilities learn how to draw through my original programme, When In Doubt, Draw, in person, online and through our award-winning, flagship, community drawing event, The Big Draw Japan.  I facilitate corporate and community drawing workshops, including visual facilitation.  Together with my husband, we also run a Jolly Phonics English programme for children learning English in Japan.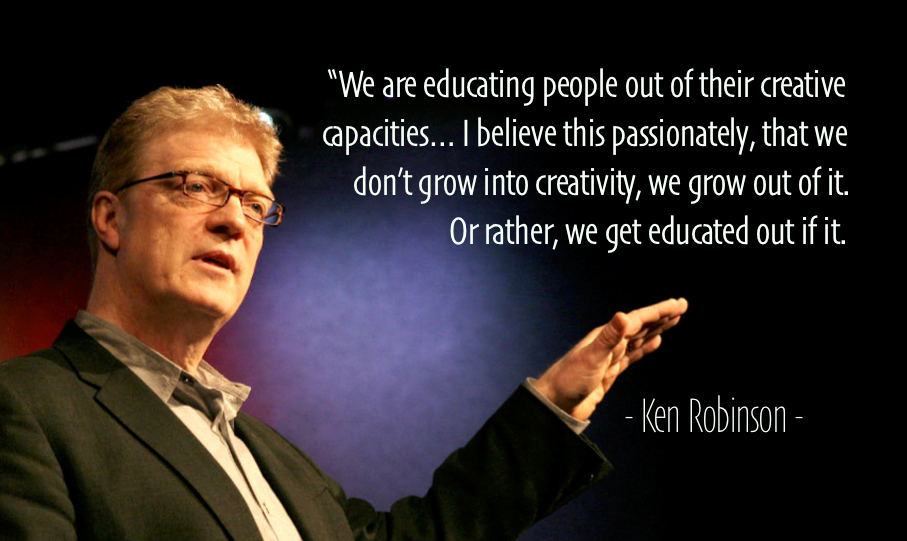 "I was curious about how drawing would help me with my doubt..I was scared to draw before, now I understand that every drawing has infinite possibilities…spending Friday afternoons with you has enriched my life!"
– Barbara
---
WORK WITH DIVYA 
Step 1.  Email:  info@divyamariekato.com  Classes?  Commission?  Workshop?  School?
Step 2.  Add info@divyamariekato.com to your address book and look out for an email from me
クラス&ワーショクップの詳細については、こちらをクリックして下さい。メールでのご質問は日本語でも対応可能です。 Email: info@divyamariekato.com  にご連絡下さい!

---
DRAWING CLASSES:
In Person At Atelier Kato Tokyo & Online
"If you're a beginner, Divya's guidance will help you lose the fear of drawing!.. I thought this was just an art class! It's so much more!"
ENQUIRIES:  info@divyamariekato.com
---
JOLLY PHONICS ENGLISH CLASSES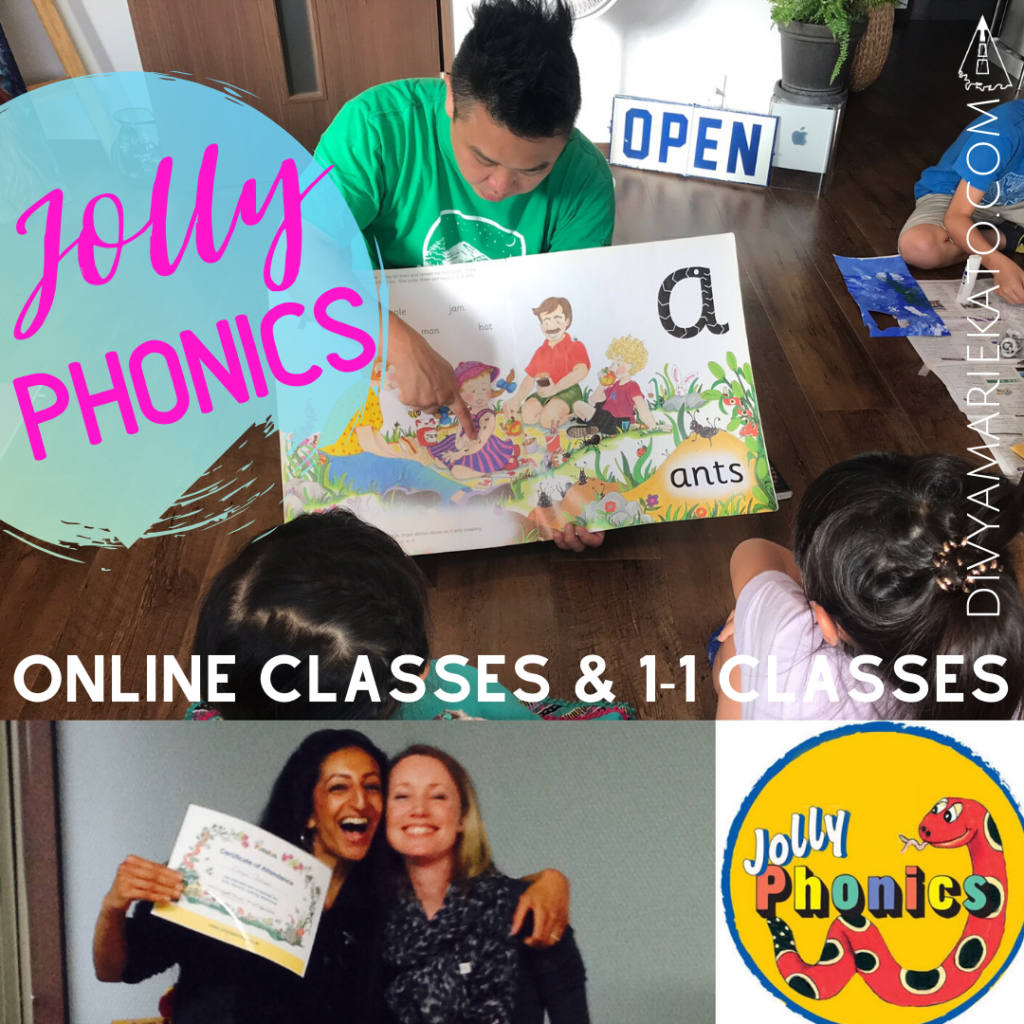 ************
ART FOR HOPE:  GIFT ART.  BRING HOPE.

Paintings funding humanitarian projects around the world.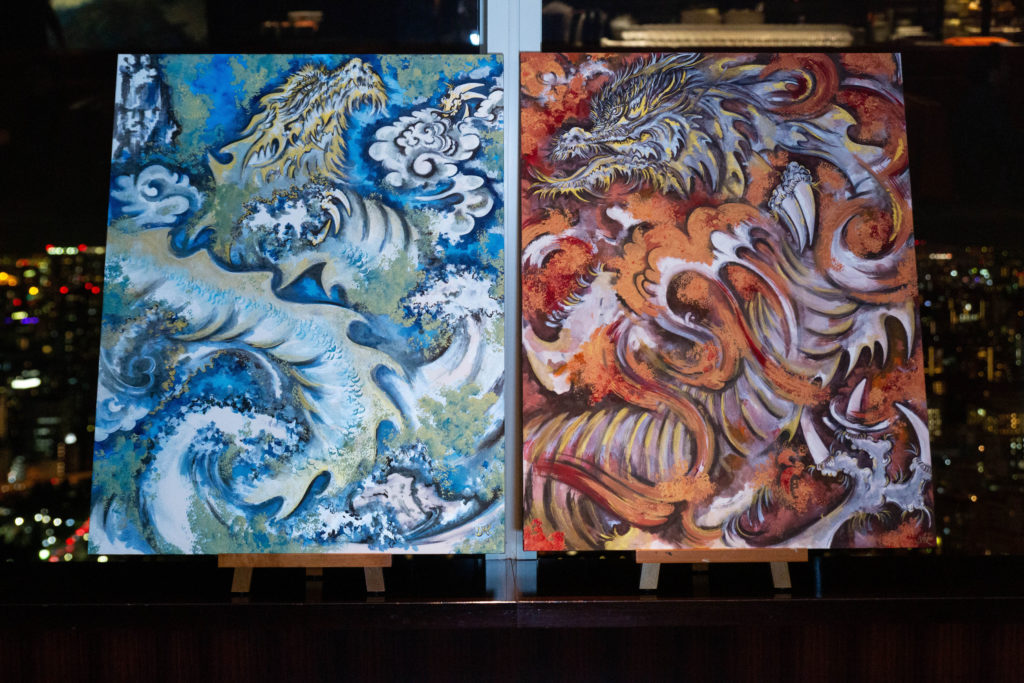 **************************
COMMISSIONS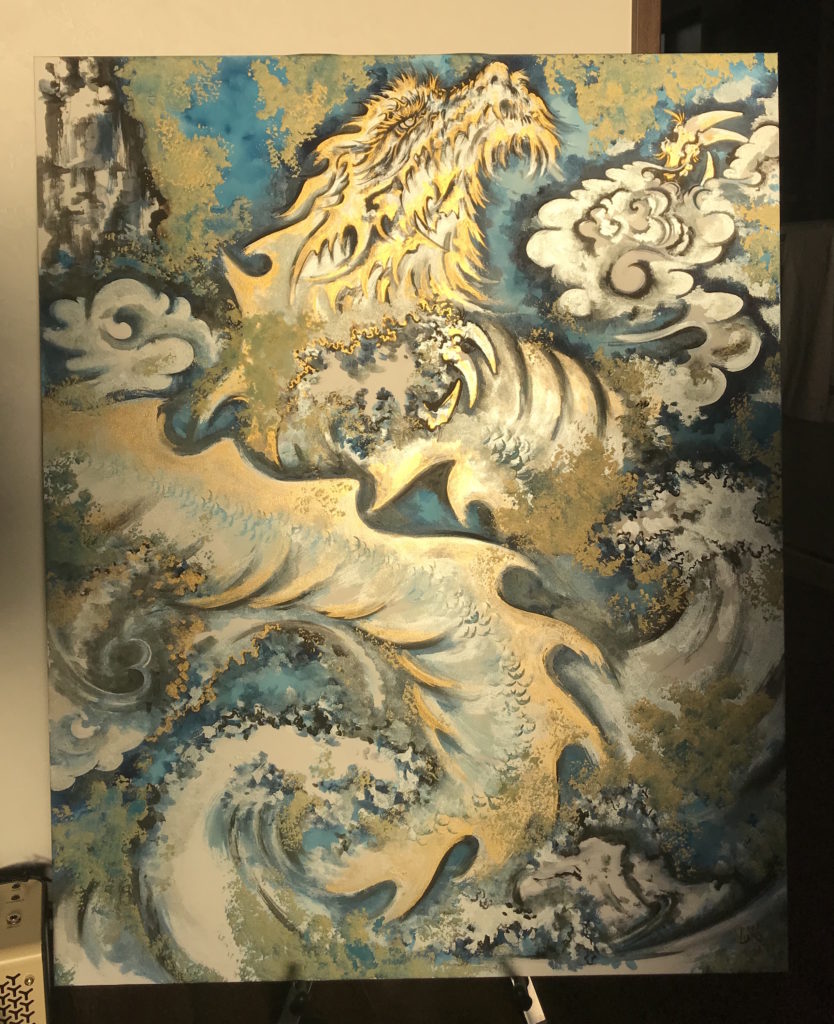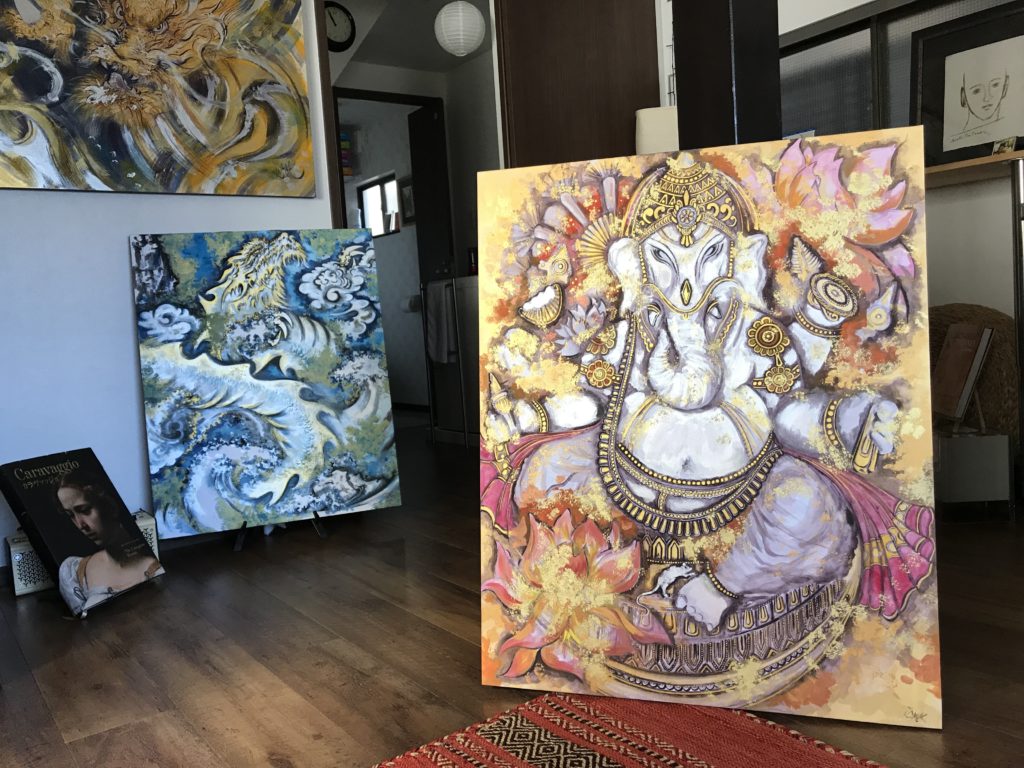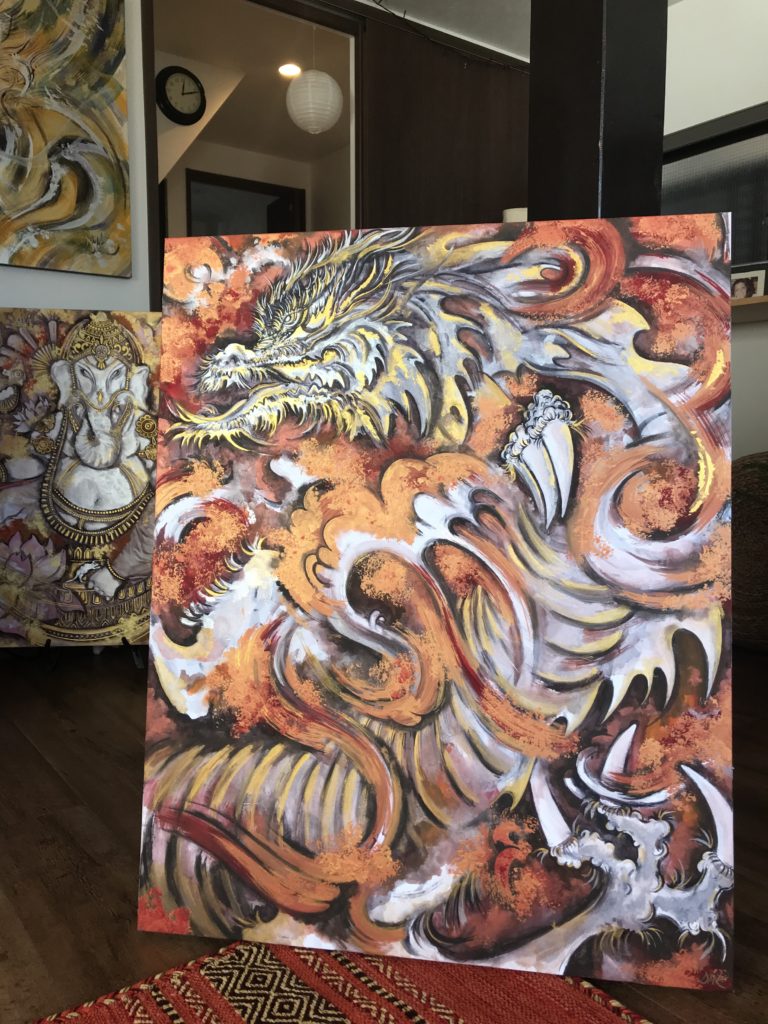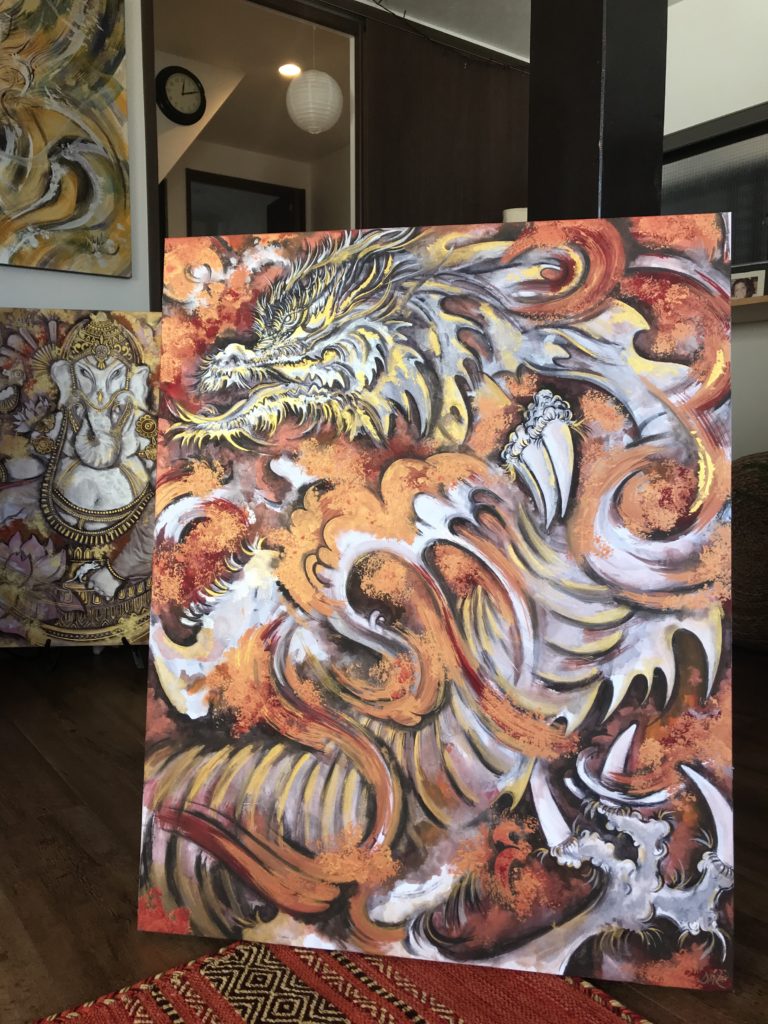 *****************
DRAWING WORKSHOPS:
Corporate | Community | Visual Facilitation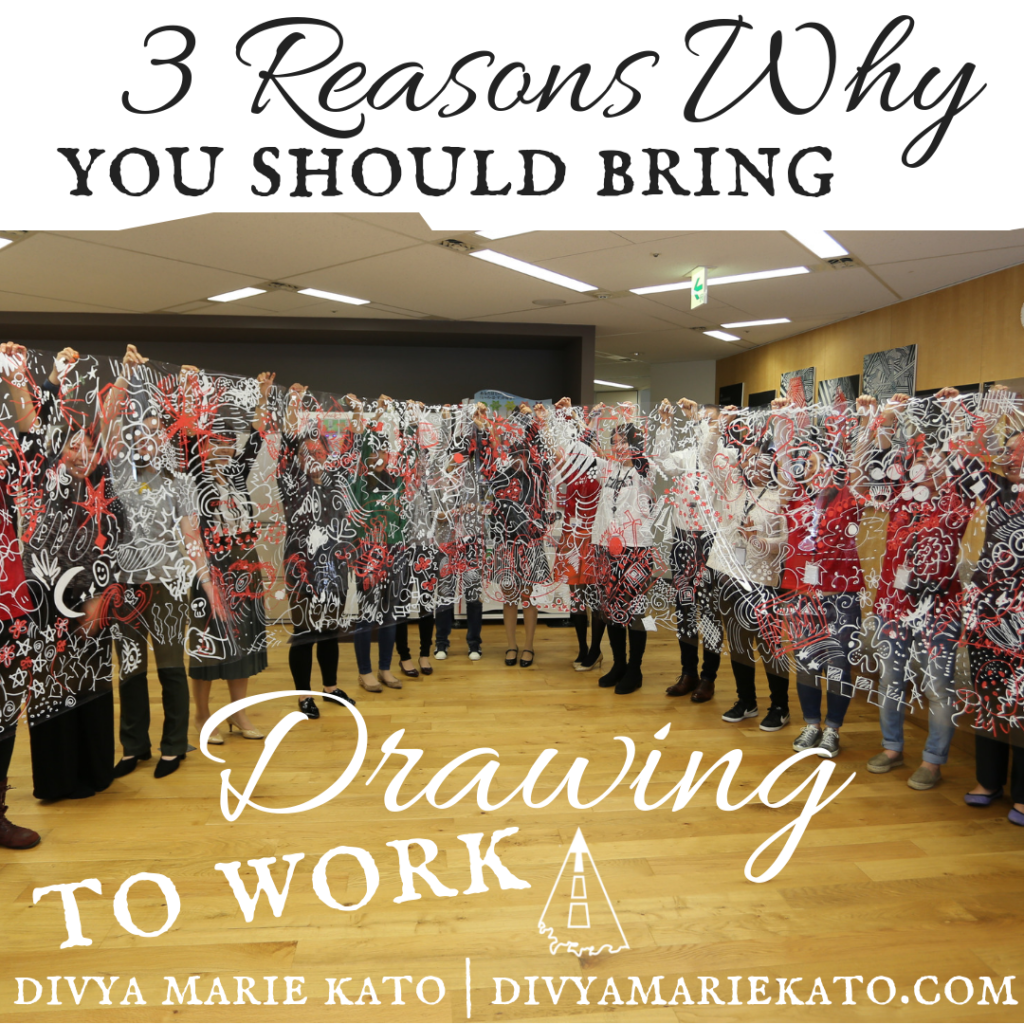 email for consultation:  info@divyamariekato.com
**************************
The Big Draw Japan Drawing Festival
The Big Draw Japan is our award winning, flagship, annual drawing event celebrating and championing ideas born from the scratch of pencil on paper and is part of the largest drawing festival in the world!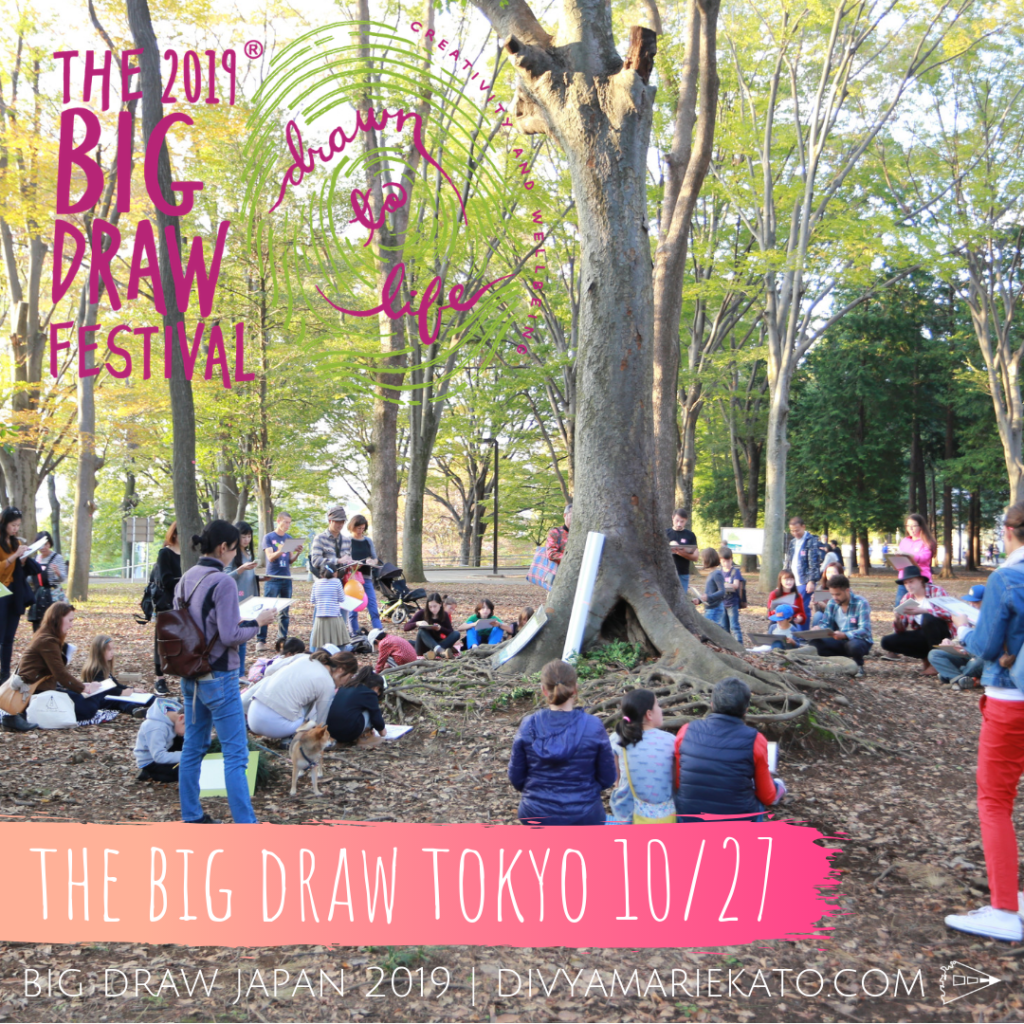 *** Big Draw 2020 ***
Due to current events, we'll not be conducting a Big Draw Japan this year as we think the best part about it is getting together to draw in person!
That said, we look forward to seeing you in 2021 when our newest arrival may be able to contribute a few scribbles too!
Mark your diaries and join our award-winning, flagship event in 2021 and be part of the world's biggest drawing festival here in Japan!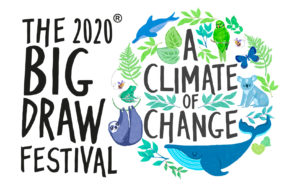 More Big Draw Japan Information
*******************************
SCHOOL ATELIERISTA:
Creating An Atelier & Art Support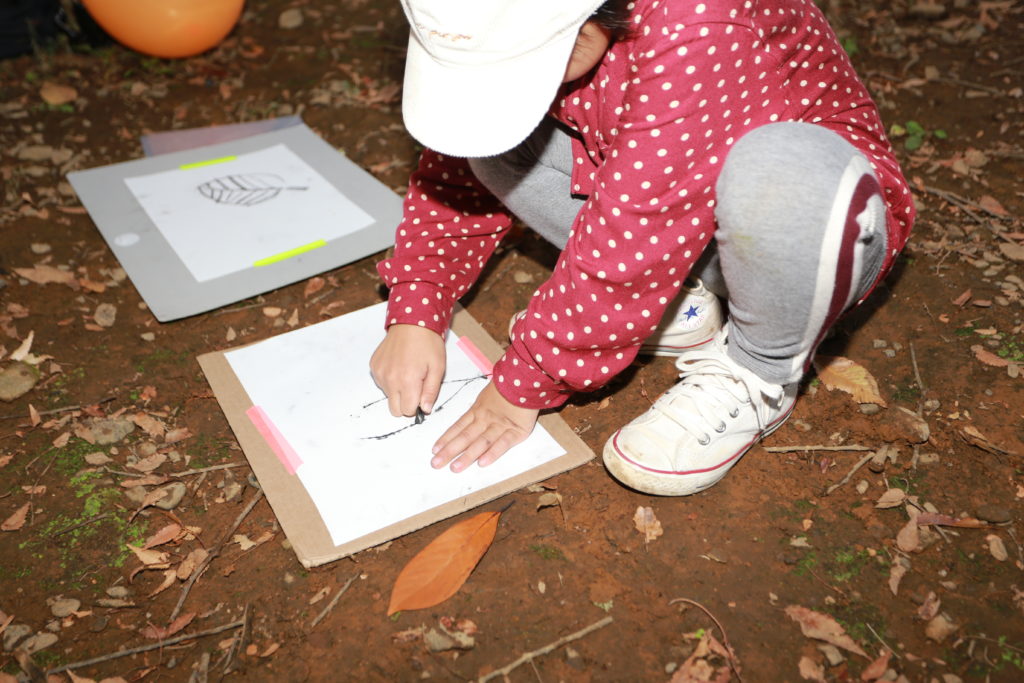 Email Divya For A Consultation:  info@divyamariekato.com
***********************************
COMMISSIONS:
Public & Private Collection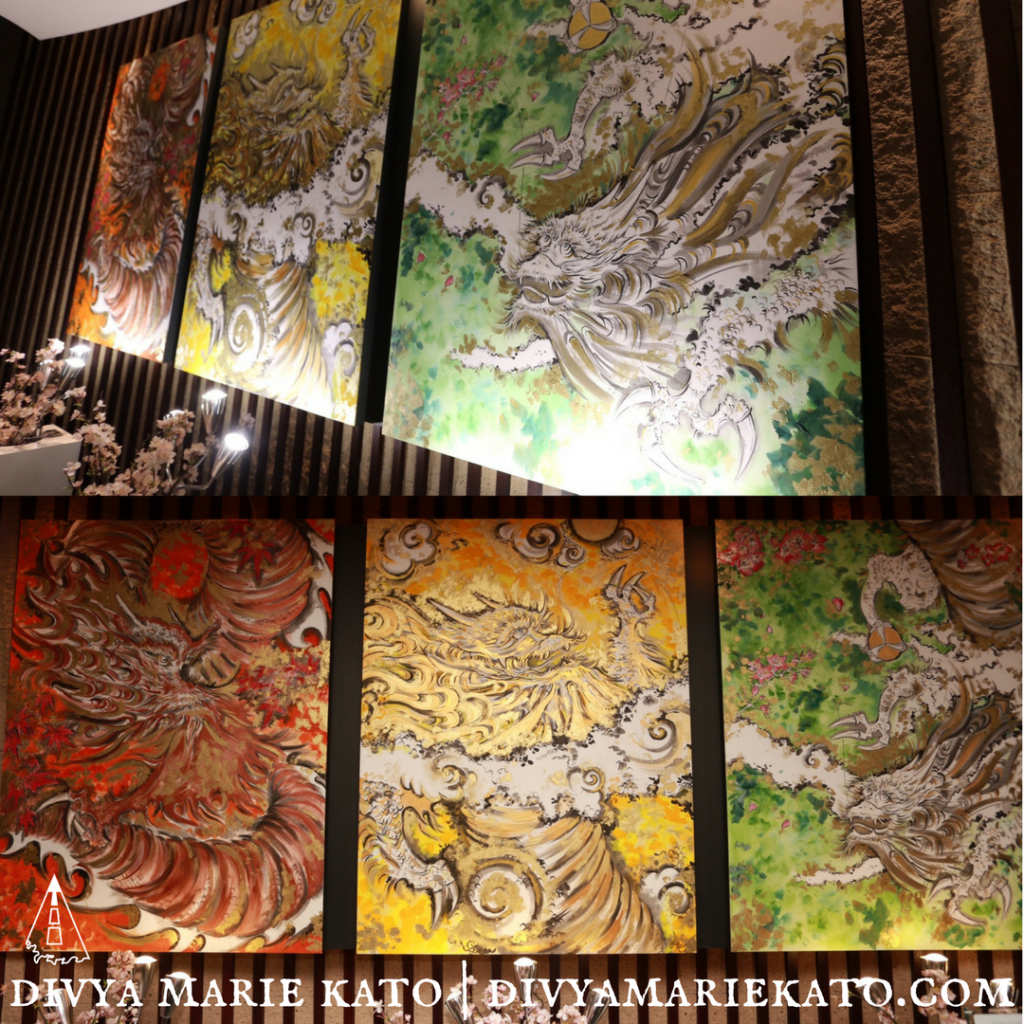 Murals, Paintings & Drawings:  info@divyamariekato.com
---
BOOK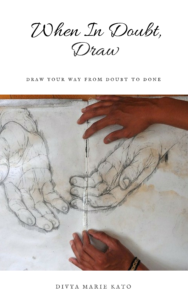 Divya's Forthcoming Book:  When In Doubt, Draw
*************************************************
DIVYA'S PORTFOLIO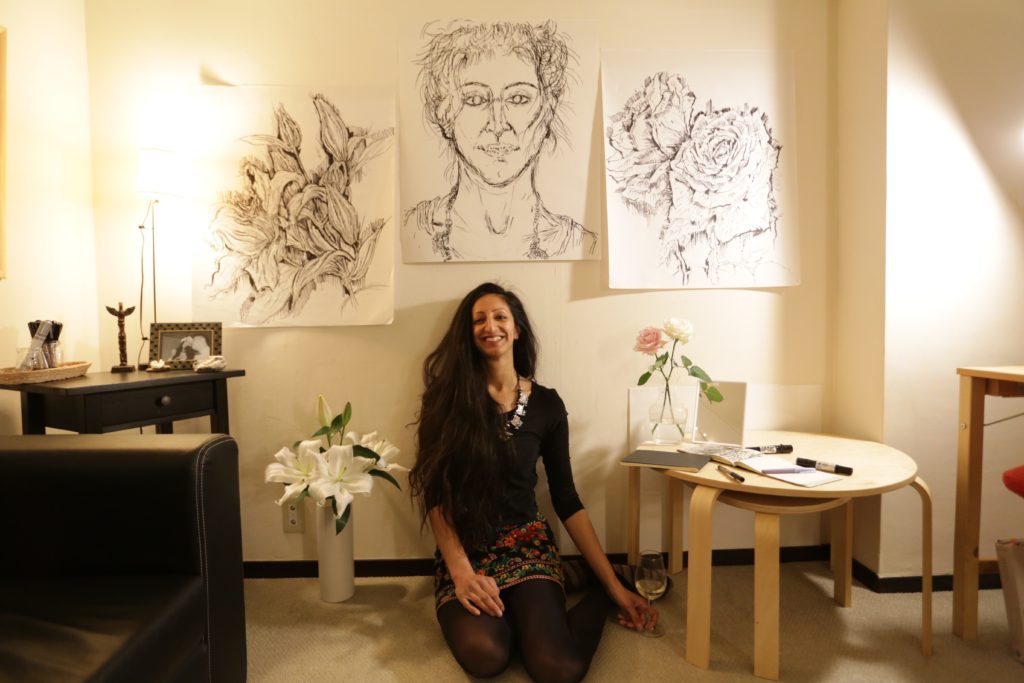 ************************************************
ART RETREATS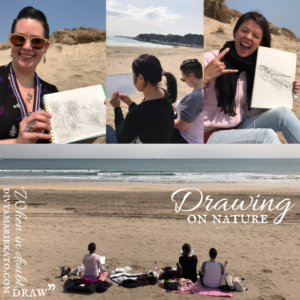 Seasonal Drawing Retreats, from the mountains to the sea.  Application Only.
Sign up to the DMK Newsletter to receive news of forthcoming retreats.
メールでのご質問は日本語でも対応可能です。 EMAIL: info@divyamariekato.com  にご連絡下さい!
---
---
I WANT YOU TO DRAW SOMETHING FOR ME
---
Portfolio:  Here
Dragon Commissions:  Here
---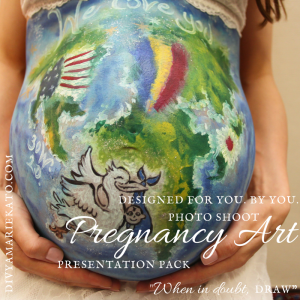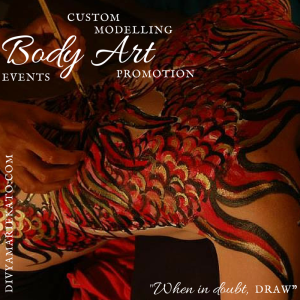 PREGNANCY & BODY ART
Details: hear from the Mamas and watch an incredible time lapse click here
---
******************************
DRIVEN TO DRAW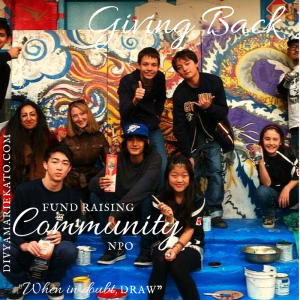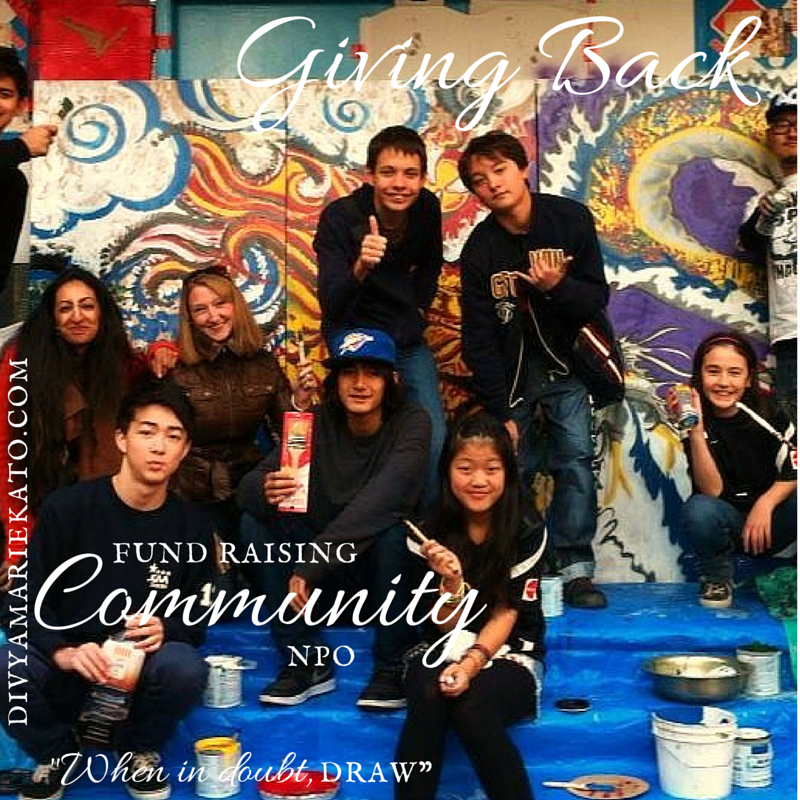 Dreaming Bigger All The Time.
Divya Marie Kato has been living and working in Japan now for over 13 years and is incredibly grateful for all the opportunities that have shaped her life here so far.
She's always happy to hear about projects where there are opportunities to give back to the community.
Currently supporting our parents, the community of RIJ (Refugees International Japan), FEW (For Empowering Women in Japan), Alam Aksara providing educational opportunities for children in Indonesia – a good start!
Thank you for your support.
As we dream bigger, our hopes of making a difference, to those both close to us as well as others around the world, are becoming real.
One drawing at a time.
Ever Draws, Team DMK x
---


---
---
Beginners are BEST
Take off the label 'drawing.'  Now the labels 'good' and 'bad'.  Now the bigger label 'creativity'.  And finally the mighty one 'art.'  What's left?
Just you and a blank page.
***************************
Drawing Helps Us Deal With The Tough Stuff.  And Own Our Story.

"We're getting a divorce", "It's an earthquake", "It's cancer", "He's not coming back",  "We should break up", "The house is being repossessed", "I'm moving to Japan", "We're bankrupt", "I'm addicted", "I don't love you anymore."
A few things from my story.
I've been drawing my whole life, although I never knew why other than this was my way of processing the world: to be with my thoughts and feelings, to understand and be able to express them.  Get my feelings out onto the page.
I started as most of us do; chubby fingers clutching chunky crayons.
Long before experience and education.  For me, this is why drawing's so important. It helps take us back and helps us work things out. Not from the outside. But from the inside.
A tool to explore ourselves and our place in the world.
I know we share so many of these stories and experience doubt on a daily basis.  The news.  That call.  The stuff that hit the fan this week.  Here's what to do when we don't know what to do.  Or what to say.  Drawing's something that's served me incredibly well in life and something I love to share.
---
We need both sides of our brain
"If we want the crisis we're in now to end well, we need to harness the entire intelligence of the human mind.

Not just the rational, analytical mind… the vast brilliance… that sages have been talking about since time out of mind.."
– Martha Beck, Coach & Author, TED Talk 2011
Until we raise the profile of creativity in education and society, as something innate to our species and integral to our development, we're raising adults who will suffer doubts and fears without sufficient tools to navigate them
---
Champions Of Drawing
"Once, when I was struggling with a book, I signed up for a drawing class, just to open up some other kind of creative channel within my mind. I can't draw very well, but that didn't matter…

…the important thing was that I was staying in communication with artistry at some level. I was fiddling with my own dials, trying to reach inspiration in any way possible.

Eventually, after enough drawing, the writing began to flow again…"
– Elizabeth Gilbert, Big Magic
"Stress is the biggest problem affecting our society today."   
–Deepak Chopra in conversation with Oprah Winfrey
"Play is an antidote to stress, and this is key because stress, in addition to being an enemy of productivity, can actually shut down the creative, inquisitive, exploratory parts of our brain. You know how it feels: you're stressed about work and suddenly everything starts going wrong. You can't find your keys, you bump into things more easily… I have seen play reverse these effects in my own children.

When they are stressed and things feel out of control, I have them draw.

When they do, the change is almost immediate. The stress melts away and their ability to explore is regained."
– Greg McKeown,  Essentialism
Sir Ken Robinson's TED Talk, Do Schools Kill Creativity?, remains the most widely watched in the world:
"We are educating people out of their creative capacities…I believe this passionately, that we don't grow into creativity, we grow out of it. Or rather, we get educated out of it."
Betty Edwards famously combined it with neurology in her classic book, Drawing on the Right Side of the Brain, and more recently, extolled the benefits of it in old age:
"What to do about growing old?  In an article in the New York Times, the author Gerald Marzorati suggests that one way to offset the feeling of growing old is to "Find something—something new, something difficult—to immerse yourself in and improve at."  The author cites growing evidence that learning and practicing a complicated skill can improve brain functions, especially memory.

Drawing fits Mr. Marzorati's recommendation for those who are aging to find a skill that can be endlessly learned and improved upon, no matter the age.

I can attest to that in my own work, Drawing on the Right Side of the Brain…I truly believe…it is an endless search. And, I should say, there is great pleasure, joy, and satisfaction in continuing to learn."
---
Maybe you believe you aren't creative or that you can't draw…
BUT, you secretly always wanted to draw or paint something incredible.  Maybe someone made a comment similar to this when you were a child – "Haha!  You can't even draw a moon!"
BUT, that little artist in you still wishes and dreams of creating. Maybe you even tried a few times and couldn't get your vision down on paper.
BUT, you'd like to try again with someone there to guide and cheer you on.
---
DRAW YOUR WAY FROM DOUBT TO DONE
Stuck to Sparks:  Discoveries, Possibilities, Ways To Move Forward
Seeking to Connection:  Clarity, Purpose, Meaning
Stressed to Source:  Calm, Presence, Processing Your Story
---