"The teaching of Art… is the teaching of all things."  – John Ruskin, 1819-1900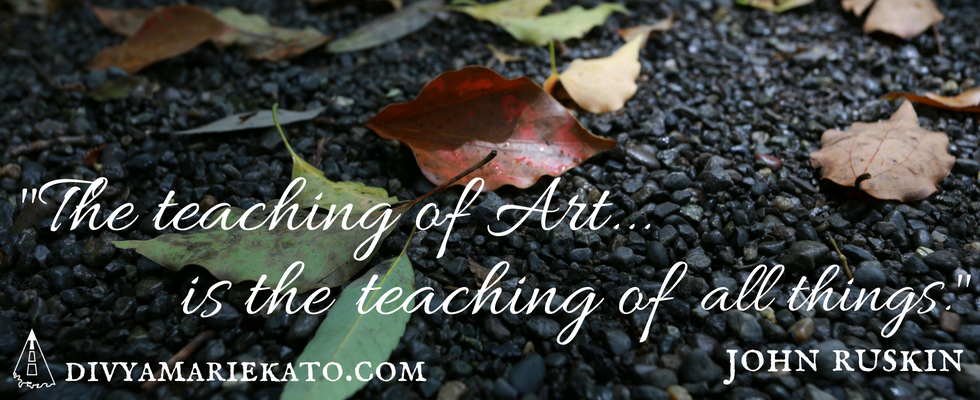 ---
Welcome
Divya Marie Kato FRSA, CEO Atelier Kato Tokyo, Paris-born, London-raised, Tokyo-based, British Indian Fine Artist and Art Teacher working in Japan since 2005.
20+ years experience: fine art drawing, painting, commissioned art, art education, workshop facilitation and collaborative, cross-culture art projects.
Fellow of The Royal Society of Arts, Companion of The Guild of St. George, Founder of the When In Doubt, Draw drawing programme and the award winning Big Draw Japan drawing festival.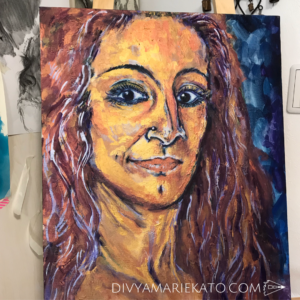 Passionate advocate for art education, visual literacy, art therapy and collaborative, cross-cultural art projects that strengthen ties between countries and cultures.
Portfolio:  ANA InterContinental Tokyo, ELLE, The Indian Express, the Royal Society of Arts (RSA), the Curlew Nature Journal, BCCJ (British Chamber of Commerce Japan), Metropolis, Tokyo Families, CCCJ (Canadian Chamber of Commerce Japan), Tokyo Weekender, FEW (For Empowering Women in Japan), ADOBE Japan, LUSH Japan, Refugees International Japan, Habitat For Humanity, TEDx.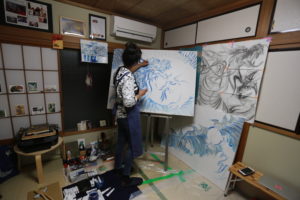 "Go where there be dragons."
Divya's first encounter with dragons was when she arrived in Japan, in the World Heritage area of Nikko, Tochigi.
Japan's master painters saw these elusive, revered creatures in thundering waterfalls, misty mountains and raging typhoons and they presented an ongoing challenge she could not refuse: an invitation to explore wild places and bring them back.
In these rapidly changing times of new technology, digitalization and disruption, the enduring myths that surround dragons testify to our most innovative, hopeful and human gift: the power of imagination.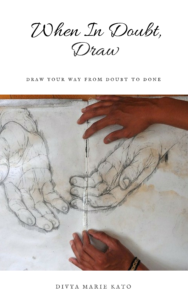 You're invited to read the introduction to Divya's forthcoming book, When In Doubt, Draw, by clicking here
Trained under the artist, Sasha Leech, and following her graduation in Fine Arts, Divya initially came to Japan in 2005 to study the traditional arts.
Tokyo's now home, where Divya continues to paint and teach in her drawing school, Atelier Kato Tokyo and share drawing with others around the world via corporate and community workshops and her online drawing school.
Over 20 years of personal practice and hands on experience.
Divya's flagship drawing event in Tokyo is The Big Draw Japan (The Big Draw is the world's largest drawing festival) championing and celebrating ideas born from the scratch of pencil on paper. She looks forward to growing this event year by year and connecting Japan with more participating countries in the future.
Welcome.  Everything you'll find here is about how art and the simple act of drawing transforms lives.

******************************************
Divya's passion for art as a path to self-transformation, based on her own hard-won wisdom through experience, will inspire even the most artistically-challenged among us to pick up a crayon and explore the magic of the blank page. What a gift to give to yourself or another. When in doubt, Divya!
–  Leza Lowitz, Best-selling author and owner, Sun and Moon Yoga, Tokyo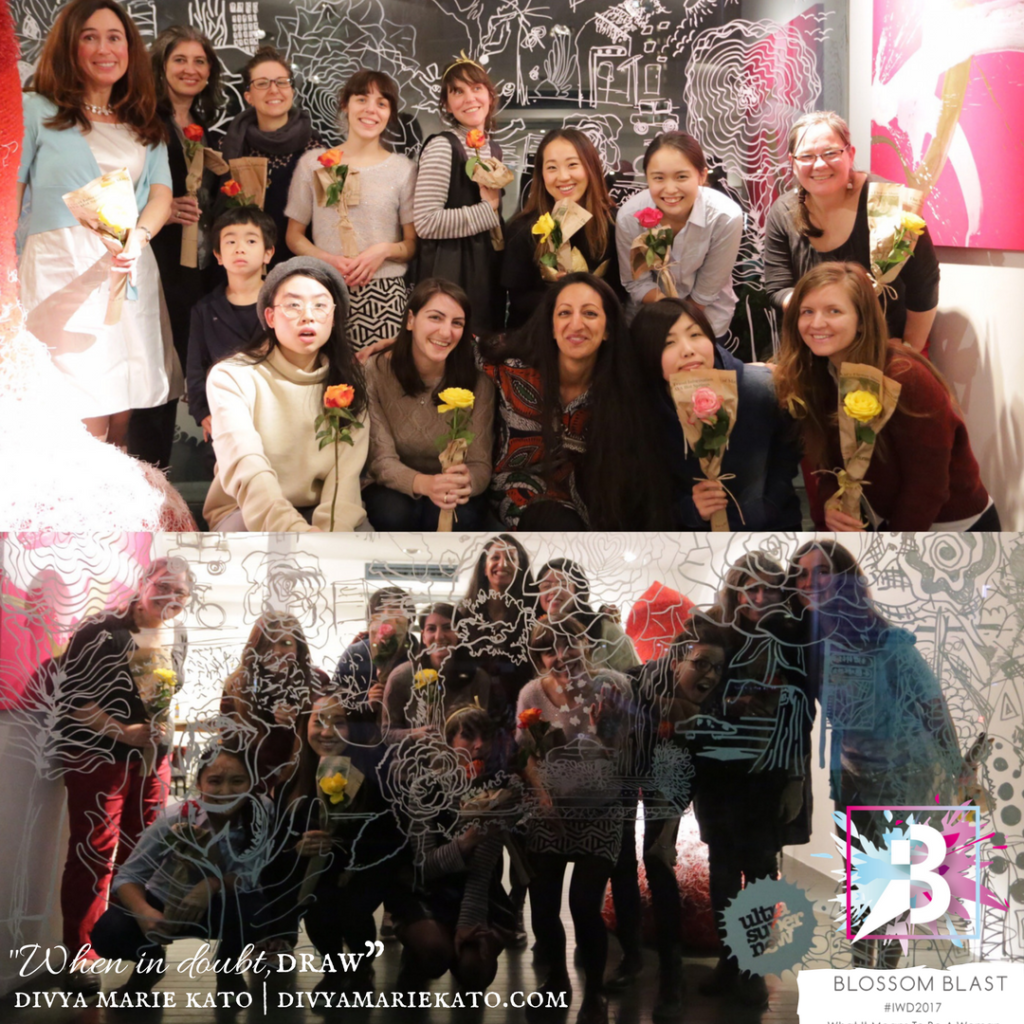 ---

Why Draw?  |  Watch The Big Draw Video Here
**************************************
COMMISSIONS
Divya's a self-represented artist and accepts clients on the strength of their ideas to inspire the world for the better.
Inquire about availability:  info@divyamariekato.com
*************************************
DRAWING CLASSES & WORKSHOPS
Read On
****************************************
As adults, we often lose sight of our creativity:
Draw as a kid, but left it behind?
Artist in the family?
Always wanted to draw, but think you're not good enough?
Heard all these great things about creativity and how it helps you release stress, feel inspired, problem solve, spark ideas, feel happier…
 But don't know where to begin?
You're in the right place!
***********************
START DRAWING
With Divya's free beginner guide to drawing: A handcrafted, 22 page e-book, made by me, for you.  
"I was curious about how drawing would help me with my doubt…I was scared to draw before, now I understand that every drawing has infinite possibilities!"
– Barbara
---
---
WHAT YOU'LL GET:
A beautiful, handmade 22 page e-book straight to your inbox
Learn how to approach the blank page
Learn how to see differently
Step 1 & my top tip for drawing 
Practice Exercises
Drawing Superpowers
An Inspiring Short Film: Drawing For Stories
********************************************************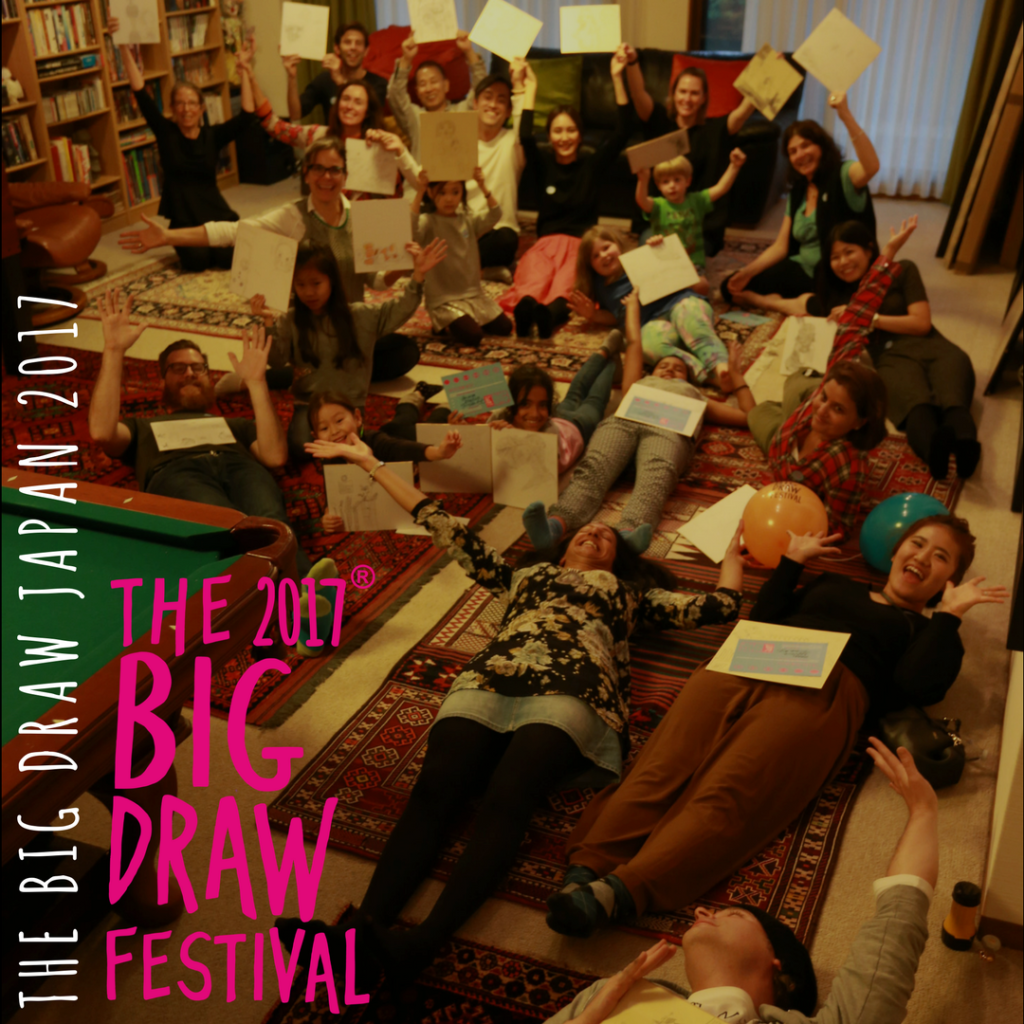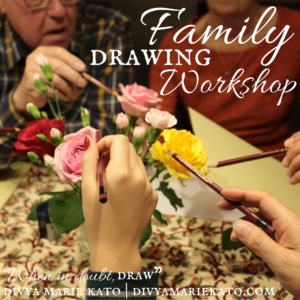 Through Drawing We:
Reconnect to ourselves 
Feel inspired
Discover new things
Release stress
Have fun!
****************************
Our species have been drawing since the dawn of time.
Most of us drew as children.
The power of drawing has a lot more to it than many would believe.
And I'm here to make it as easy and accessible as possible!
***************************************
---
"My art teacher Divya taught me so much! My door of happiness opened thanks to her lesson.  
It's more than just drawing. It's magic!!! It's totally worth experiencing this new world. "  
– Megumi Hagiuda, Founder, Afrika Rose
**************************
"Dear Divya, thank you for teaching me about drawing!  I've learned a lot from "When in doubt, draw!"
I had mixed feelings about drawing, but now I see the possibilities of creating a piece of art by looking at nature and persevering with my work.
Spending Friday afternoons with you has enriched my life!" – Barbara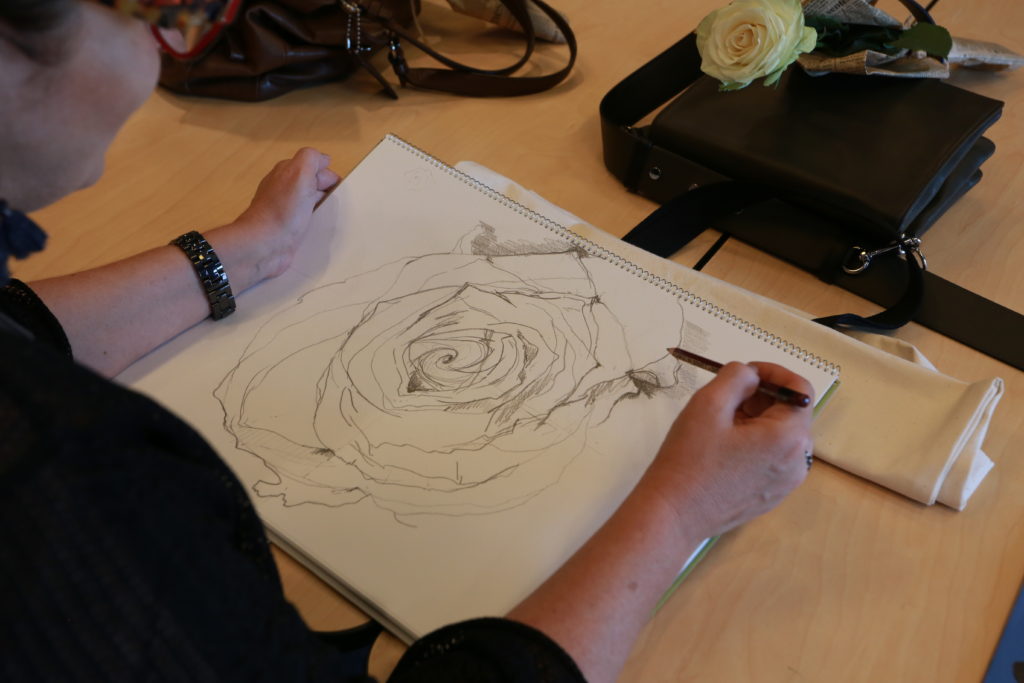 "I've always loved being creative and felt I couldn't draw.
I feel drawing is a connection for ideas to become reality.  This class, the drawing, communicating has been great for my confidence and helped me to focus and see what I can achieve."  – Henna
*******************************************************
It's a unique gift that's experienced in unforgettable, surprising and remarkable ways.  
It's the language before words.  
From "I used to draw…" to "I became more brave…it was so much fun!
I'll definitely recommend this class to my friends!"
From "I want to draw again…" to "I'm more open minded, I want to draw more, I'm more creative and I enjoy life even more –
I want to continue my art journey!"  – Fumi & Alicia
---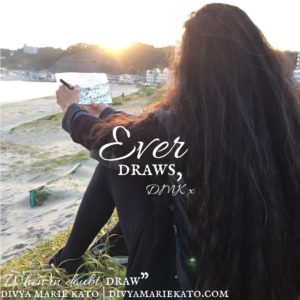 Hi I'm Divya
I'm a Tokyo-based, Paris-born, London-raised, British Indian artist, art teacher and CEO of Atelier Kato Tokyo.  When not painting, I'm helping people reignite creativity through drawing.
I've been drawing my whole life: since being a child and not having words to express my feelings, to growing up and being in situations I couldn't control, to figuring out what I wanted from life, to creating a life where I now live in Japan.
Drawing has always helped me digest daily life and through sharing drawing with others, from children to the elderly and from classes to community projects, I've learned even more about what it has the power to do.
My portfolio is colourful and diverse. 
I host workshops with grass roots organisations, am commissioned to highlight issues through creative events or by hotels to create paintings for restaurants and public spaces, take part in creative community aid work,  host creative empowerment workshops, design curriculum to inspire confidence and belonging in international students and raise money for community events.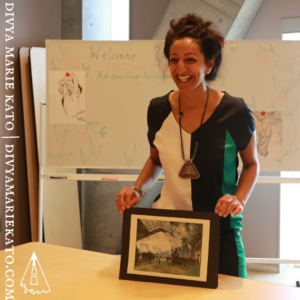 Years of experience teaching within the international school environment, have familiarised me with what's good and what's not so good about our education system.
Being raised around the world, has made me into someone who lights up around others.
My classes and workshops are for all ages, abilities and walks of life.
I've coached preschoolers to adults and have held countless live painting events, community events, classes and workshops.
Sharing drawing's my life's work and what I do best.
(Writing a book about it too.  You can read the intro chapter here)
Why?  I love the light up moments.  Faces that light up in recognition of what they've made.

 Been a while?  Believe you can't?  
The biggest renewable resource available to us, is one that doesn't get given enough attention at school or at work.
From idea sparking to stress relief, team building to highlighting important issues, discovering purpose, motivation and daily joy –
Creativity is the one thing that no one can take from you and the one thing that only increases the more the you use it.
Pick up a pencil. Start and see. I'll show you how.
*****************************************
SIGN UP: To receive your free When In Doubt, Draw Beginner Guide To Drawing e-book and DMK news
JOIN US:  Head here for classes and workshops
COMMISSIONS:  See Divya's Portfolio Here
CONTACT US: info@divyamariekato.com
STAY IN TOUCH:  Instagram
---
info@divyamariekato.com