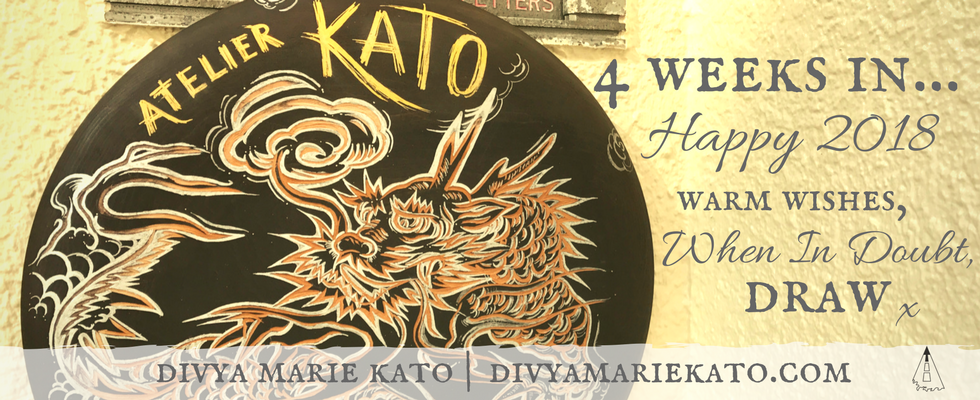 Almost a month into 2018 and waking up to snow falling in Tokyo with much to be grateful for.
To all of our friends and students, thank you for all of your encouragement and support over the past six years.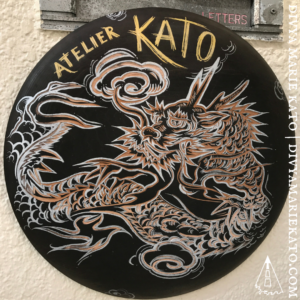 We're thrilled to announce the opening of Atelier KATO, our first atelier in Tokyo, this January 2018 and look forward to welcoming you to the new home and HQ of When In Doubt, Draw.
Location:  Atelier KATO is centrally located in Yoyogi.
Drawing Classes:  Winter Term January 8th – March 31st 2018
Workshops, Events, Commissions & Enquiries:  info@divyamariekato.com
Partner Spotlight Article for FEW (For Empowering Women in Japan)
Featured Partner Spotlight
I recently wrote an article for FEW (For Empowering Women in Japan) about how my childhood dream of being an artist led me to Japan, 12 years ago, where I strive to empower people through art, creativity and the simple act of drawing.  Article Here
Our second big announcement (and video) has to do with some rather large beasties…
Dragon Commission, Karin Restaurant, ANA Intercontinental
My latest commission for ANA Intercontinental Tokyo opens February 2018 to coincide with Chinese New Year celebrations taking place in their renowned Chinese restaurant, Karin.
The triptych will feature dragons inspired by 2018's animal – the dog – with a twist that runs into the heart of Karin's philosophy.
A commission that's brought me full circle to my early days in Japan, when all I did was dragons!  Wee snippet from my diary below.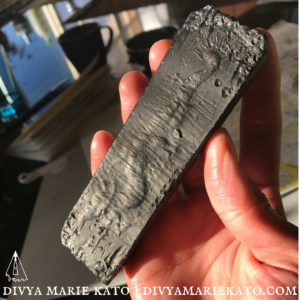 Curious about what goes into creating a piece?
For a sneak peek into process…
To follow the story as it unfolds, keep in touch via DMK Instagram:
Divya's Drawings & Follow The Commission Here
**********************

Lessons For Year Of The Dog
Our theme for 2018?  Eat, sleep, play, repeat.
It really is so simple, incredibly hard to do in a fast paced, attention grabbing world, but the most important thing I learned from my new, four-legged friends, Doris and Lucy.
Life, working as well as personal, is made all the better by paying close attention to these three, simple things.
Thank you Doris and Lucy, for the lessons, the cuddles, helping me out with lots and lots of modelling and for reminding us that all we have is now, now, NOW!
Speaking of slowing down, this radio show really cheered me up!  The Power Of Sloth
Ideas For Challenges In The New Year?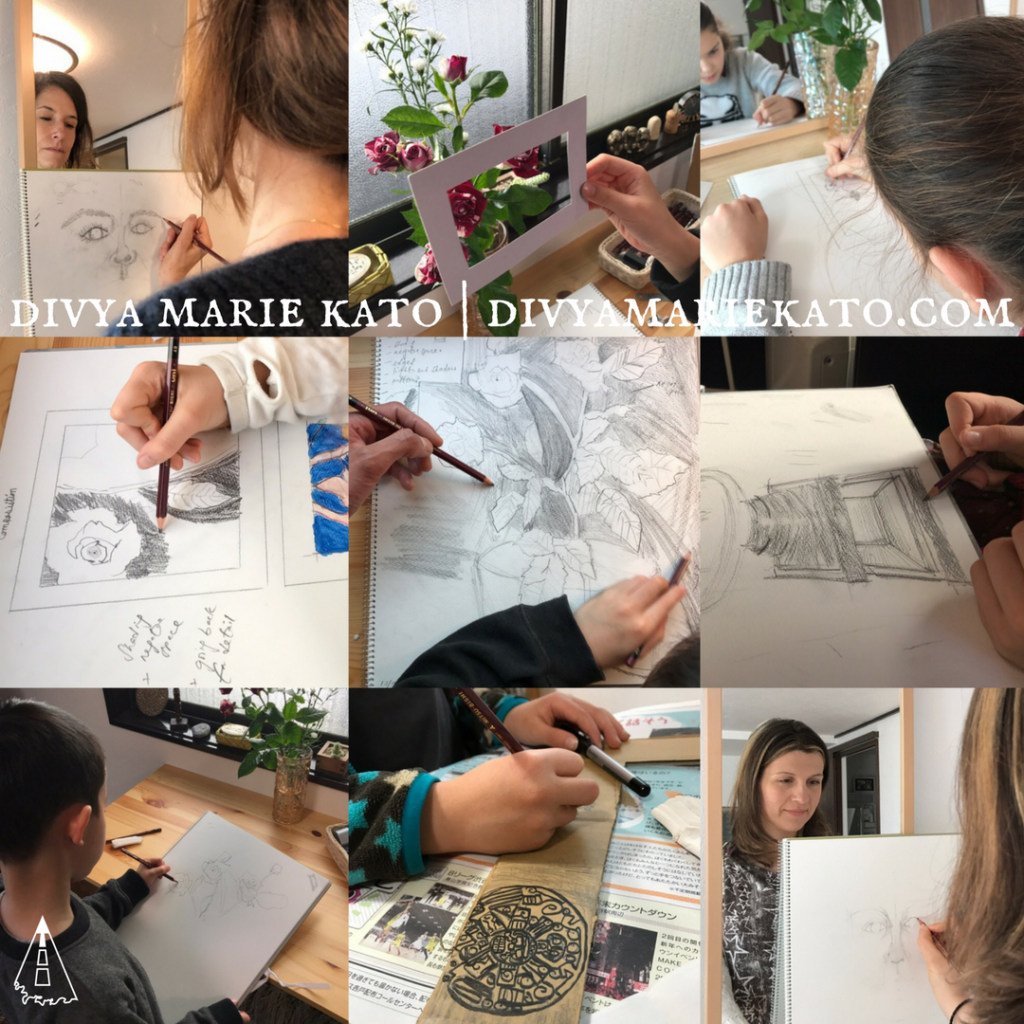 A special shout out and thank you to Mori-san – my accountant angel and a big part of our team! – for featuring me in your recent newsletter.
Mori-san is a lifelong learner and is always taking up new challenges – marathons and all!
Mori-san:
"I have three challenges in 2018.  One of them is attending a drawing course named When In Doubt, Draw… Honestly speaking, drawing a picture has always been kept far aside in my life since graduation from junior high school.  However, now I have decided to join the course, being impressed by her deep insights into life and art.  I believe it should be a big opportunity for me to find something new…
Once I complete the course, I would like to share what I find in it."
Friends in Tokyo, if you're looking for an accountant, look no further!  MORI Tax Consulting
Atelier KATO looks forward to welcoming you Mori-san!
*******************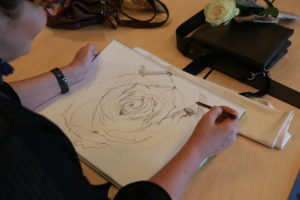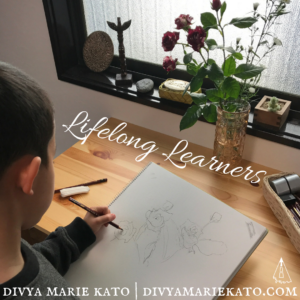 Know someone who still dreams of drawing or painting?
*******************
Draw when you were younger, but left it behind?
Always wanted to draw, but feel you're not good enough?
Learn more about my drawing classes here
Classes open to all ages and abilities.
Or have a listen to my interview on the Guy Perryman Show here – friends in Tokyo, Guy's show is the way to wake up!
***********************************************************************
When In Doubt, Draw. Divya's Unique 5 Part Drawing Package.
All the tools, techniques and team you need to be able to draw on your own and in your own style.
Watch Video Here | Download Course Flyer Here
One Sketchbook + One Pencil = A whole world of possibilities.
info@divyamariekato.com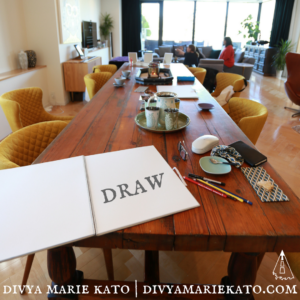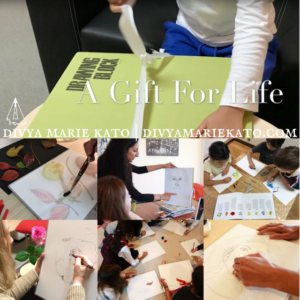 ******************************************
 Diary Excerpt From Commission Research Trip To Ibaraki:
Our taxi pulls up. We turn to each other and smile.
The door opens and excited words rush to mingle with each other as we get in.
It's the very same driver who rescued us from the rain when we arrived.
The air is warmed by the gentle unwrapping of memories and the light of the orange, afternoon sun.
Our golden thank you hangs in the air long after the door closes and the taxi pulls away.
The train doors close and, as our eyes lose the stretch of platform, we follow our thoughts as they play hide and seek between trees and run across fields and sky.
Recollections rolled into sunset's soft blanket.
We make our way back to the city.
Our hands find each other and we melt into sleep.
Sleep marinated in the richness of adventure.
This two day trip, filled with more gifts than we could fit into our backpacks, spills into our dreams.
For this weekend, we ran with dragons.