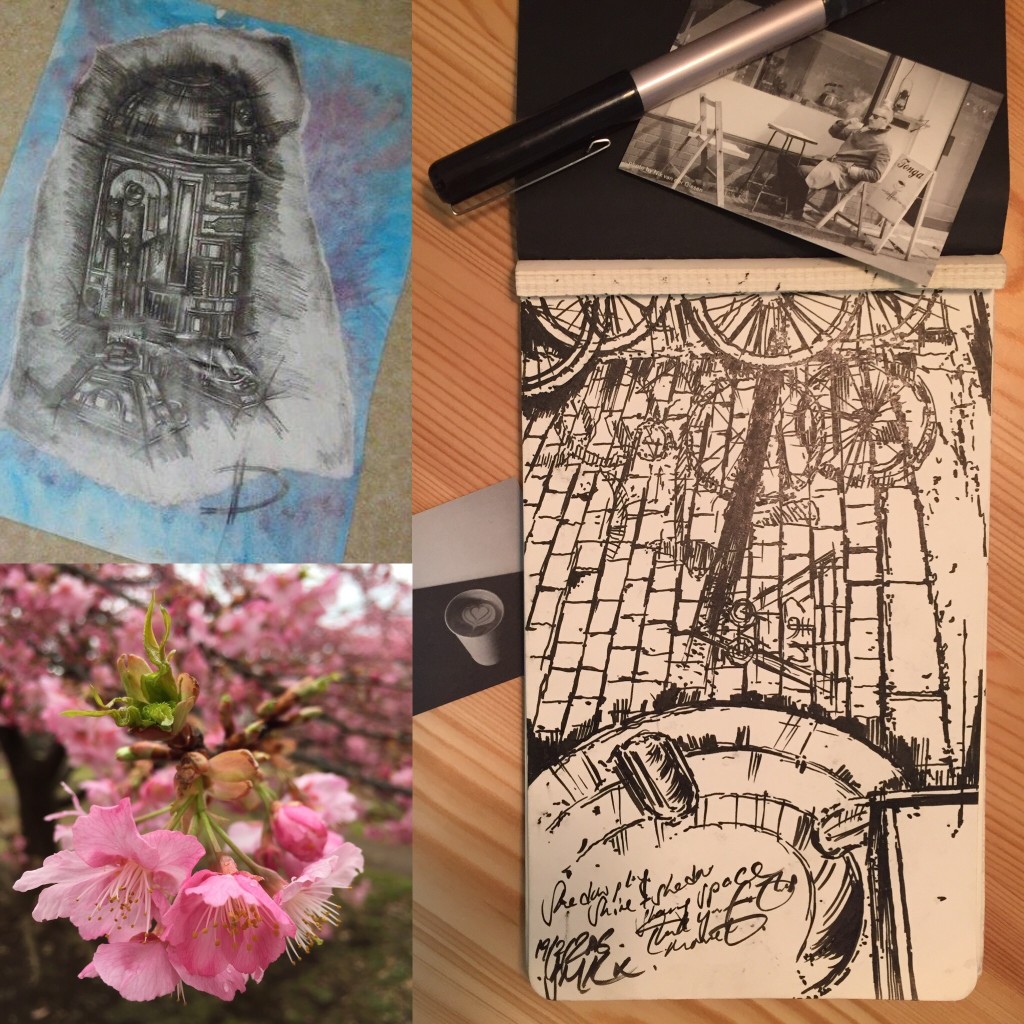 "What do you value?"
(Clockwise: Bottom left to right)
"Time.  Things that take time and happen when they happen."

"How has your style developed?"

"A drawing my school friend recently discovered when clearing out a drawer – must've been 11/12?? – style was already set it seems!"

"Is the aim to create a beautiful drawing?"

"The aim is to be an observer.  Observe and translate onto the page.  My drawings aren't always finished and beautiful.  In this coffee sketch at Fuglen Tokyo, I was chasing stretching shadows across the pavement, people kept moving their bicycles; loved the light gleaming off the ashtray, bouncing off the bricks, playing between the wheels. (Bonus met two new coffee lovers from @goodcoffeeme)"

"Why pen?"

"No eraser.  More observing."

---
Divya Marie Kato
"When in doubt, draw"
Drawing.  Done differently.
Want to find out more about what drawing can do?
Check out the Inspiring Stories here to see what people are saying and sign up for my newsletters, free training and to hear about my book and online course.  See you there!
Wishing you all a good Friday and happy weekend ahead.
Ever draws,
DMK x
---
[optin-cat id=3545]