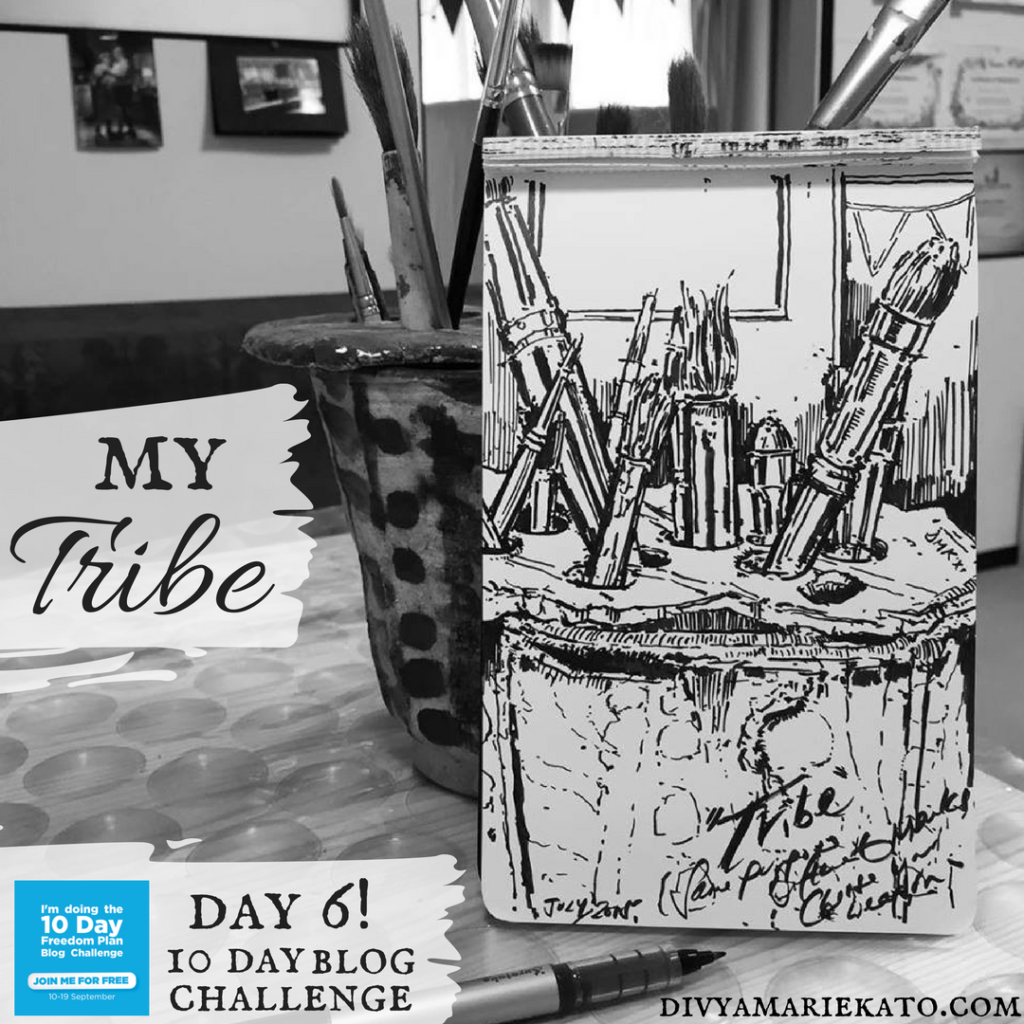 ---
"You are the average of the five people you spend the most time with."  – Zig Ziglar
It's one of my favorite quotes because it points at one of the most critical aspects of success — your tribe.  Your tribe is made up of the people who understand and support you, can inspire you to keep going and is crucial to creating your own freedom lifestyle successfully.  Day 6: Find 1 or 2 people who are living the kind of life you want to live, and whose tribe you'd love to be part of. Then write a short post about why you find them inspiring and the one question you would ask them if you met in real life. – Natalie Sisson, The Suitcase Entrepreneur, 10 Day Blog Challenge 2016
---
Tribe.  This word has meant so many different things to me.  The main change has been from wanting to be a part of certain tribes, forcefully rejecting the mainstream, to recognising, deeply, the whole human tribe.  Never apart from. Always a part of.
When I drew my paintbrushes here, I thought about this too – same, but different – all together for the same purpose of creating and the different ways of going about it. Each one adding something else to the big picture. So I called this drawing, Tribe.
---
The 2 People Whose Tribe I'd LOVE To Be A Part Of
Eckhart Tolle.  Yes – the man's a living legend! – and yes, I've always wanted to sit with him and share a pot of tea.  He's my role model for an evolved human.  How to get better as a human. He's also living the life I'm working towards, in that he travels the world and generously shares what he has come to learn. He's shared his work in books – 3 of my favourite books: The Power Of Now, A New Earth, Stillness Speaks.  He's not run away into isolation, but is living in the real world.  He's with humans and for humans.  He shares what he's learned about the ego, the power of presence and whatever's most helpful for us to grow.  For evolution.  Why I find him so inspiring?  Because he is, as Oprah describes him, literally walking presence and that inspires me to delve deeper into my practice.  To move forward with more presence.  To recognise the ego more.  To be kind.  In terms of what we're all here to do, that's it.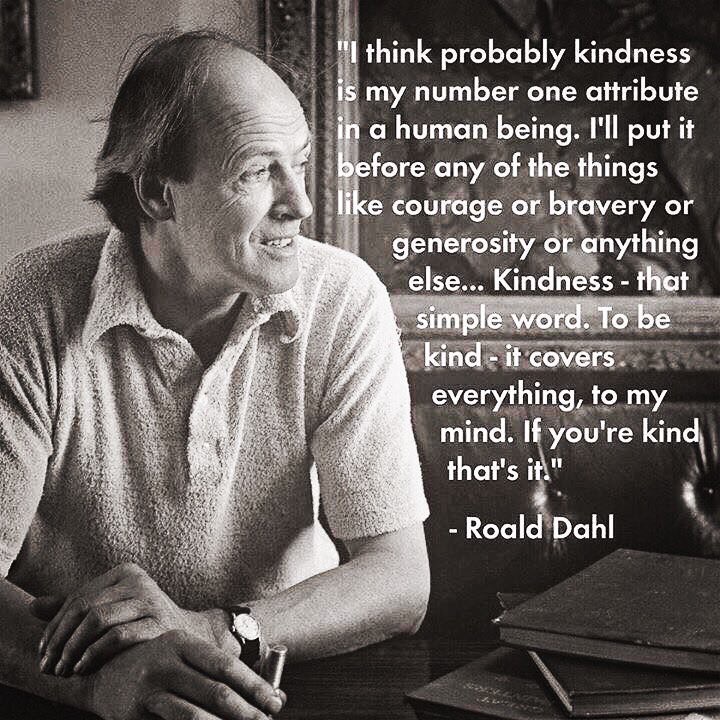 My Question To Tolle:  "What's your hands down favourite book in the world?"
---
2.  Marie Forleo.  In 2012, I left full time employment and pushed my boat into entrepreneurial waters for the first time.  I learned a lot through experience and mentors who showed up along the way.  But it was in 2015, when I made the decision to invest in Marie Forleo's B School Programme, that my boat caught the wind.  Her programme, and the level of care and attention infused into each and every step, is gobsmackingly awesome.  It took my career to a whole new level and made me aspire to a much greater vision than the one I had before.  Since taking B School, I've also been an avid fan of Marie TV, where Marie has guests and answers questions.  She's definitely been through a heck of a lot and dealt with everything on both sides of the scale, and she still comes across as very much herself.  Nothing fake or weird and everything generous, loving and kind.  She inspires me to reach that little bit higher.  To stay true to myself and my vision.  To not settle for anything less than my absolute best.
My Question To Marie:  "What's been your biggest doubt or difficult time and how did you move forward?" 
---
People As Environment
I once heard a guest on the Unmistakeable Creative Podcast (it's a goodie, give it a listen!) talk about people as environment.  Who we choose to surround ourselves with.  And how much we grow and change! This quote from the movie, Stand By Me, has never strayed far:
"It happens sometimes. Friends come in and out of our lives, like bus boys in a restaurant."
One thing stays the same though:  our relationships all have something to teach us.  And, if we don't get it the first time round, it'll show up again and again until we do!
"Human interaction can be hell.  Or it can be a great spiritual practice."  – Eckhart Tolle
Up until last year, I hadn't learned just how much I was still holding onto an idea of 'the other'.  This year, 2016 – with its fair share of lessons too! – is bringing me closer to understanding that, as my hero, Tolle, says:
"Ultimately, of course, there is no other, and you are always meeting yourself."
---
This is day 6.  If you found this useful, do come back again for my response to Challenge 7. Best wishes for a good week ahead friends, back soon, DMK x  This blog post is in response to Natalie's 10 Day Freedom Plan Blog Challenge Day 6
---
Previous 10 Day Blog Challenge Posts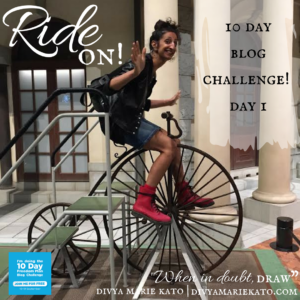 Day 1:  DMK's Challenges Click here or on the pic above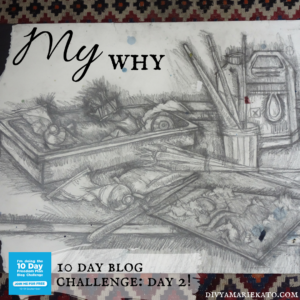 Day 2:  DMK's Why Click here or on the pic above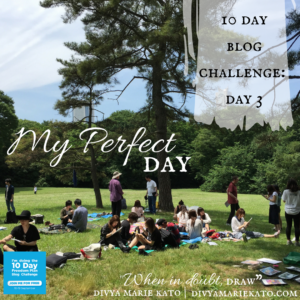 Day 3: DMK's Perfect Day  Click here or on the pic above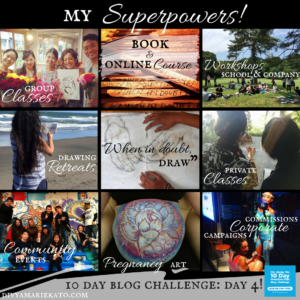 Day 4: DMK's Superpowers Click here or on the pic above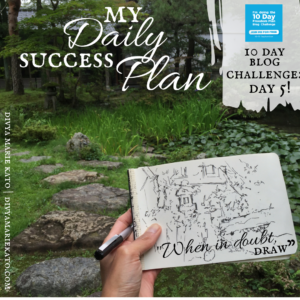 Day 5: DMK's Daily Success Plan Click here or on the pic above
---
Hi, I'm Divya and I champion the arts for speaking a universal language that inspires and influences change. I share drawing as a way to keep moving forward with purpose and presence and recently married my best friend. We live in Tokyo, Japan. Best way to keep in touch is here on Instagram:
Something is wrong.

Instagram token error.
Divya Marie Kato | "When in doubt, draw"