---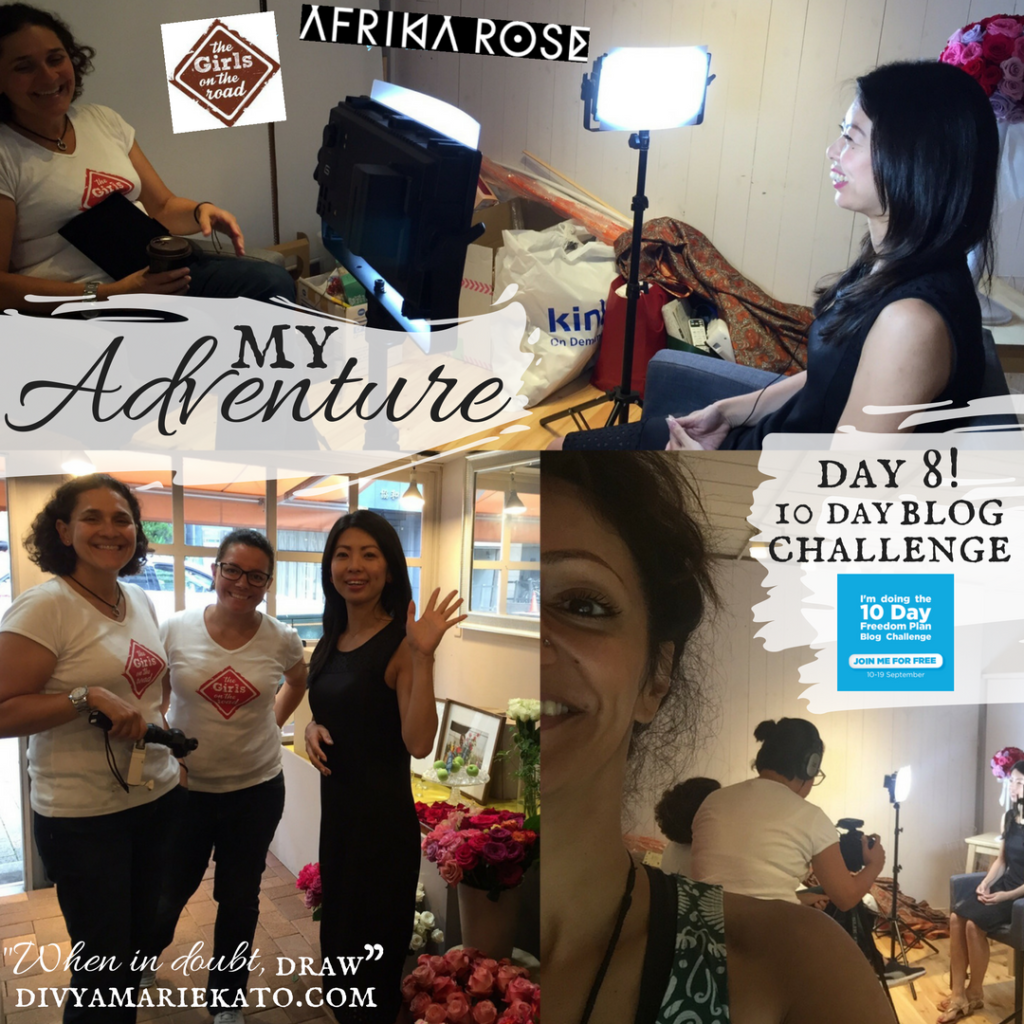 Day 8: Like I said, today is a fun day. So I want you to go out and do something that you've wanted to do for a long time. Go out play, enjoy, and come back and write about what you did. Also, write about how you can make such adventures part of your new lifestyle.  – Natalie Sisson, The Suitcase Entrepreneur, 10 Day Blog Challenge 2016
---
A working weekend, so today's challenge is about a play day date I had last week. A wholehearted YES to more of these adventures in my life as I move forward. It was a day of lights, camera, action and stories.  Girls On The Road got in touch regarding their project – they're on a mission to inspire and empower women through travelling the world and collecting stories from female entrepreneurs. I knew immediately where I had to take them first.  The rose shop that I've been spending so much time in – Afrika Rose, Tokyo – to meet one incredibly brave woman, the founder, Megumi Hagiuda.
It was an adventure and felt like play because it was exciting, inspiring and fun.  Getting to know each other, working things out together and diving into journeys and stories. They unpacked their travelling film set and began the interview. I sat and watched and found myself collecting sparks and scribbling down notes.  What have we come to know? What were our challenges then and what are our challenges now? Megumi told them the Afrika Rose story and how it all began. We met the roses –  that have travelled 17 hours from Kenya – and then enjoyed lunch together – their first Japanese lunch!  They shared some more of their journey with me – stories of women pushing for equality and empowerment by turning their passions into business. Japan is all new for them and it was treat to see their smiles.
I want to make these kinds of projects part of my lifestyle because they spark up so many ideas and many fresh ways of thinking about things.  To connect with female entrepreneurs was inspiring and gave me new ways to approach drawing and sharing creativity. With a focus on building confidence, nurturing community and in turn fostering empowerment.
---
This is day 8.  If you found this useful, do come back again for my response to Challenge 9. Best wishes for a good week ahead friends, back soon, DMK x  This blog post is in response to Natalie's 10 Day Freedom Plan Blog Challenge Day 8
---
Previous 10 Day Blog Challenge Posts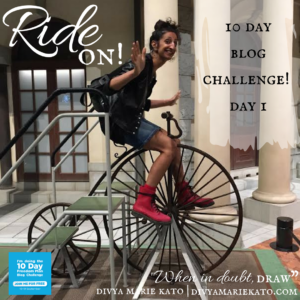 Day 1:  DMK's Challenges Click here or on the pic above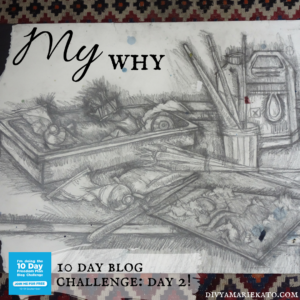 Day 2:  DMK's Why Click here or on the pic above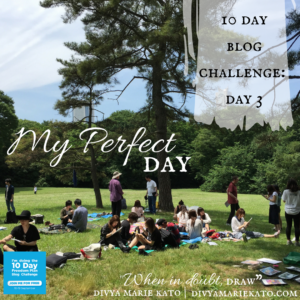 Day 3: DMK's Perfect Day  Click here or on the pic above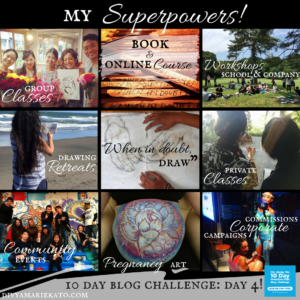 Day 4: DMK's Superpowers Click here or on the pic above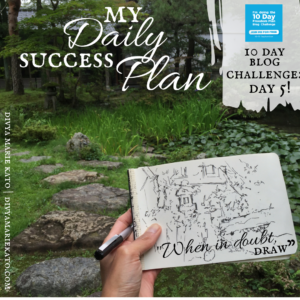 Day 5: DMK's Daily Success Plan Click here or on the pic above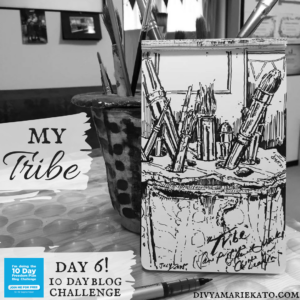 Day 6:  DMK's Tribe Click here or on the pic above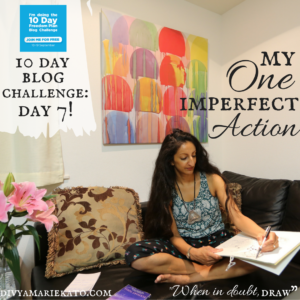 Day 7:  DMK's One, Imperfect Action Click here or on the pic above
---
Hi, I'm Divya and I champion the arts for speaking a universal language that inspires and influences change. I share drawing as a way to keep moving forward with purpose and presence and recently married my best friend. We live in Tokyo, Japan. Best way to keep in touch is here on Instagram:
Something is wrong.

Instagram token error.
Divya Marie Kato | "When in doubt, draw"