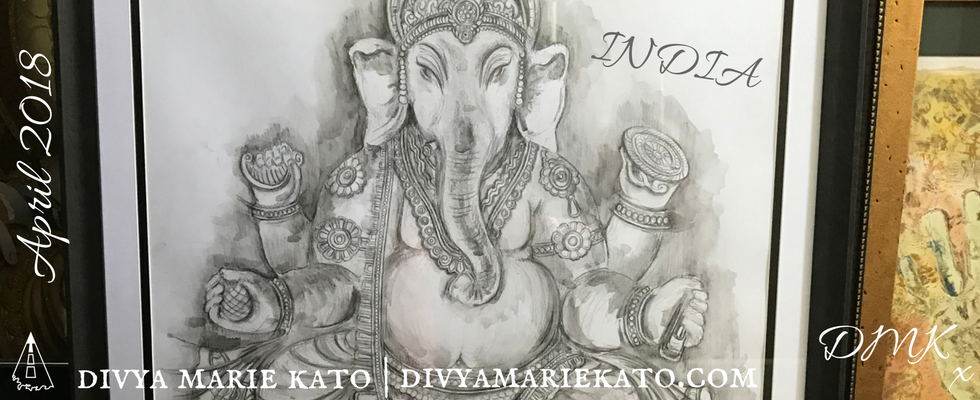 Roots:
My Indian (Well) Spring
Reconnecting:
Family, Friends & Artist, Anjolie Ela Menon
Returning:
Atelier Kato Tokyo & Divya's New Dragon Painting
*************************************
Tadaima Tokyo!
Back in Japan and am on fire – physically, spiritually and creatively.
I used to make more frequent trips to India and this one was well overdue.
How much India is changing and how much there is to be proud of!
Here, I wish to share with you a very personal connection to an incredibly colourful and creative country.
Things you'll find nowhere else in the world:
The most beautiful, handmade, traditional arts and crafts, paintings – both classical and contemporary – fabrics woven out of the colours and patterns of a boundless imagination and rich history and fresh food and fruits you could eat every day of your life and never get bored with.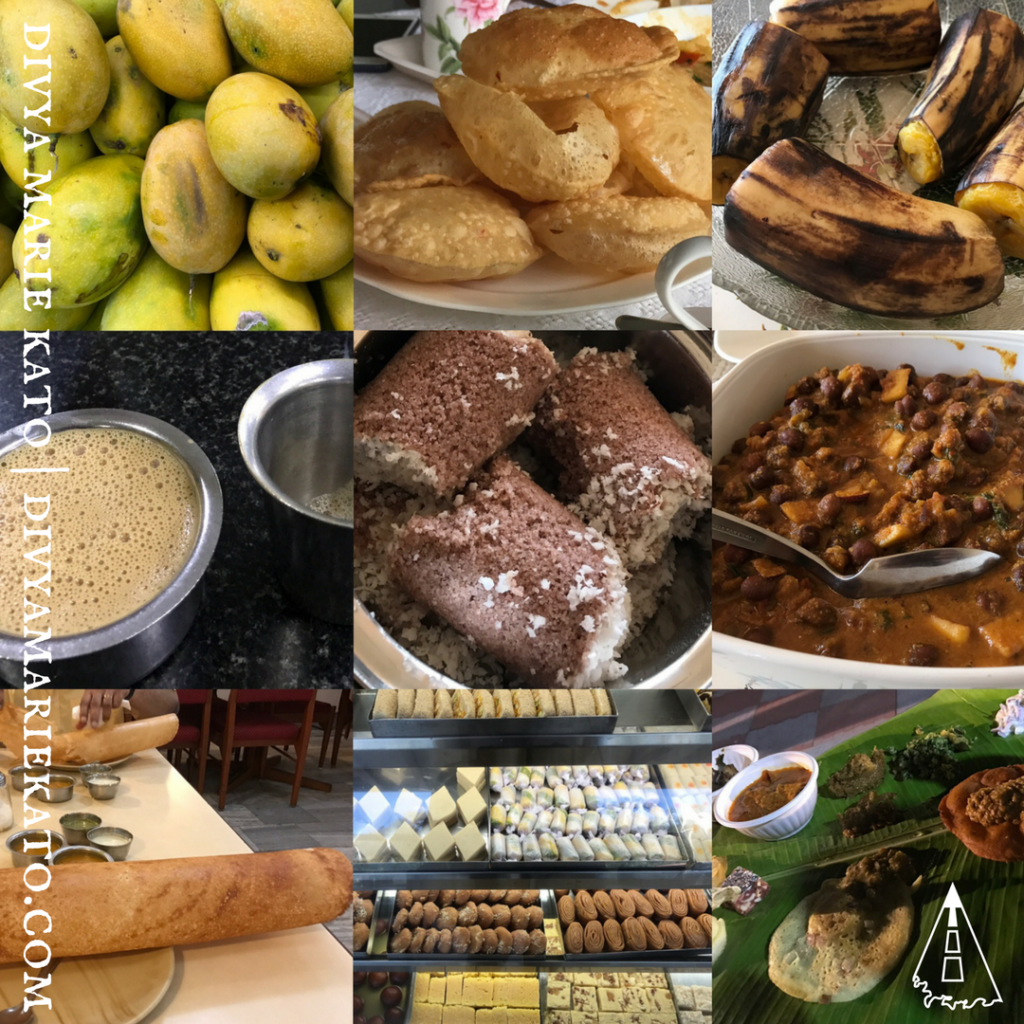 Hospitality:
Indians are nothing if not generous and welcoming. Being family centred, funny and flexible are common traits, which allow them to get on with almost anyone. And they love to HUG.
Only in India:
Mama brought her saris to turn into shirts for me. A week later, the shirts were delivered to us – designed and tailored to perfection.
I created a few drawings, as a thank you to our host, and the trip to the framers included a personalised consultation and colour match (for the border) involving material being taken outside to a man with pots of dye, who dyed the fabric to exactly the right hue in front of us.
The warm, welcoming and intimate atmosphere of Vadehra Art Gallery – everything a gallery should be! Sadly, galleries are all too often serious and indifferent spaces, but at Vadehra Gallery you feel like you're at home.
They even brought us coffee and biscuits – imagine that happening here!! Highly recommended and will be organising a trip over to Delhi with some of my students soon – if you want in, let me know!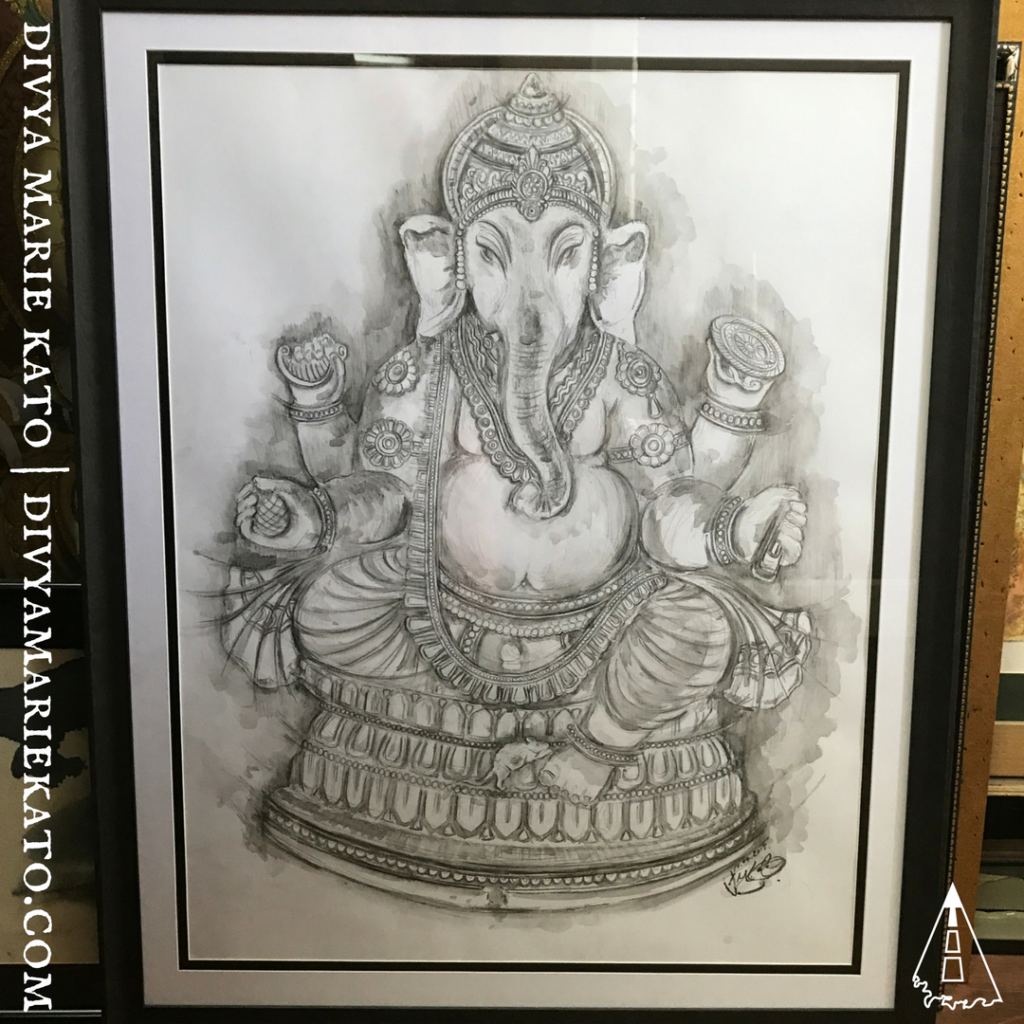 India's a soulful country:
Spirituality's nothing out of the ordinary. It's very much part and parcel of the everyday and is woven into thoughts, ideas, exchanges and conversations.
psst! If you haven't already, make sure you've got an elephant in your home facing the door – if you can, find Ganesha, remover of obstacles!
India in bloom:
Rich, rising and ready, India's bursting with a hunger to grow, succeed and stand on its own. There's energy, drive and a palpable hum to life.
The India In Me
Despite having grown up in different countries, India has never been far away and I have my parents to thank for this.
I have them thank for a lot of things.
I was lucky to have each of them to myself on this trip and the time shared will be something I'll remember all my life.
Conversations, quiet reflection, the gentle unwrapping of memories and playful exchange of ideas about the future.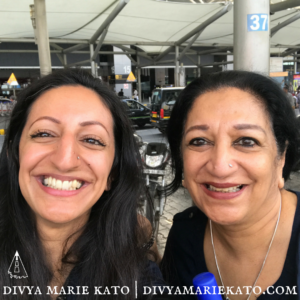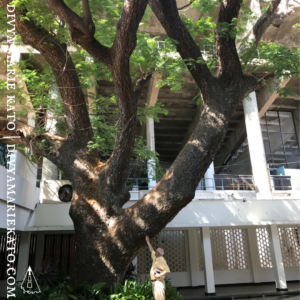 ***************************************
Video Postcard
Fuelled by this reconnection with my roots and precious time spent with my parents, I'm feeling energised and deeply grateful. Here's a postcard I made to take you with me!
You'll see snapshots of the trip, lots of (soul!) food, meet some of my family and get a rare glimpse into the studio of one of India's leading contemporary artists, Anjolie Ela Menon.
I'll be sharing much more about this meeting with you soon – deserves a full issue of its own! Thank you Aunty x
I hope you enjoy and, if you ever have the opportunity, I urge you to go and see for yourself what this incredible country has to offer.
Happy Golden Week friends in Japan and happy Spring friends around the world.
May your homes be full of elephants and your cupboards stocked with haldi. (turmuric – seriously, make sure it's in your diet!)
Namaste,
DMK x
ps with India on my mind, have you seen this yet?! Certainly wasn't in my history class!! Reading his book now: Dr. Shashi Tharoor MP – Britain Does Owe Reparations
****************************************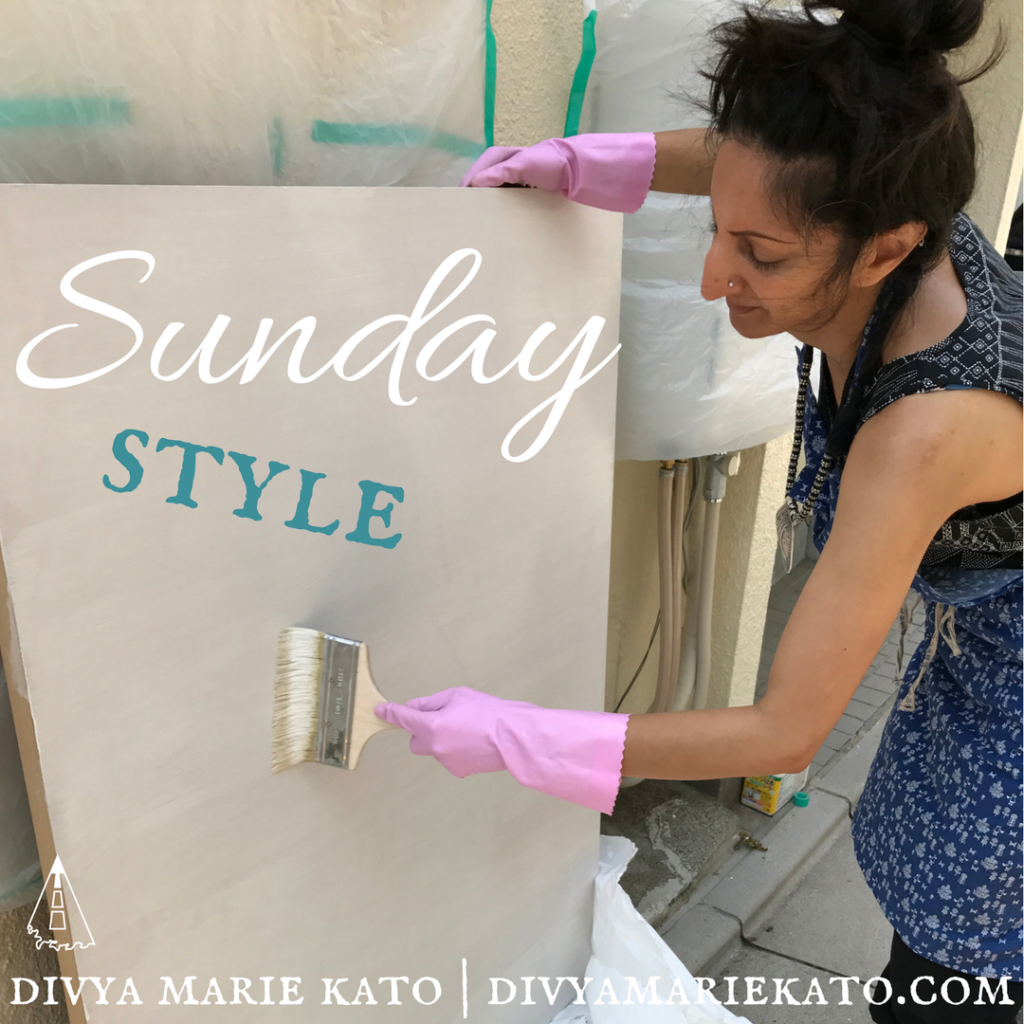 Sunday Style: Gesso Like Sunday Mornin'
Brought to you by Keeping It Real
Apron by Okaasan
Makeup by … no one
Gloves by Local Supermarket
New Work On The Way… Stay Tuned!
****************************************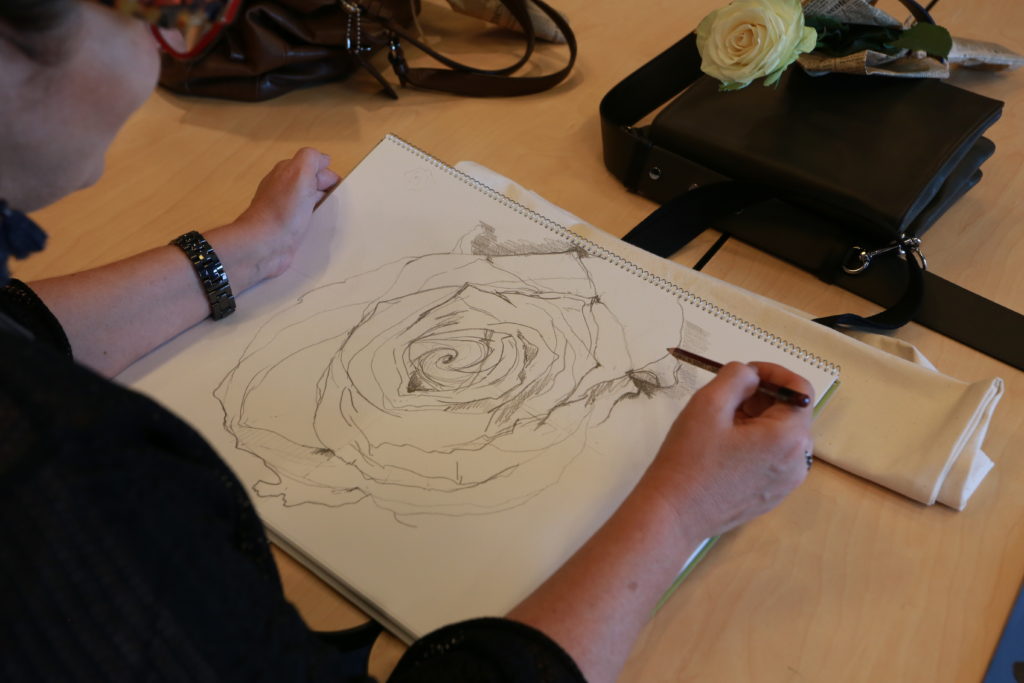 Spring Term, Drawing Classes At Atelier Kato Tokyo:  April 23rd – June 24th 2018
*With Divya working on a series of new paintings, she's only accepting private students at this time.
Keep an eye out for her online course (currently undergoing updates) where you can learn how to draw from the comfort of your own home.
***********************************************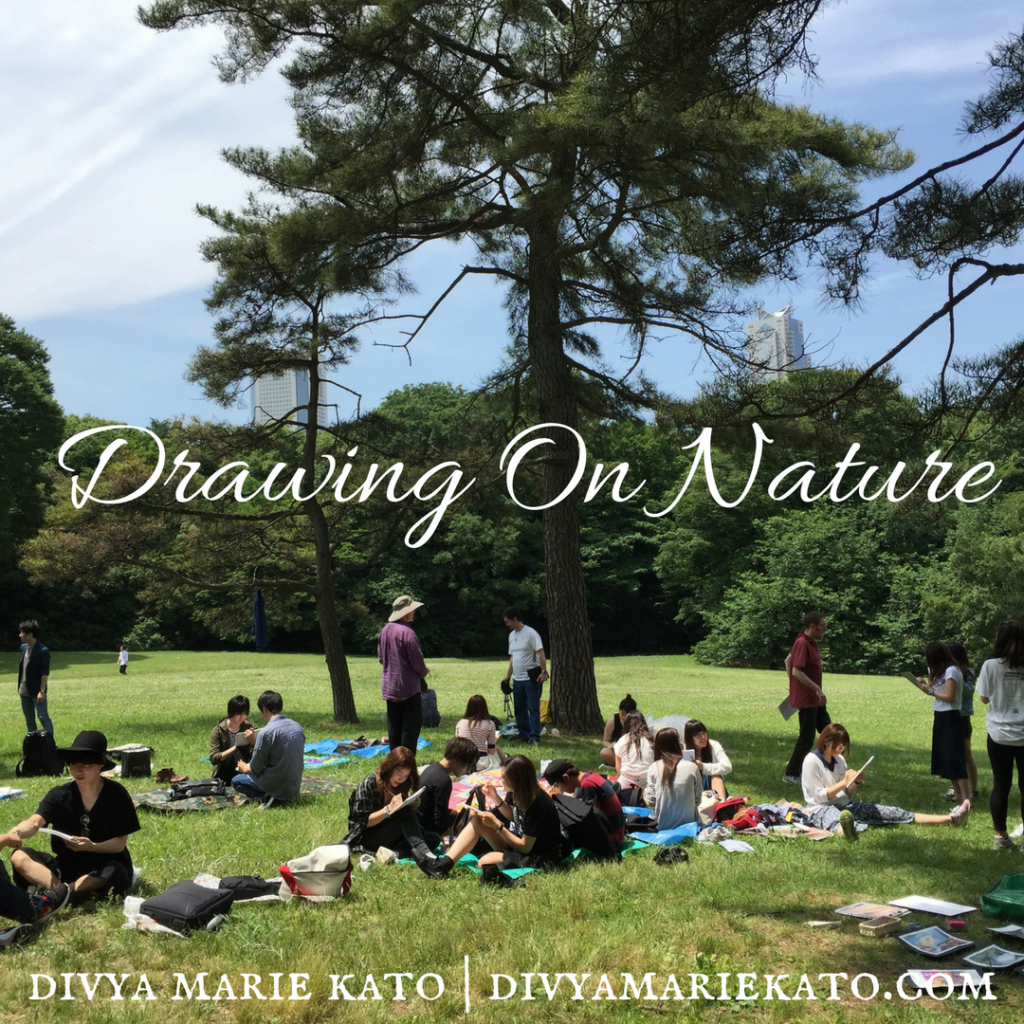 Divya Marie Kato's Yoyogi Park Workshop
Divya Marie Kato's Yoyogi Park Workshop For FEW, Sunday May 20th 2-4pm
Click Here For More Info
**************************************************
Divya Marie Kato, When In Doubt, Draw
Artist:
Large Scale Murals | Painting | Drawing
Latest Commission: ANA Intercontinental Tokyo
Video Here | PDF Here (English & Japanese)
Drawing Classes:
In Person, Atelier Kato Tokyo | Online
Video Here
Workshops Worldwide:
Corporate | Organisations & Schools
Video Here
info@divyamariekato.com