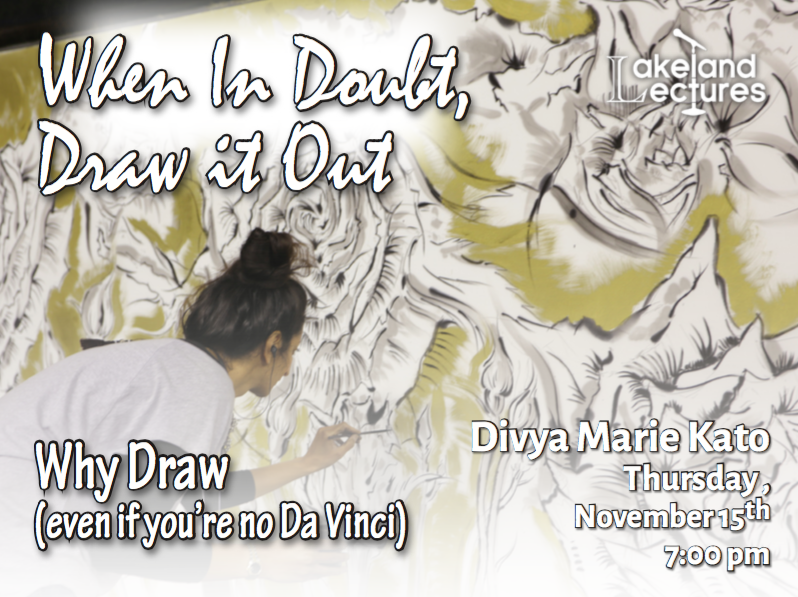 When In Doubt, Draw It Out:  Why Draw (even if you're no Da Vinci)
Lakeland Lectures, Lakeland University Japan
Here's the biggest misunderstanding most people have about drawing: it's not about making great art.
Drawing's a vital part of the way we understand ourselves, understand others and understand the world around us.
Drawing's a universal language that we can all learn to speak, in whatever accents we choose.
Since our earliest ancestors began drawing on cave walls, we've been wired to express ourselves visually.
As children, we reach for a crayon with as much excitement as a tree branch.  What happens along the way?
The World Economic Forum forecasts that creativity will be in the top three most sought after skills by employers in 2020.
The future of work is changing.  As we move into a new era, perhaps the most innovative thing we can do is draw on our best technology:  our imagination.
The intimacy of a sketchbook and immediacy of lines made in the moment, make drawing a language of observation, expression and independent inquiry.
Drawing provides an invaluable opportunity for reflection in changing times.
An opportunity all too often ignored in the age of the attention economy, with serious consequences on our mental health.
In this presentation, artist and founder of When In Doubt, Draw, Divya Marie Kato FRSA, shared powerful case studies that highlight the importance of drawing, plus her number one drawing tip – which we put into practice!
The Importance Of Visuals
Why Are We Here & Why Draw?
Connecting With Ourselves
Connecting With Each Other
Connecting To Our Place In A Bigger Picture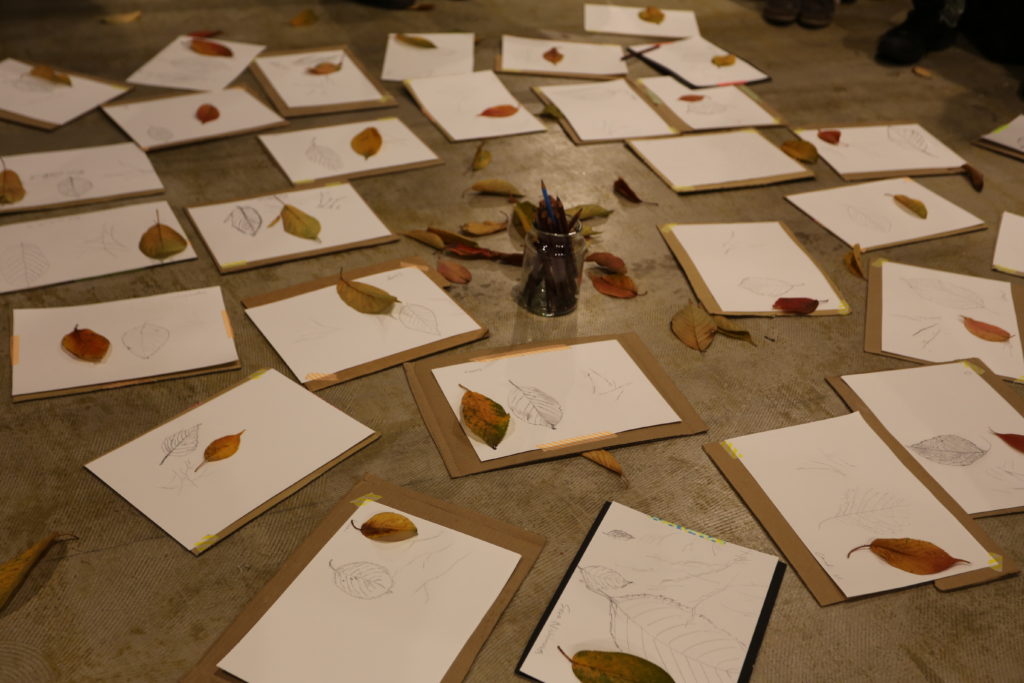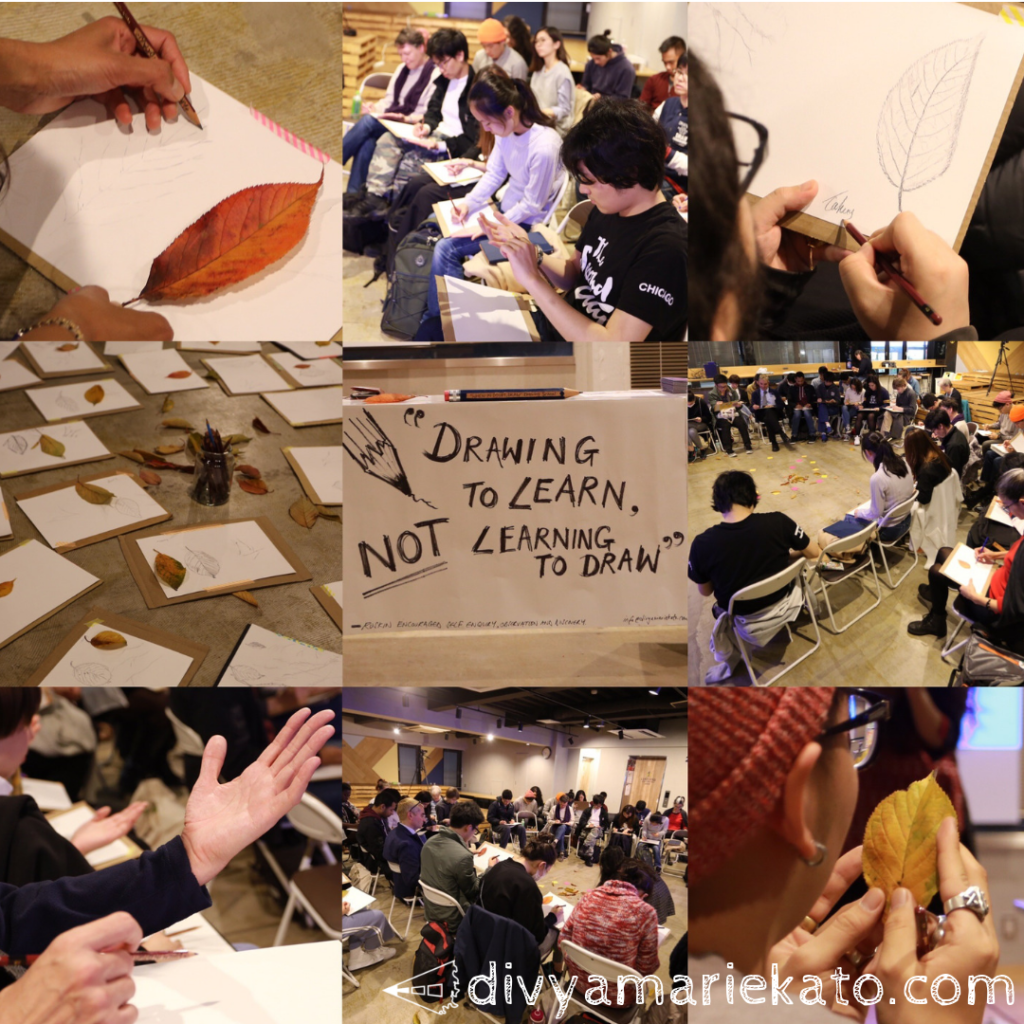 ***********************************
In the age of the attention economy and automation, there has never been a more important time to focus on what it is that makes us human
And there are so many inspiring stories that continue to testify to the strength of the human spirit.  I'm trying to collect a few here in a page called Art For Hope, if you have any, do let me know!
Lakeland Lectures, Lakeland University Japan
A very big thank you to Roger and Ruth from Lakeland for making this possible and, if you've never been to a Lakeland Lecture yet, please go to one soon!  Lectures are free and open to all.  Details Here
************************************
Drawing For Work, Life & Play
Drawing Classes In Person, Atelier Kato, Yoyogi, Tokyo | INFO
Drawing Classes Online, Divya's Online Drawing School | INFO
Drawing Workshops | INFO
info@divyamariekato.com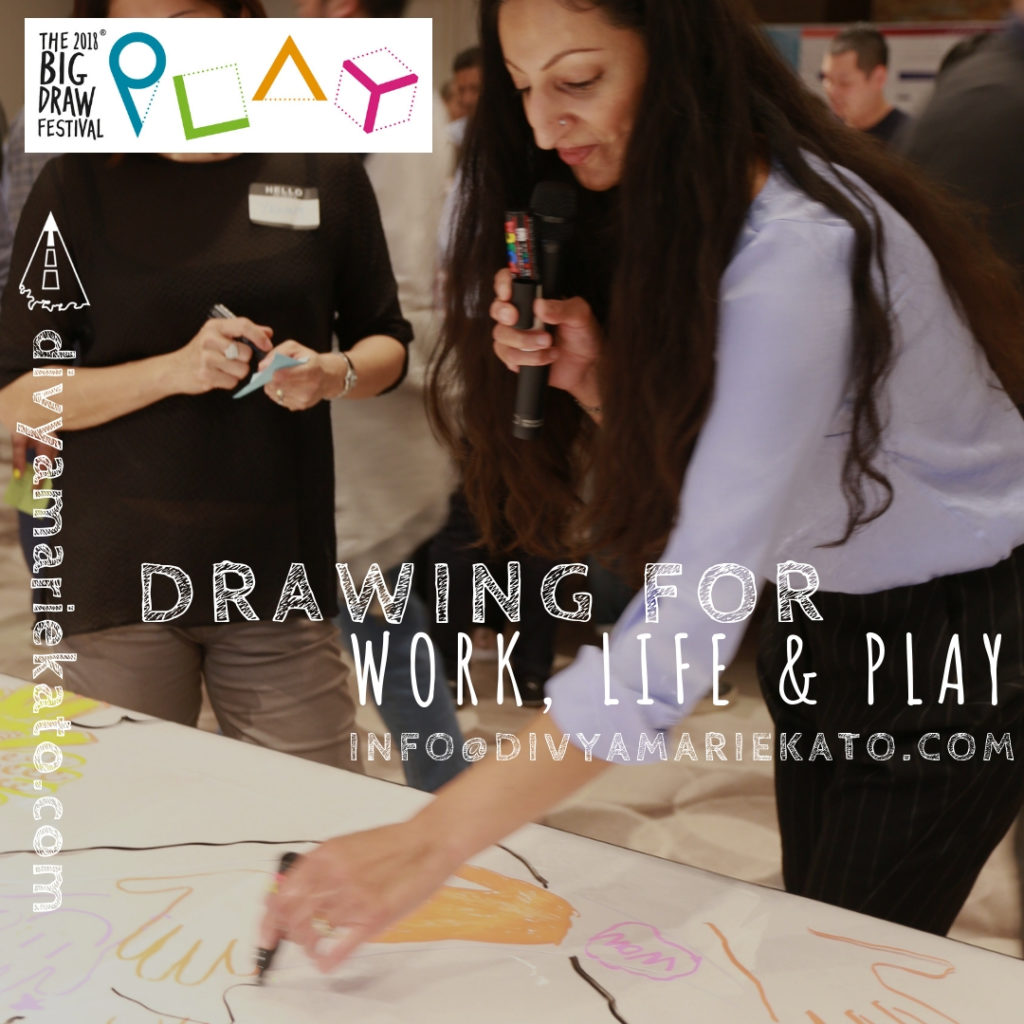 info@divyamariekato.com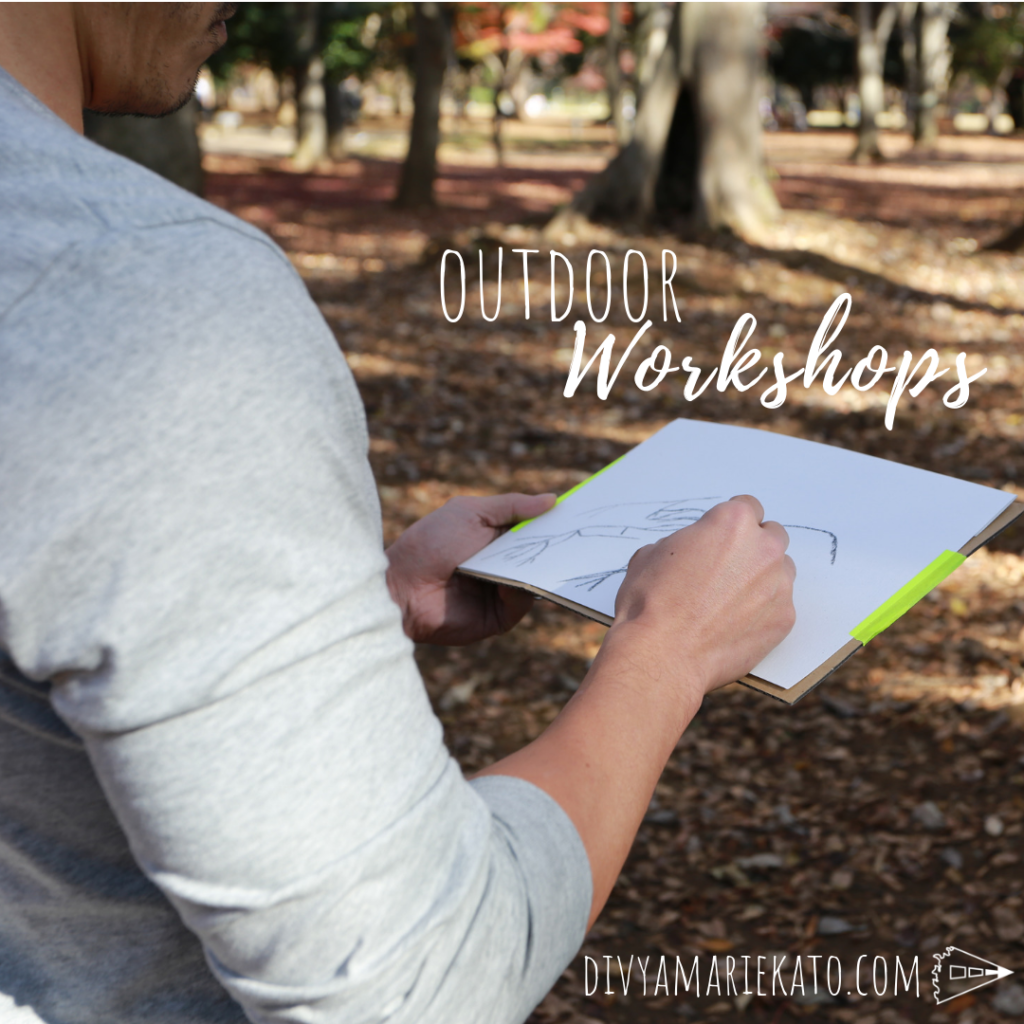 ******************************************
Something is wrong.

Instagram token error.