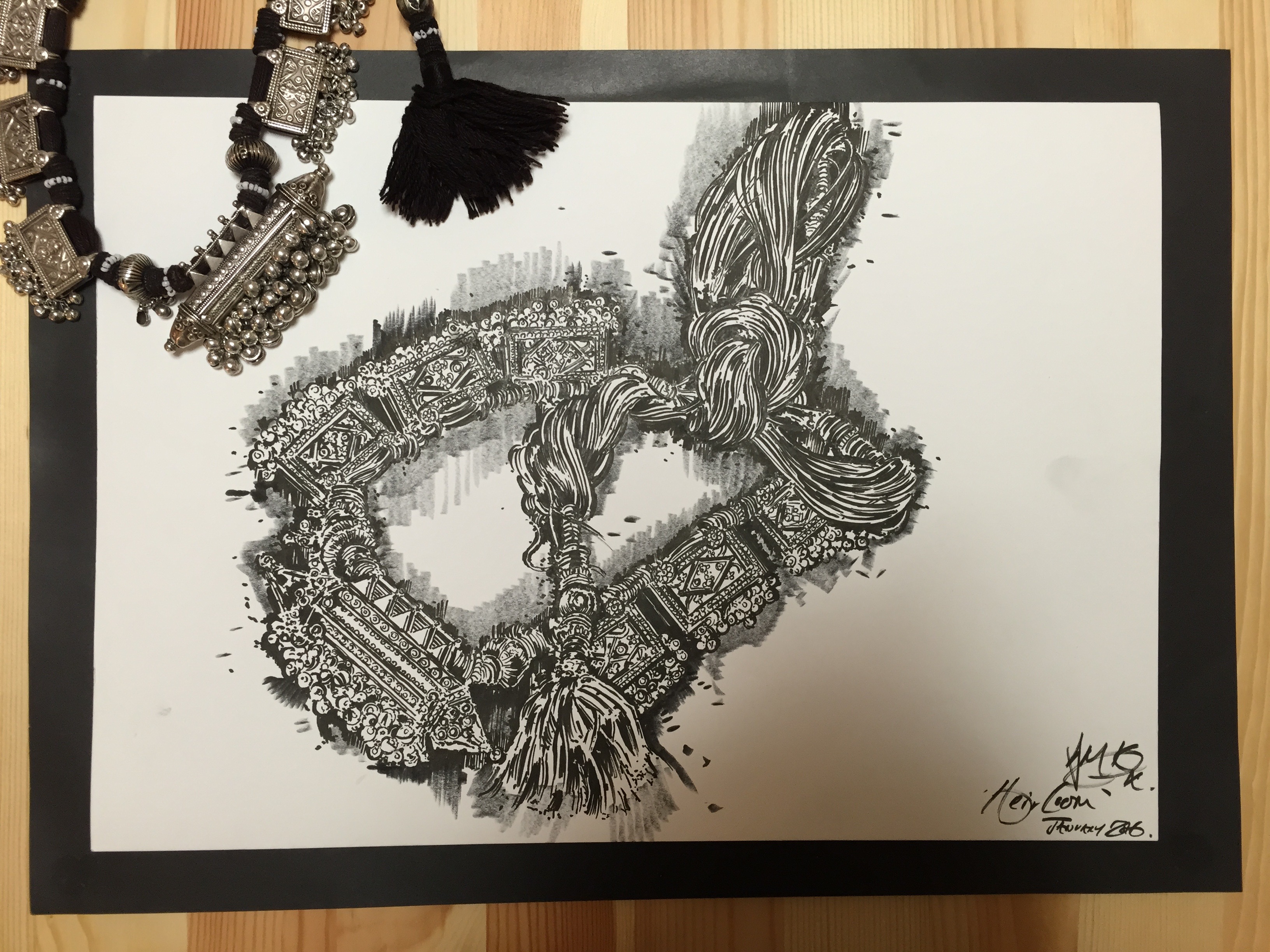 Hello and happy February from Tokyo friends,
In an increasingly attention deprived time, thank you for coming over.
Time. Limited. Valuable.
Appreciate you being here.​
Calm and collected or feeling the push, here's a little bundle that I hope will bring a smile.
A drawing, a video, an excerpt from my book​, 'When in doubt, draw', my word for 2016 and how I look forward to serving you this year.  Bonus bundle (with Bowie) for those who need it at the end.  Pop the kettle on.  Pull up a chair.  Tuck in.
---
When in doubt, draw
​There was a swelling in my chest ​when the new year started​.
​​The excitement.
The visitors.
The parties.
Unplugging.
Merriment.
Mama over to stay.
So much food and love and wine and wonderful.
I was full.
Full to brimming.
And sensitive all over.
And so I did what I always do. ​
​I sat down to draw.
​Drawing to digest it all.​
Drawing to process the world​. ​
The wild ride of human experience.
Helen Lewis, friend and fellow writer, likened this to breathing.
Experiences.
Every moment. Every day.
In. Out.
Drawing: Reflecting (in) Expressing (out)
Here's what I drew.  And here's what I discovered.  A chapter for my book.  A word for the year.
---
Excerpt from my forthcoming book:  'When in doubt, draw'  Details here 
Also services for 2016, including – Heirloom Drawings – Details below.
---
Jingle Jangle Morning
Heard the bells many years ago.
Sounds of childhood.
Steeped in time.
Jingle jangle,
Bells and bangles.
Mixed Masala Memories.
Mama fell in love with it in India.
Old Silver. Golden Skin.
Mama arrives.
Smiles and a suitcase.
Shiny, airport floors.
House fills into home.
Turmeric tarnished nails,
Steaming, stirring,
Bananas and dahl,
Pounding, popping,
Garlic, ginger,
Seeds.
In.
Oil.
Dosa mix ladled,
Around and around,
Jingle jangle,
Bells and bangles.
Something's shifted.
Lifted.
The hands that fed me,
Forming rice into balls,
"Here comes the airplane!"
Into my 3 year old mouth.
The hands that fed me reach in
And place it in my hands.
The hands that write this,
Look like those.
I understand what it means,
The words don't come,
And so there are none,
We sit,
Soft silence
Envelopes us both.
Time.
Softens and hardens,
Softens
And
Hardens
Well worn are we,
Weathered and Wonder
Full
Once more.
The bells keep jingling.
Ringing, singing.
The ring fills
The space,
My breath.
Shower of sound.
Fills and spills.
Full.
My hands.
The hands that write this.
Look like those.
Jingle , jangle
Bells and bangles.
DMK  January 2016
"Why the jingle jangle?"
Bob Dylan's coming to town.  And yes, I'm there.
---
Seen my first video?  Made with the very talented Kyle McCloskey.  Hope you love it as much as we loved making it.  The Book.  The Team.  The Why Behind The Work.
Click here or on the smiley youtube pic on the left!
---
Shoulders of Giants and My Word for 2016
Mama told me a story once…
Of a magic wand that was kept by the door,
To be waved over yourself before leaving.
It would cloak the wearer in a beautiful, protective shield.
Impenetrable.
Otherworldly.
Divine.
As I sat down to draw this heirloom, I thought about the strongest feeling I had last year:
Shoulders of Giants
All those who have gone before us.  Being in the space of that place.  It feels big and spacious to me.
Humbling.  Raw.  Real.
It's how I came up with my word for the year:  GRACE
From a much bigger place.  Bigger than self.
I'll try to stand in that place more.
Mindfully more.
And when I stray, I'll sit down to draw.
Because,
Nothing is from Nothing,
And All is from All.
---
"What do you sit down to do?  To take you back to your place?  To make sense of it all?"

If you're unsure and looking for a way to:

Find A Way Forward
Release Stress
Discover Something New About Yourself
Make A Change
Integrate Creativity Into Every Day Life
Get Unstuck
Express Yourself
Reflect & Process Experiences
Spark New Ideas
Nurture Community & Collaboration
Discover something new through drawing. An extra set of tools for life's toolbox.
Email for a free consultation: info@divyamariekato.com
---
Services to look forward to in 2016
Online Drawing Course:  Videos, Exercises plus a 1 hour 1-1 Skype coaching session with me
Drawing Classes/Creativity Coaching Sessions:  Now available as a 3 month, 90 minute package
Excerpts from my book, 'When in doubt, draw'
Discounts on services for members of FEW (For Empowering Women in Japan), TMG (Tokyo Mothers Group) and for Students and Sponsorship
---
New Service:  Heirloom Drawings
What we value.  What we hold dear.
Memories.  Stories.  Experience.
Opening up a new chapter of commissions dedicated to:
Heirlooms with Incredible Stories
"Have one in mind?"
Commission an ink drawing:  Details here
Email for a free consultation:  info@divyamariekato.com
Heirlooms.  All the stories.  All the history.  All that brought you to here.
---
Bonus Bundle:  Best Foot Forward
As promised.  2012.​ ​ The year I left full time employment.​
A few of my favorite things.  Then to now. 
Head over here or hit the DM boot below.  
Ever draws, DMK x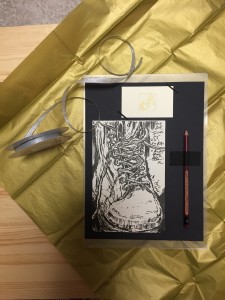 ---
Who is Divya Marie Kato?  Meet the team and Find Out The Why Behind The Book
Commissions  Including a new chapter:  Heirloom Drawings
Work with Me  Services to look forward to in 2016
Real Life Stories   Can Drawing Really Make A Difference?