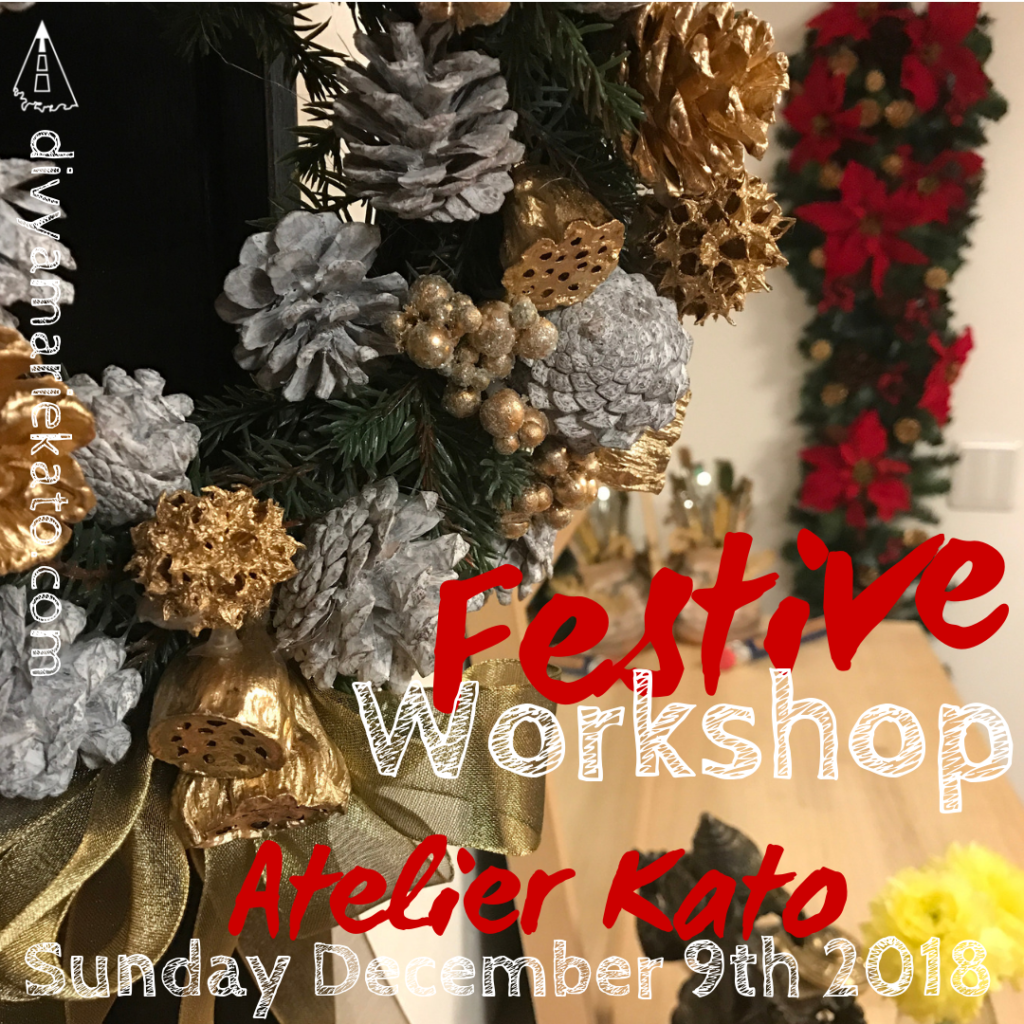 For our final workshop of 2018, we warmly welcome you to our home atelier for a day of hands on art and craft!
As we begin preparing for the festive season, we wondered if you'd like to join us and find out how we go about making our handmade decorations.
Design and create your own seasonal wreath and festive greeting cards
Assisted by your hosts, yours truly and my Okaasan, who's a flower arrangement teacher, you'll leave with one of a kind gifts for friends and family or for your own home:  a seasonal wreath (pictured above) and an illustrated greeting card.
Sunday December 9th 2018:  Morning Session 10am-12pm & Afternoon Session 3pm-5pm
Choose either a morning session or afternoon session.
Our Home Atelier In Yoyogi
Atelier Kato is close to Yoyogi park.  Detailed directions provided in your confirmation email.
All Materials & Snacks & Festive Bubbles Included
¥15,000/person with everything included.  We pride ourselves on providing you with the highest quality materials and, due to our respective professions – art and flower arrangement – we have access to the best sources.  Regarding your instructors, you're in good hands – we've got you covered with over 40 years of experience.  No need to bring anything but hands itching to make and create!
Home Workshop So Limited Places
We'd love to welcome more of you home, but this will be an intimate workshop with a maximum of 5 spaces per session (5 spaces for morning session and 5 spaces for evening session)
Email To Reserve On A First Come First Served Basis
Email info@divyamariekato.com to reserve your place, with your name, contact information and preference for morning or afternoon session.  Look out for a confirmation email with further instructions, details and directions provided.
We look forward to enjoying this festive workshop with you!
********************************************************
Creative Gift Ideas: Drawing Classes & Workshops For 2019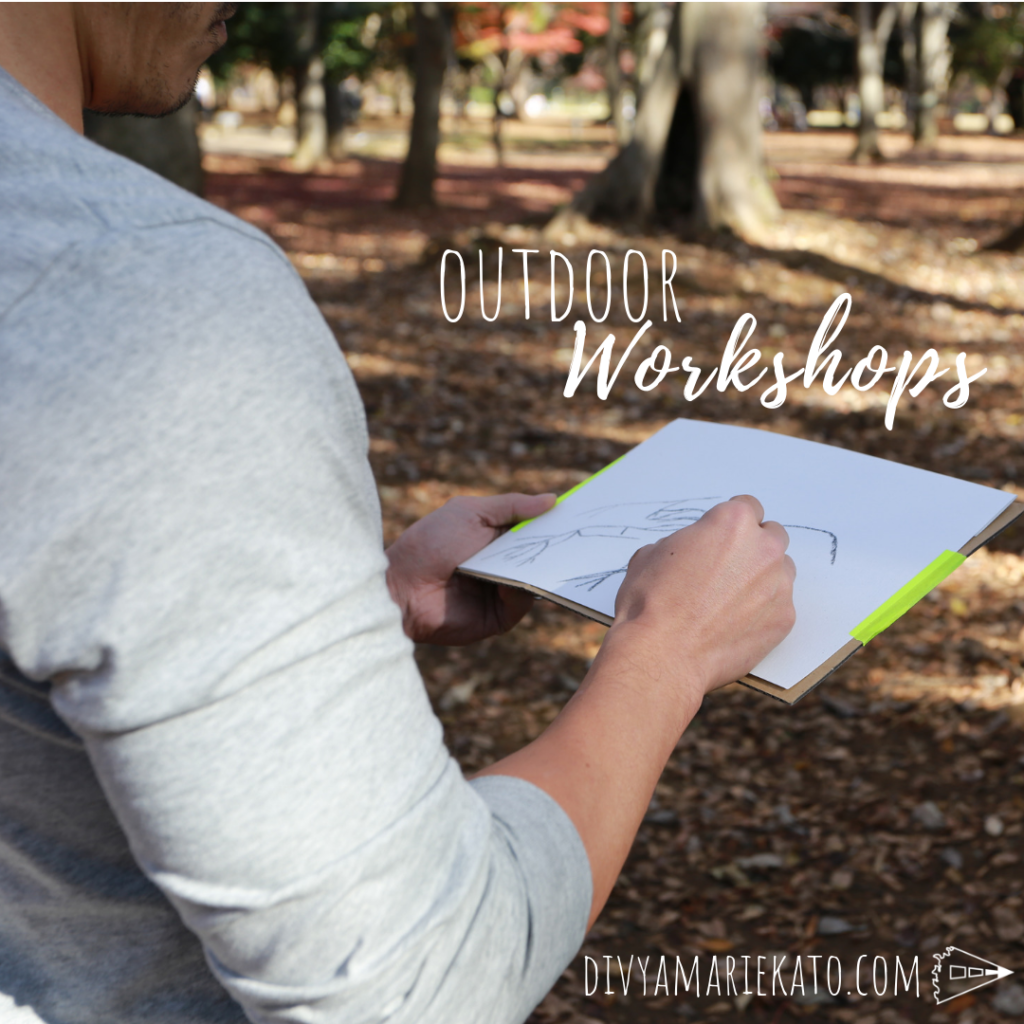 Drawing Class Gift Packages For Classes In 2019  |  Outdoor Workshops For You & Your Team
To me, drawing's an activity that I enjoy all year round.  It helps me switch off, slow down, release stress, reflect, process, spark new ideas, enjoy the changes of each season and much, much more…
which is why sharing drawing is what I love to do most!
Give the gift of art to you and your team for a workshop out of the office and in the great outdoors.
Give the gift of drawing to someone you know who has either always wanted to, who hasn't for a long time, who's curious about exploring their creative side or who still has an unopened paint set from last year sitting in a box.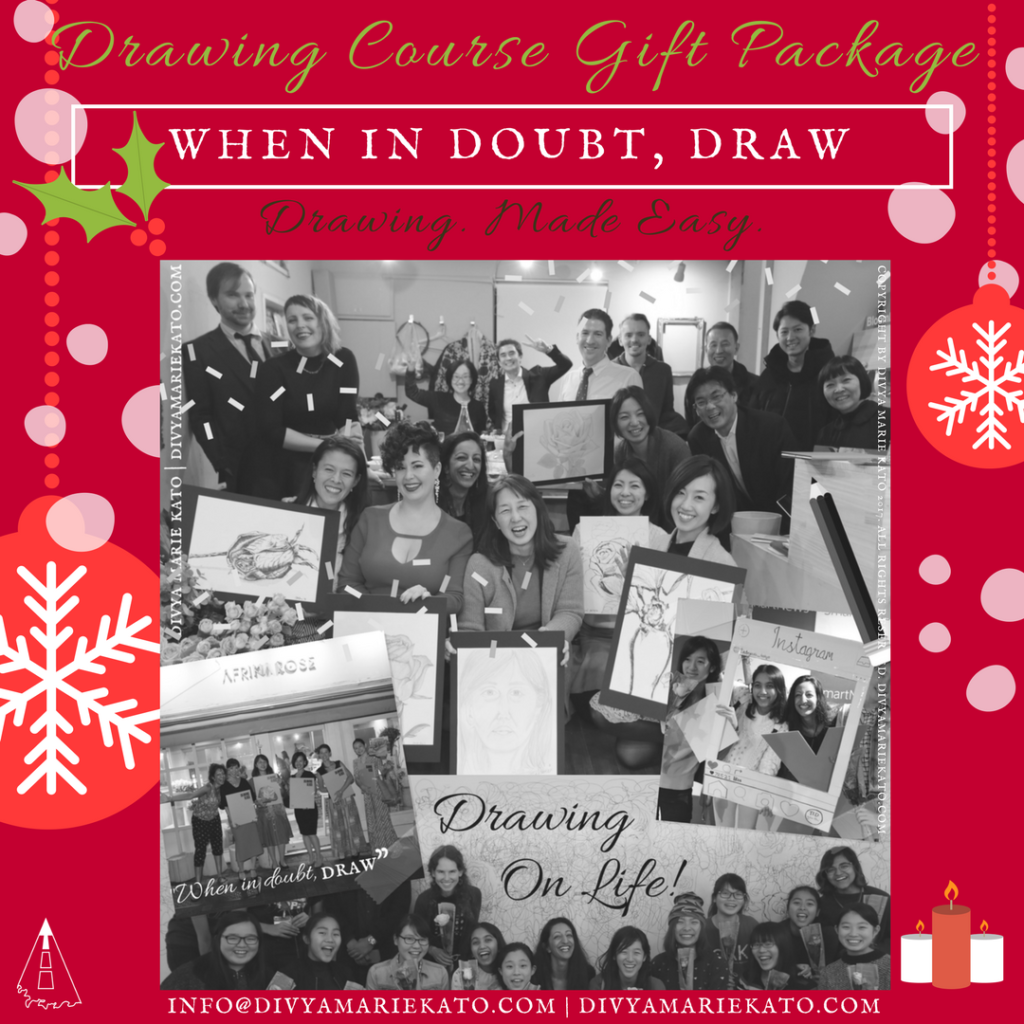 ******************************************************
2019 Reservations & Enquiries:  info@divyamariekato.com
******************************************************
Drawing For Work, Life & Play
Drawing Classes In Person, Atelier Kato, Yoyogi, Tokyo | INFO
Learn How To Draw Online, Divya's Online Drawing School | INFO
Creative Workshops | INFO
info@divyamariekato.com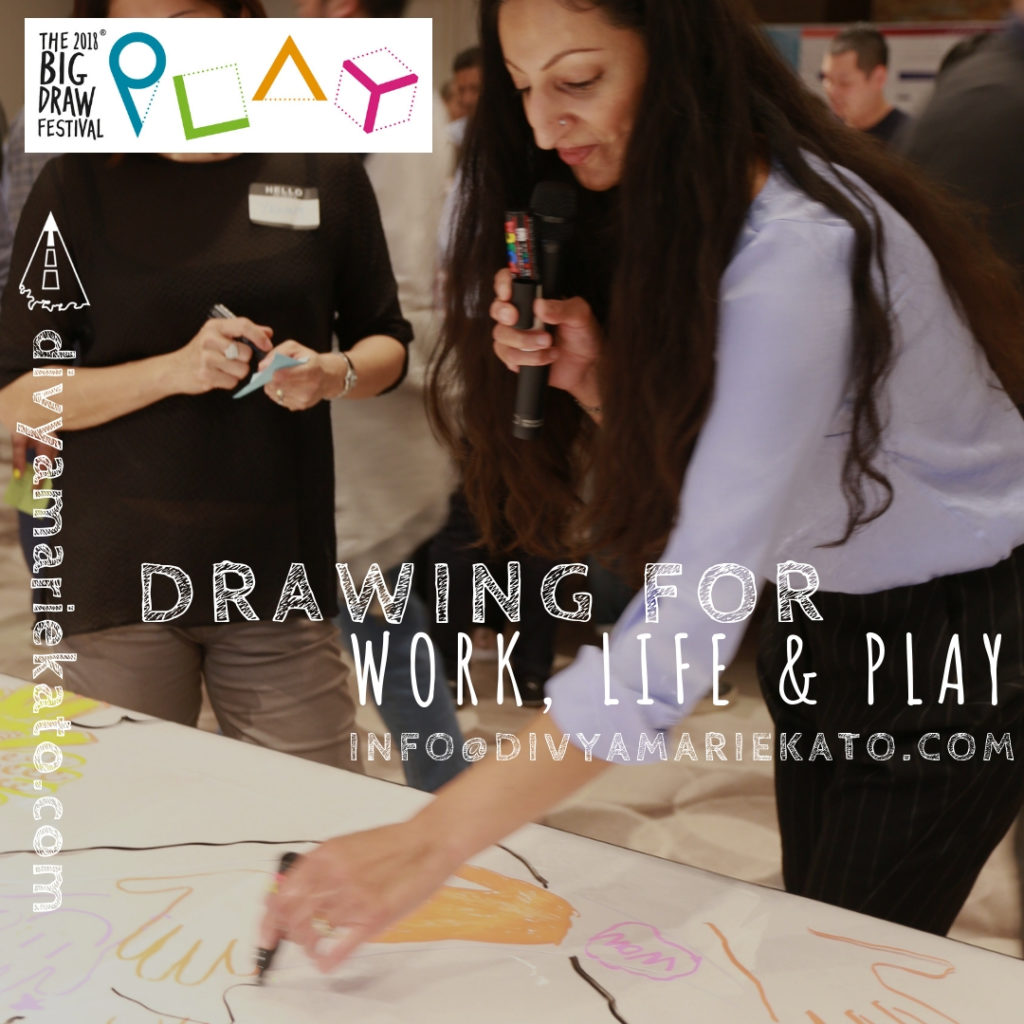 info@divyamariekato.com
******************************************
Something is wrong.

Instagram token error.