Tis my birthday month and…
I finally did it!
(drum roll please…)
Welcome to my online drawing school!

This year, I had a big, birthday goal.
Sharing drawing with more people around the world.
And…
With 10 days to go…
My online drawing school's officially open!
To celebrate, and just in time for the summer hols, here's a present for you too:

A free mini course I made just for you 🙂
6 sketch sessions (do 'em all at once or save one for each week of the summer holidays) packed with my very favourite teaching ideas.
Enjoy it on your own, together with your team, family or friends and start sketching this summer.
Especially in the age of AI and ever expanding advances in technology, many of us are beginning to question human value.
I'd argue that human expression has become more valuable than ever.
And it's worth fighting for!
Click your heels and head over here to visit my shiny, new online drawing school – welcome!
A place where you'll find all you need to enjoy waking up that inner artist – have fun and carry on creating!
Love,
Divya x
psst! 
for those who complete the mini-course and want to keep exploring, Divya's offering a whopping 36% off her signature drawing programme, When In Doubt, Draw, to the first 36 artists who're ready to commit to their creativity!
Hmmm…wonder how old Divya is this year…
Bet you're glad you read the small print!
*******************************************************************
LATEST NEWS
Life As A Canvas – A Video Tribute To My Friend Karen Thomas
Tokyo's going to MISS you LOADS Karen!
Thank you for everything and good luck with the next chapter!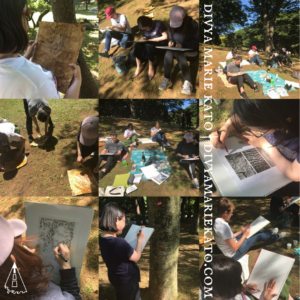 Drawing Workshop For FEW (For Empowering Women In Japan)
Thank you so much for coming!
Click Here To Find  Out What We Did
**************************************
Divya Marie Kato,  When In Doubt, Draw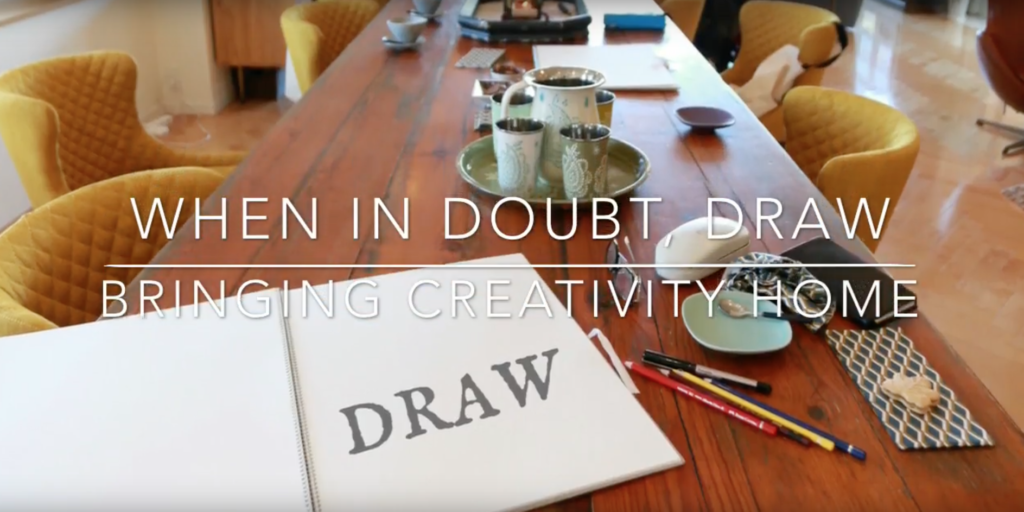 Artist:  Murals | Painting | Drawing
Drawing:  In Person |Online
Divya's Online Drawing School:  Start Here For Free
Drawing Classes In Person:  Atelier Kato Tokyo*
*Spring Term  – June 24th 2018
Currently working on a series of new paintings and only accepting private students at this time
Workshops:  Japan & Worldwide
**************************************************