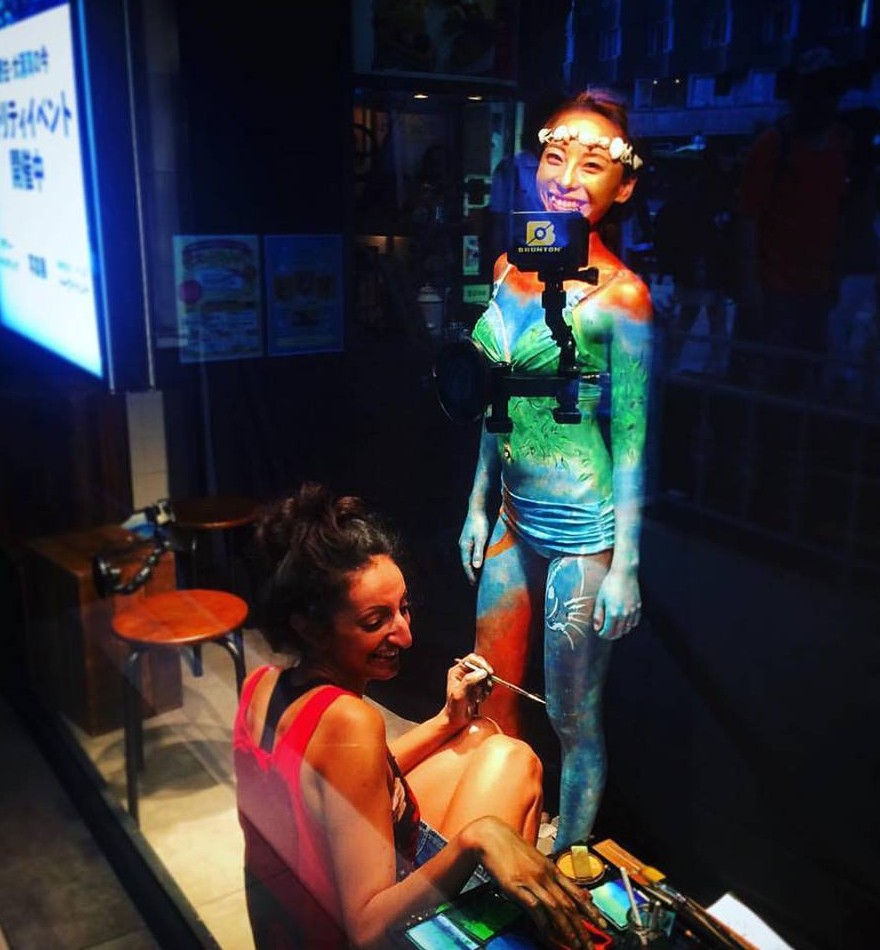 Fantastic video from last week's LUSH event for Henoko, Okinawa.
If any of you have the opportunity to visit this beautiful place, go for it!
Catching up on the latest news – the issue is currently escalating as the government pushes ahead with plans – we've been talking a lot about people power and our ability to influence and inspire change – love to hear your thoughts on taking action and standing for something – on 'fighting' and celebrating a cause
"What do you stand for and how do you choose to go about it?"
Also, the team at LUSH Omotesando are fantastic humans! I used to think that LUSH were 'wafting soapy bubbles out onto the street people' – enjoyed learning about all the thought and careful planning that goes into each and every product – gorgeous transparency, beautiful stories – I was given 'The Olive Branch' shower gel as a gift – made by Israeli and Palestinians – one example of love and care and community.
[yt4wp-video video_id="2LT0jaGvJgM"]
"Divya prioritises the connection with people as well as heart and thoughts involved. It was exactly what we were seeking for to organise this event not only to communicate to protect the area but to share how local people are feeling and how that matters to us.

Although very skilled in professional and inspirational aspects, I consider Divya's most valuable strengths to be her warmth of character, honesty and high integrity, strong communicative ability. These qualities earned her the respect of those around her. Her friendly and genuine attitude enables her to build good and friendly relationships with people with trust.

She performed a long-hour body painting at our window which offered a beautiful introduction to the issue we strongly care about and were hoping to share with our customers in a positive way, and it was just perfect. Yes we will be happy to work with Divya again and highly recommend her to any others who may be interested in her creative services"

Maho Takahashi, Campaigns, LUSH Japan
Incredible event celebrating Henoko, Okinawa at LUSH Omotesando.  Wholehearted thank you to the incredibly hard working team at LUSH Japan.  Maho Takahashi for her tireless organization, insight, dedication, passion and for inviting me to be part of this creative collaboration celebrating Henoko with body painting.
---
Paint Design (top to bottom)  Sun, Sky, Mangroves, Rivers, The Bay and The Sea
The cycle explained to us when we visited – making up the extremely rare and diverse area of Oura Bay, Henoko – everything connected and dependent.
Risa, manager in training of the Omotesando store, as my beautiful model – beautiful inside and out – thank you for being such a joy to work with
Friends who came out thank you -everyone who gave us smiles and waves, popped in to say hello, checked out the amazing photography exhibition by local Henoko diver, Nishihira-san – could you believe ll the weird and wonderful creatures of Oura Bay?!
Everyone who came in to talk, ask questions and find out more – Big thank you from me and all the team from LUSH – we celebrated Henoko well!!
With love to all in Henoko, Okinawa
DMK x
---
Can drawing and creativity really make a difference?
Enjoy the real life stories on the Inspiring Stories page here to find out what creativity can do for you and your community
---
Liked this?
If this helped or inspired you, please pass it onto a friend or someone you feel it could help uplift
Ever draws,
DMK x