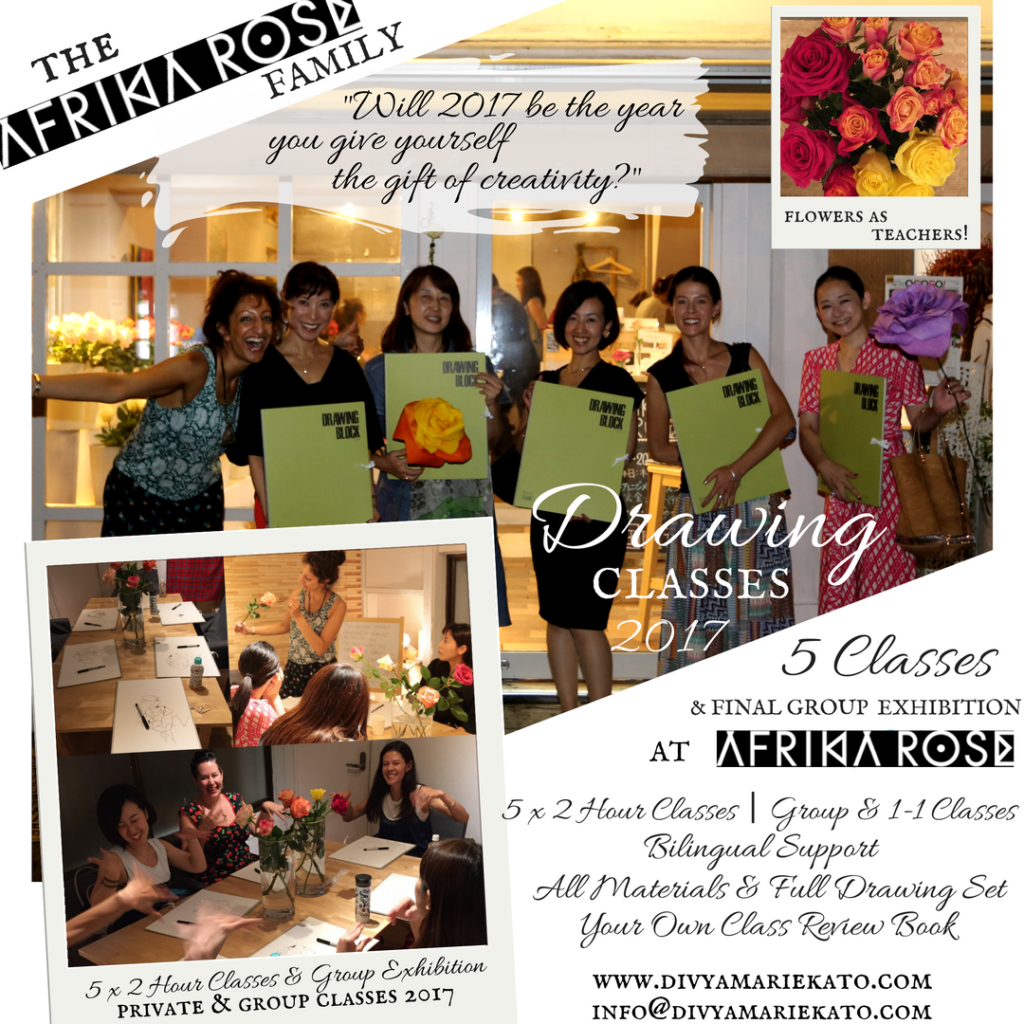 ---
Downloaded your free beginner guide?  Grab it here.
CLASS REGISTRATION: Email:  info@divyamariekato.com 
***COURSES 2017 LIMITED PLACES:  Venue & Remaining Dates Are Set.  Email for availability for group classes and 1-1 classes or to register for waiting list for 2018***
---
"I thought this was just an art class!  It's so much more!"
Art Student, Shivani Gopalkrishna
---
Drawing Classes with Divya:  Group Classes, Private Classes, In Person & Online
Whether you wish to spark up ideas for an event, integrate creativity into a project, create something for someone special, reignite your creativity, wake up your inner artist or focus on drawing.  My aim's to help you find your own drawing style so that you'll have the confidence to draw and create on your own
---
Classes Available As:  Private Classes, Group Classes, Online Classes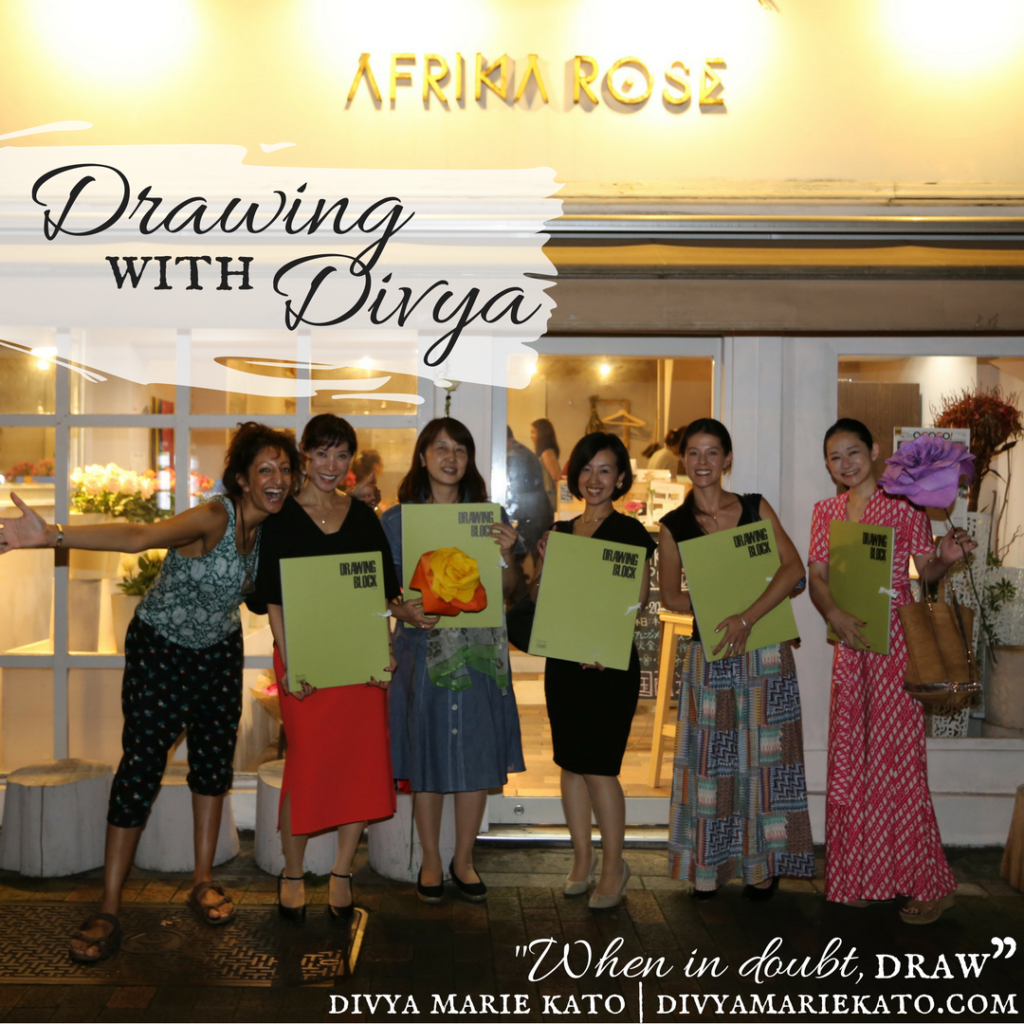 ---
Private Classes With Flexi Schedule Arranged Between Us:  info@divyamariekato.com for availability
---
Group Classes at Afrika Rose Hiro-o  &  Tokyo American Club Azabu*  (*TAC Members Only)
5 x 2 Hour Classes & Group Exhibition Party
REGISTRATION: Email:  info@divyamariekato.com 
***COURSES 2017 LIMITED PLACES:  Venue & Remaining Dates Are Set.  Email for availability for group classes and 1-1 classes or to register for waiting list for 2018***
---
* Students & Sponsorships email:  info@divyamariekato.com to enquire and apply.
Discounts available for members of FEW (For Empowering Women, Japan) and TMG (Tokyo Mothers Group)
---
"When it comes to drawing…"
"I suck at it. I can only draw stick figures and a stupid house with a chimney on a hill and it looks like a 6 year old did it. I just don't think I have what it takes to draw. I've tried before and I'm no good. And I don't like doing things I'm not good at. Some people just have it and some people don't…and I don't. I would love to be able to draw things, anything, and I just don't think I'll ever be able to learn."
---
"I can't draw…"  "I'm not creative"
Not true.  I've been sharing drawing now for many years and everyone who has been through my full course, in short the complete drawing tool kit, has left being able to draw.
Yes you can.  And yes you are!
---
 Tailored to you.  Wherever you are.  Wherever you want to go.
All materials included.  Gift certificates available.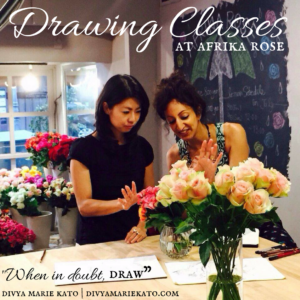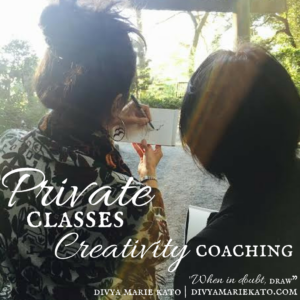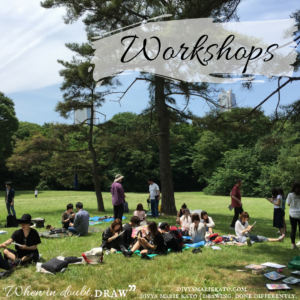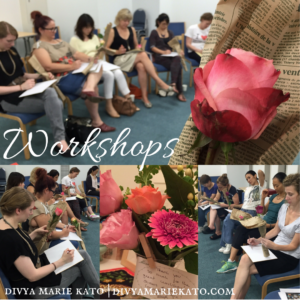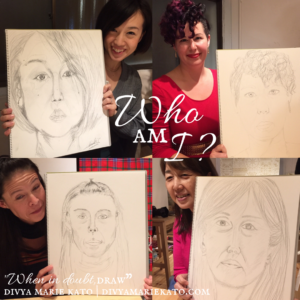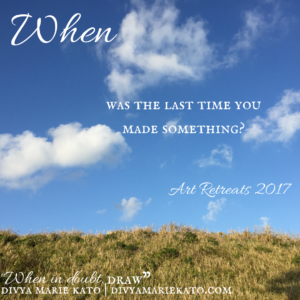 ---
"I drew a yoga pose – unconsciously – my mum saw it, recognized it was a yoga pose and said, "You should get back to yoga; you always loved it" – now I'm going to train as a yoga instructor!  I can't believe it!  I want to say thank you as I couldn't have come to this without your classes and drawing!"
Art Student,  Kat Chetram
---
"Drawing – something I had always wanted to try.  Actually I was convinced I couldn't draw at all!  It was so scary for me in the beginning.  
But somehow, step by step, I just started feeling more relaxed about it and drawing became a certain mindset.  What if you do things, without thinking too much about it – just because you FEEL it is good for you.  From then on, everything that happened seemed logical.  
I am much happier now about how my life is going."
Art student, Ellis Pieters
---
"First time taking an art class?"

"Ever wanted to draw but too embarrassed to do so?"

"Did someone laugh or make fun of your drawing and now you're too scared to draw again?"

"Love art at school but stopped to get into 'real' life?"

"Hated art at school, but still secretly wish you could paint a lovely picture?"

"Need to slow down & reconnect with creativity in the city?"

"Want to try something new?  Open up creative channels?  Spark up ideas for an event?"

---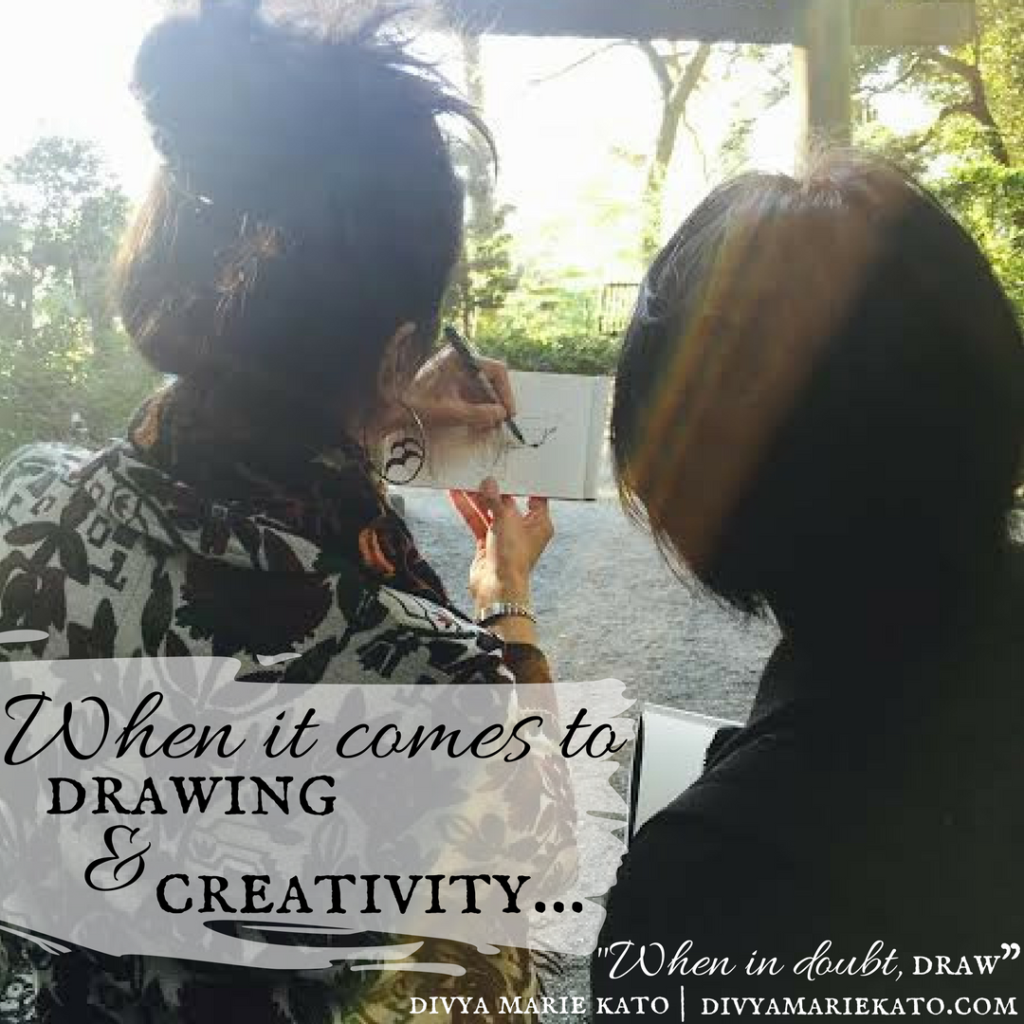 ---
"I really enjoyed Divya's art class – it is very easy-going, and you can be as creative as you choose to be.
If you are a beginner, Divya's guidance will help you lose the fear for drawing.  If you are someone trying to improve in some particular areas, she will give you constructive, encouraging feedback to challenge yourself & gain confidence.  And all the positive energy & glowing smiles you get by attending the session?… Simply priceless!"  
Art Student, Kuki Koibuchi
---
The Fear of Drawing
 I have often heard stories about having had a bad experience of art class, of drawing or painting at school – someone made a rude or unkind comment about your work, a teacher was discouraging – and now you simply believe that you cannot draw.  Or, you're just too scared to try drawing again.  
---
Beginner?
My studio is a warm, calm, joyful and relaxing environment which wholeheartedly welcomes beginners.
If this is your first time, beginners are best!
Artists are often striving to go back to the beginning, to see things as if for the first time – to be open again and fresh to all possibility and not be hemmed in by experience or what someone may have said.
Creativity is and should always be an adventure!
My aim is to share with you the basics – an extra set of tools for life's toolbox – and then send you off to create your own art work
Simple, readily available materials.  Introduction to creative concepts and artists.
I will demonstrate, review and be on hand to advise and support you.  
---
"Where are you Divya?"
 My studio is easily accessible and centrally located.
Consultations welcomed in order to tailor classes to you.  Get in touch:  info@divyamariekato.com
REGISTRATION: Email:  info@divyamariekato.com 
***COURSES 2017 LIMITED PLACES:  Venue & Remaining Dates Are Set.  Email for availability for group classes and 1-1 classes or to register for waiting list for 2018***
---
 "I would recommend Divya's art classes to anyone, because in this class anyone can learn the techniques  even if anyone had no prior experience dealing with art before.  For me as a total beginner, this class helps me to build my confidence to start new things
   My motivation to take an art class is to have knowledge of basic art to prepare myself more when I am in my home country.  Since I believe, to have good art instructor in Tokyo will give new perspective for me to see the arts itself. Surprisingly, my prediction is right.
The art instructor's way of teaching is so personal
and she tries to teach patiently and giving constant feedback as necessary. Personally speaking, since I am intimate person and like to share things, to have an open art instructor to take conversation with is very important for me, and I have an opportunity to exchange ideas as well through this art class.  In the future, I will use the knowledge that I gain to create art by myself as healing process and for creative process as well
So, for me this class meet my expectancy already and I will keep carefully all the knowledge, weekly lesson conclusion and feedback to be used in my future."
Art Student, Nirmin Juber
 "I am very grateful to have an opportunity to meet you and have your class to widening my perspective about the art and life experience itself"
---
GIFT VOUCHERS  
Anyone you know who would love a creative gift?
---